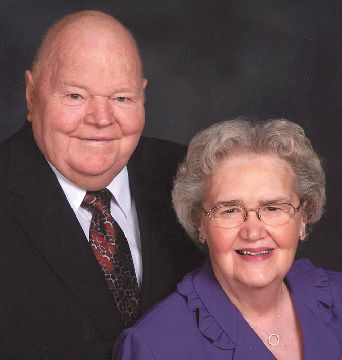 Carroll and Rose Nyquist
70 Years
Carroll and Rose (Lofdahl) Nyquist will be celebrating their 70th Wedding Anniversary on May 21, 2020. They were married in the Methodist Church in Craig, Nebraska. They moved to Millard in 1958 with their young family where Carroll worked for Millard Lumber for forty years. They have five children: Dr. Paul (Cheryl), Terence (Jennifer), Carol Lee (Dennis) Olsen, Roslyn (Joel) Sieh, and Wendy (Mike) Sherman. They have 22 grandchildren and 23 great-grandchildren.
Because of the coronavirus pandemic, they will be unable to celebrate with an open house as they had planned, but if you would like to help them celebrate you may send cards to 5012 S. 128th St., Omaha, NE 68137.
Be the first to know
Get local news delivered to your inbox!