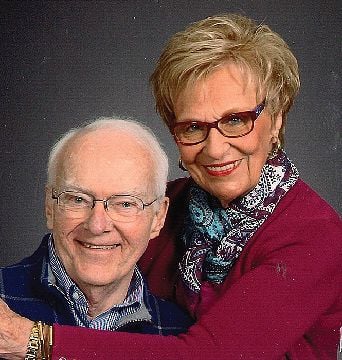 Jim and Sandy Hanson
60 Years
Jim and Sandy were married on July 9, 1960 at Bethel Lutheran Church in Duluth Minnesota and currently live in Omaha. They have 3 sons; Jim Jr (Rose) Omaha NE, Jeff (Jennie) Nashville TN and Skip (Kim) Omaha, NE. They have 9 grandchildren Liz, Jon, Ryan, Grant, Erika, Taylor, Kora, Christian and Sara and 2 great grandchildren Aidan and Astrid. There was a small family celebration outside over the 4th of July.
Be the first to know
Get local news delivered to your inbox!