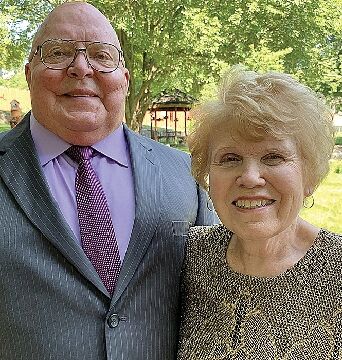 Dwain and Sheila Pedersen
50 Years
Dwain and Sheila Pedersen were married on August 1, 1970 at Saint James Catholic Church in Chamberlain, South Dakota. They settled in Omaha where they worked as school teachers and raised their family. They have three children; Michael Pedersen of Des Moines, IA, Greg Pedersen of Omaha, and Theresa Kinnison of Omaha. They have five grandchildren; Avery, Clayton, Reid, Elisabeth, and Jonah. They celebrated their special day on August 1, 2020 at Saint James Catholic Church in Omaha with friends and family.
Be the first to know
Get local news delivered to your inbox!