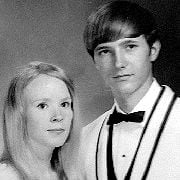 Terry & Deborah Podliska
50 Years
Terry and Deborah Podliska were married June 13, 1970 at Saint Leonard's Catholic Church in Madison, NE. They have 2 children Angie Gambrill, Kansas City, MO and Jeremy Podliska, Papillion and four grandchildren Addie, Tatum, Simon & Aleia.
Be the first to know
Get local news delivered to your inbox!