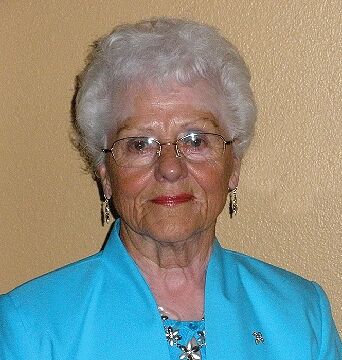 Evelyn (Kula) Seidler
Celebrates Milestone
On June 15, 2020 Evelyn Cecilia (Kula) Seidler will celebrate her 90th birthday with family & friends in Denton, TX. Evelyn, the eldest of three girls, was born to Thomas & Cecilia Kula on June 15, 1930 in Fullerton, NE where she lived until she graduated from Fullerton High School in 1948. She moved to Omaha, NE where she met & then married her husband of 51 years, Frank Seidler, Jr, on Sept. 27, 1952. Together they had three children; Teresa (married to Doug Speth) now of Papillion, NE, Frank III (married to Sandra Olsen) still on the Seidler farm, and Sharon (married to Fred Roennau) now of Roanoke, TX. Evelyn has five grandchildren and 18 great grandchildren. The couple lived on the Seidler farm located 3 miles NE of Council Bluffs, IA until Frank's death in Nov. 2003. Evelyn remained on the farm until Dec. of 2008 when she relocated to her new home in Denton, TX where she is very active with family and the new friends she has made there. Please join us in celebrating this milestone by sending a card to Evelyn 9605 Rivercrest Dr, Denton, TX 76207.
Be the first to know
Get local news delivered to your inbox!