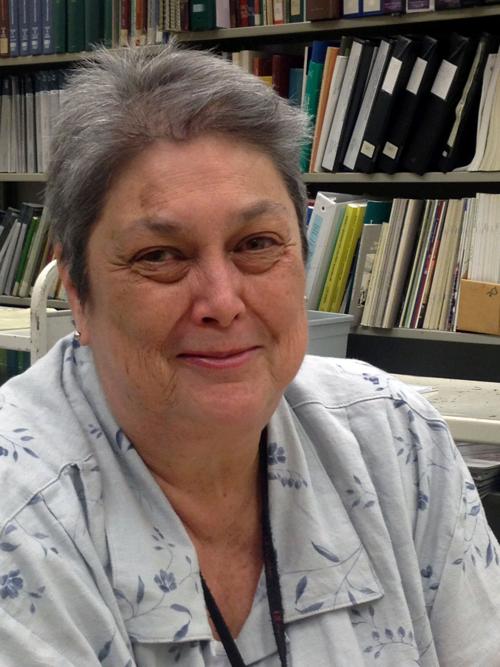 Teresa Shane loves Harper Lee. And so the Omaha librarian won't touch the iconic novelist's new book.
"Go Set a Watchman" was released this week. All 100 copies at the Omaha Public Library, where Shane works, have flown off the shelves. There is a waiting list 300 names long and national buzz that might tempt even skeptics to get a copy and turn the page.
But Shane will not join them. The 60-year-old avid reader and fan of Lee's first — and for decades, only — book, "To Kill a Mockingbird," is refusing to read "Watchman."
"I can't," she said during an interview Wednesday in the basement of the W. Dale Clark Library downtown.
Shane says she can't bring herself to open this book for two reasons.
One is that she doesn't entirely trust the story that Lee herself, now a rather infirm 89-year-old, would have wanted the book out after all these years. Shane speculates, as some others have, that perhaps publication of the hidden novel was a form of opportunism and abuse. A lawyer and family friend says that she found the manuscript earlier this year in a safe deposit box and that Lee consented to its publication. The State of Alabama investigated elder abuse claims and said it found none.
The second reason Shane is refusing to read this book is its crushing depiction of the beloved "Mockingbird" characters. Set in Alabama two decades after the 1930s "Mockingbird" takes place, "Watchmen" presents an older, ailing and segregationist Atticus Finch. The now-adult Jean Louise has lost some of her pluck, her innocence and her nickname, "Scout." Reviews of the 278-page novel, published by HarperCollins, say this book offers readers characters who are more complex but a tale that is less compelling.
Shane soaked up the reviews and decided she didn't want to tarnish her love of the original.
"That story was completed," Shane said. "I'm happy to leave it that way."
Sitting in the basement of a library, surrounded by books and colleagues cataloging them, Shane wanted to make one thing clear: People should read what they want.
"I have to say because of the job I have that people should make their own judgment," she said. "People need to choose for themselves."
Though Shane holds the keys to the kingdom as the library's purchaser of adult fiction, she does not put her taste first. It's why she ordered 100 copies of "Watchman." She has trained herself to smile and say diplomatic things like, "Yes, it certainly is popular," when library patrons gush about a book she doesn't particularly like.
Shane is an avid reader who has spent decades working at libraries, first in Colorado and for the past 20 years in Omaha. She got her first copy of "To Kill a Mockingbird" at age 11 and felt an instant connection to Scout. As one of 10 children, Shane could relate to the antics of Scout, her brother Jem and friend Dill. As she grew older, the book's deeper message about racial injustice struck a chord.
Over the years, "Mockingbird" was a constant for Shane. She lovingly picked up extra copies at used-book sales. She reread the novel every year and talked about it with her two daughters. Widowed Atticus was a loving father and moral beacon, a lawyer who represented a black man wrongly accused of raping a white woman. His daughter, Scout, innocently — but effectively — turned away a lynch mob.
"There was something so good about 'Mockingbird,' " said Shane. "We were looking at people at their best and at their worst, and the best prevailed."
But "Watchman," she says, presents a portrait of "people at their most basic."
"And we have enough of that," Shane said.
Not everyone shares this view. When I asked if the library had an extra copy that I could thumb through for this column, Shane took me to her colleague, Mary Mollner, who had the last remaining hardback copy. Mollner happily lent it because she also had downloaded an electronic version — and was on page 48 of that.
"I think it's interesting," Mollner said.
Was she worried about shattering the saintly image of Atticus, about changing her view of Scout?
"I always wished she would write more," Mollner said of Harper Lee. "I loved 'To Kill a Mockingbird.' I always wanted to read more."
What about the possibility Lee did not give consent?
"I wonder about that," Mollner said. "I wonder if it was right to publish."
Lee wrote "Watchman" first, in the 1950s. An editor sent it back with an order to revise, suggesting that Lee develop Jean Louise's childhood flashbacks more. The result was "To Kill a Mockingbird."
That book was published in 1960. It won the Pulitzer Prize for fiction in 1961. A movie starring Gregory Peck came out in 1962. In the years since, generations of American children have read the book, which remains a best-seller.
Lee shied away from the limelight. She once said she wouldn't publish a second novel. So when news arose earlier this year that a new book had surfaced, the literary world was shocked. Speculation about this novel's origins arose, especially because of Lee's health. She had suffered a stroke in 2007, is hard of hearing and nearly blind. Conflicting accounts about the "new" material were given. Complaints were made. Alabama investigated but closed its case in March.
In an essay published in the Wall Street Journal on Tuesday, Lee's attorney, Tonja Carter, said she found the manuscript tightly packaged in an envelope in a Lord & Taylor's box in a bank's safe deposit box last fall. She got Lee's permission to contact publishers.
In the press release, Lee is quoted as saying she hadn't realized the novel had survived and was "surprised and delighted" at the discovery.
"I am humbled and amazed that this will now be published after all these years," the release says.
Still, Shane will take a pass. She has two books going now. And of course, on her shelves at home, are copies of "To Kill a Mockingbird." Her favorite.