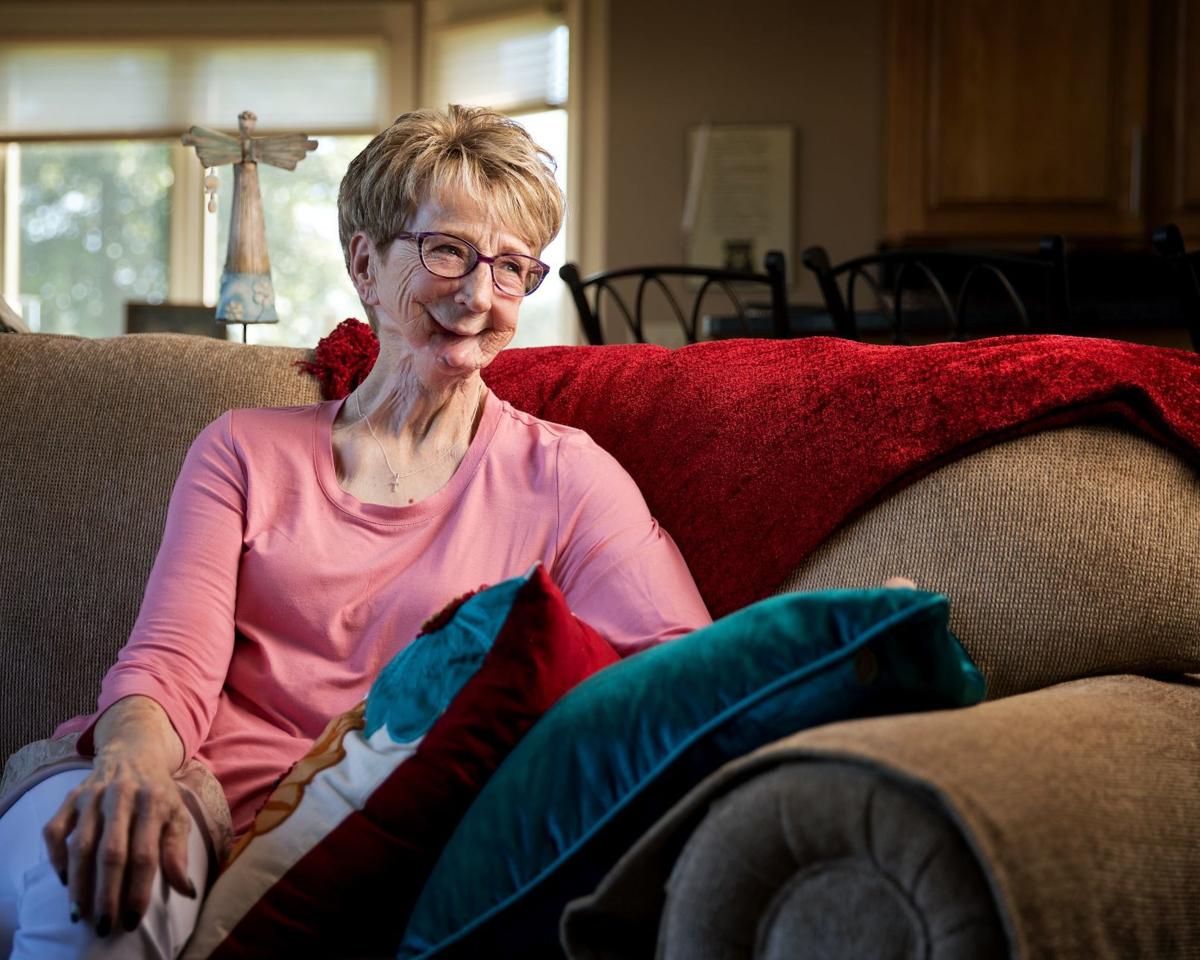 On Saturday, friends and family of a remarkable Nebraska woman will bid a final farewell.
The funeral service for Glenna Oltman will be held at 11 a.m. at Immanuel Lutheran Church in Louisville, Nebraska. Glenna was born on a farm near DeWitt, lived most of her life in Weeping Water and Louisville and later moved to Lincoln. She died Tuesday after an illness. She was 80.
Glenna might have died a lot sooner after a devastating bout of cancer left her with a horribly disfigured face. The cancer was in her jaw, and she had to have much of that removed. Treatment was painful and frightening and left her impaired in speech and eating. 
Her husband, Norbert, died in 2002, before her diagnosis.
At one point, she wished that she could die.
But Glenna had too bright a spirit, too strong a will. A portrait artist captured both in a painting that had hung at the Nebraska Medical Center; that portrait helped her to see that for herself.
She taught me about gratitude, saying then: "I still have life. What more could I ask for?"
Reached Friday, Glenna's primary caregiver, her brother Steve Klostermeier of DeWitt, said Glenna was his family's go-to person and will "be dearly missed by this entire family and especially by me."
"I could go on for hours," he said. "She was the anchor of the entire family. She's the one you called when you wanted to know something. She's the one you called when you had a problem. She showed strength and courage through these last 17 years. And her attitude was so wonderful."
To plant a tree

in memory of Grace: Nebraskan

as a living tribute, please visit Tribute Store.
Be the first to know
Get local news delivered to your inbox!