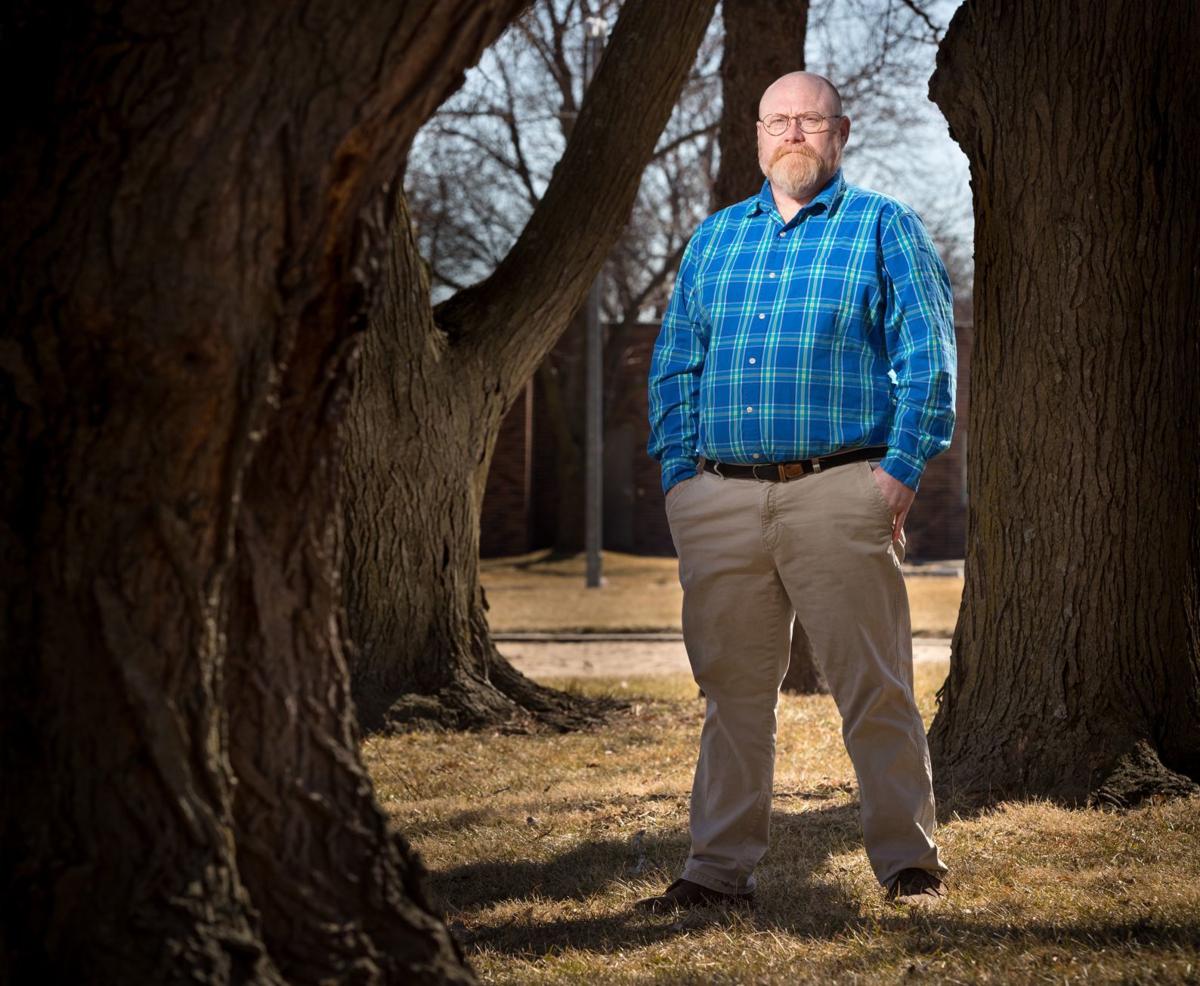 On the night Roy Jones clicked his mouse and lost his dream job, he arrived a half-hour early to his tan two-story west Omaha office building, plopped down at his computer and logged on to Twitter.
The Marriott customer care manager intended to spend his eight-hour overnight shift doing what he always did: helping hundreds of Marriott customers around the world as they shot complaints, questions and reward-point requests to the hotel chain's official Twitter accounts.
Roy wasn't planning to start a geopolitical firestorm, infuriate China and receive dozens of death threats. He didn't intend to become a cautionary tale of social media's enormous power or a casualty of an American corporation's intense fear of the Chinese government. Roy sure didn't mean to get fired from his $14-an-hour online customer service job, a job the 49-year-old says was his best ever.
But Roy Jones did get fired. He got fired because he ... inadvertently liked a tweet?
"I'm even tired of saying 'like,' because that infers it was willful, or on purpose," Jones told me when we recently met at a northwest Omaha Starbucks. "It didn't happen that way. Anybody who understands this job … anybody who used the same (Marriott system) that I did … gets how this could happen."
The terrifying story of the tweet that allegedly ate Roy Jones' life began near midnight on Jan. 9, when the Omahan was inching toward the end of his Tuesday shift.
It had been a hectic Tuesday. Roy had responded to the usual complaints, he says, from Marriott customers who couldn't find their reservations and others who, say, found a hair in their sink and demanded 1,000 hotel reward points as compensation.
"We always had to think of a polite way to tell those people to eff off," Roy says.
He also dealt with an NFL promotion that he and his co-workers had been suffering through for months. The promotion seemed straightforward enough: Answer an NFL question on Twitter, and win hotel reward points.
The problem: bots. Many scammers had figured out how to game the promotion, creating multiple Twitter accounts that all responded to the question with the same answer. They then scooped up the reward points and sold them, Jones said.
Despite Jones and co-workers repeatedly identifying the bot accounts and warning their bosses about the scam, Marriott management insisted that they continue to treat each Twitter account as a real person, Jones says.
I tried to check this and much else with Marriott, but a spokesperson responded to my list of questions by saying the company doesn't comment on personnel matters.
Jones says the bot decision created a mountain of excess work for employees like himself.
"We would be underwater for days or weeks on end," he said. "It was like a Hydra. You take out 300 of those NFL promotion tweets, and the next day you come in and there are 3,000 more."
It was in this hectic environment that Jones says it happened. While logged into an official Marriott Twitter account, he believes he probably — and accidentally — clicked "like" on a pro-Tibetan tweet thanking Marriott for listing Tibet as its own country, and not a part of China, on a survey.
He's not sure how. Maybe his computer froze for a split second. Maybe he meant to click an "ignore" button that was right below the "like" button on his screen, he says. Maybe — and Roy really doubts this — he was skimming, failed to see the content of the message and clicked "like."
Roy and no one else noticed that error that night. But a short 24 hours later, he and a lot of Marriott employees were most definitely aware.
Pro-Chinese forces were incensed that Tibet was listed as its own country on the Marriott survey. China has long made legal claim to the region and has controlled it since 1950.
Dozens of social media accounts were tweeting angry things, including many death threats, at both Roy and Marriott. This seems especially odd considering Twitter itself is officially banned in China, and thus can be accessed only by residents breaking the law or by bot accounts.
That same day, a top official in the hotel chain's human resources department boarded a flight to Omaha, traveling here, Roy says, to fire him.
At this point, you might wonder: Why is this such a big deal?
Good question. Chinese anger is a huge deal to companies like Marriott because China is both a gigantic customer and a notoriously difficult business partner.
Already this year, at least a dozen major companies have taken heat from the Chinese government for actions it perceives as anti-China, according to the Wall Street Journal.
And even in this specific case, where a low-level Marriott employee in Omaha clicked "like" on a tweet thanking Marriott for a survey designed by a third-party vendor, the hotel chain got in big trouble.
China forced Marriott to suspend all online booking for a week at its nearly 300 Chinese hotels. A Chinese leader also demanded the company publicly apologize and "seriously deal with the people responsible," the Journal reported.
And boy, did Marriott ever apologize. Craig Smith, president of the hotel chain's Asian division, told the China Daily that Marriott had committed two significant mistakes — presumably the survey listing Tibet and the liked tweet — that "appeared to undermine Marriott's long-held respect for China's sovereignty and territorial integrity."
He announced an "eight-point rectification plan" that included education for hotel employees across the globe and stricter supervision.
And the Marriott executive said this to China's most-read English-language newspaper: "This is a huge mistake, probably one of the biggest in my career."
And at this point, you might wonder: If this is such a big deal, why did a $14-an-hour employee ever have the power to infuriate China?
That's a fantastic question, Roy Jones himself thinks.
He says he got zero training on how to handle issues that might inflame the Chinese government. He also says the offending tweet was liked for nearly a day before anyone above him noticed.
"My job isn't to decide whether Tibet is a country," he says. "I'm a customer care rep in Omaha, Nebraska."
Or rather, he was. Roy Jones made it through an initial meeting with several bosses, including the top human resources official. He hoped to escape with a suspension.
Instead, he says he found out he was fired when he read it in a China Daily story. The next day, he met the top HR official in a conference room at a Fairfield Inn and Suites, a Marriott property.
The company offered him $3,000 in severance. Roy Jones says he got mad and walked out, never signing the severance deal.
"There are things more important than money," he says.
"This job was so important to me," he says.
Roy Jones freely admits he's far from saintly. He spent time in Boys Town as a teenager. He developed drug and alcohol dependency issues before graduating from high school, and eventually got three DUIs as a young adult. He bounced aimlessly from job to job.
But the Marriott job was different, he said. In his 18 months there, he had been promoted once, then given a raise, as superiors rewarded his skill and hard work.
His mother was proud to tell her friends that her son worked for a big hotel chain.
"I had to tell my dad that I got fired from this job because I pissed off China," Roy says.
"This was such a big step for me to find a job I loved, one I took to with passion and heart," he says. He takes off his glasses and dries his eyes with his shirt sleeve.
"I will live in my own bed. That's what people do. But I do have an issue with this. I do. How is this right?"
That seems like a fair question to me.