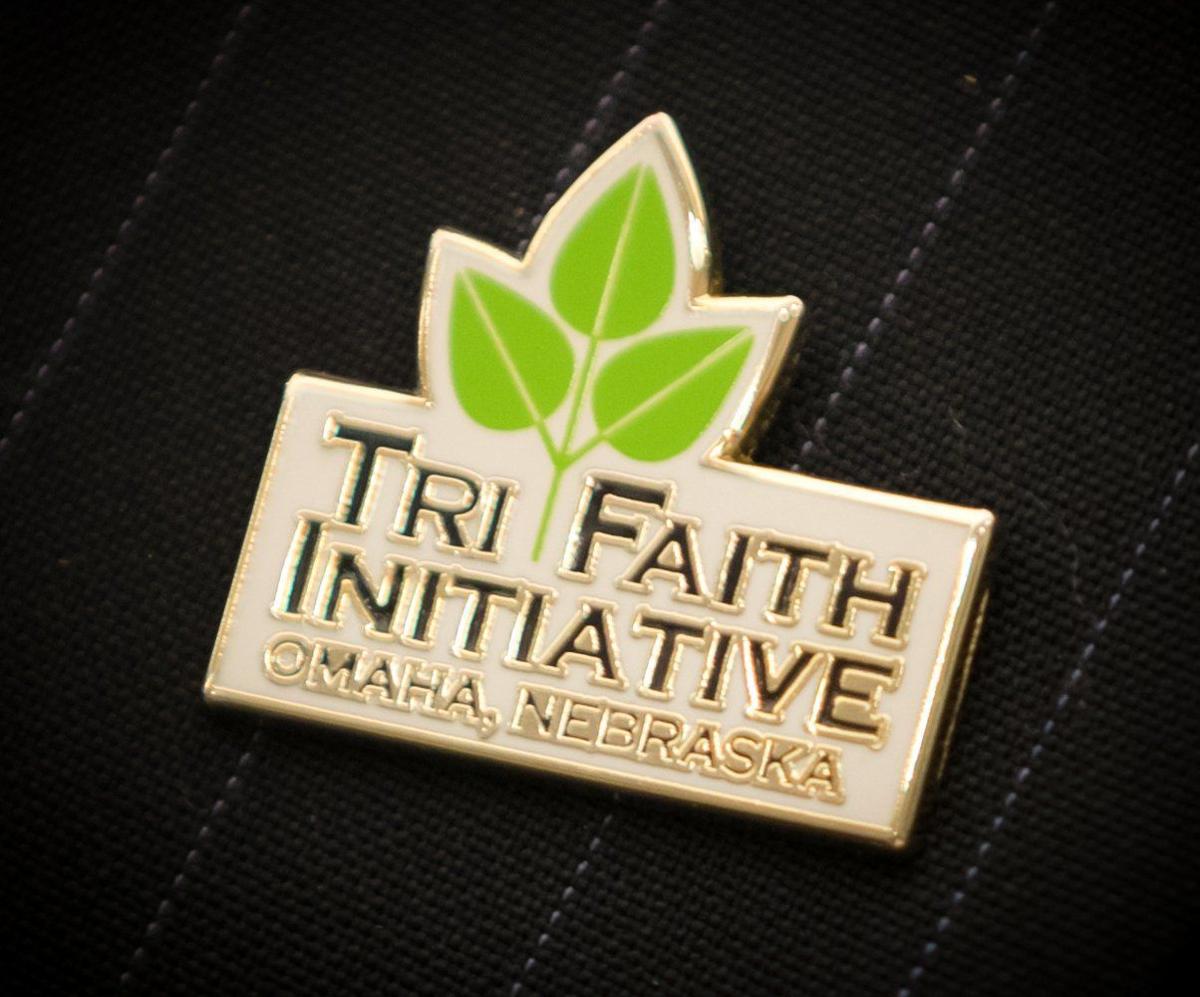 For its "Dinner in Abraham's Tent" gathering next month, the Tri-Faith Initiative is promoting what's sometimes missing — humor.
The April 22 event at the CenturyLink Center will feature an internationally known comedy duo that "uses laughter to promote acceptance and encourage understanding between people of all faiths and backgrounds."
The Standup for Peace duo consists of Jewish comedian Scott Blakeman and Muslim comic Dean Obeidallah.
The Tri-Faith Initiative is building a $65 million campus south of 132nd and Pacific Streets with a synagogue and a mosque, both in operation, and a church under construction.
The first "Dinner in Abraham's Tent" was held in 2009, when the tri-faith campus was still a dream. Leaders have found nowhere else in the world in which a community intentionally built such a tri-faith campus.
"It's a remarkable project, arguably the largest project in interfaith cooperation globally," said the Rev. Bud Heckman, Tri-Faith's new executive director. "It's very bold and ambitious for the people of Omaha to think big like this and to build something on this scale."
The fundraising dinner, which will include clergy from Judaism, Christianity and Islam and a tri-faith choir, is open to the public. Call 402-934-2955. Tickets are $75, but $50 for those younger than 40.
Nebraska, Omaha are ranked fourth for work-life balance
Nebraska and Omaha rank fourth in the nation for work-life balance, according to a website.
FitSmallBusiness.com, an online business-focused publication, ranked a city from each state in categories such as residents' economic confidence, average hours worked and earnings per week, commute time and cost of living.
Eagan, Minnesota, was first, Honolulu was second and Boulder, Colorado, was third. Behind Omaha was Burlington, Vermont. Des Moines was eighth, and Sioux Falls, South Dakota, was tenth.
New York Times: Cranes in Nebraska are 'a sight to behold'
A New York Times article touts the "Sandhill Cranes in Nebraska" as one of four examples of fantastic wildlife.
"Travelers often think they have to travel far abroad to take in majestic wildlife," the Times said, "but there is an abundance of natural beauty right here in the U.S. worth checking out."
Martha Kauffman, a managing director and scientist at the World Wildlife Fund, said the annual March migration of more than 80 percent of the world's cranes, more than 550,000 along the Platte River in central Nebraska, is "a sight to behold." Nebraskans and visitors who have beheld the sight would agree.
The others on the Times list were eagle spotting and bison watching in the Ozarks; sleigh rides in Idaho to see deer and foxes; and child-friendly wildlife petting tours in Farmington, Pennsylvania.
Where in the world is the Omaha 'blarney stone'?
So whatever happened to the Omaha "blarney stone," which pranksters would steal and transfer from bar to bar?
The retired Lou Riedmann, former president of Watkins Concrete Co., said the tradition began around 1980 and lasted until perhaps the early '90s.
It started out with a lot of blarney and a relatively little stone, which still needed two or three guys to lift into the back of a pickup truck. It was painted white, with green shamrocks.
"It moved around for many years," Lou said. "It might show up anywhere on St. Patrick's Day."
Then a friend, the late Les Leaver, made a bigger one of concrete, about 4 feet high and 4 feet wide, which Lou said must have weighed 3 tons. It could be picked up by a tow truck.
Les asked if he could store it at Watkins Concrete, and Lou made a spot for it in a corner of the yard, where it was covered. A couple of weeks before St. Paddy's Day, Les and friends came over to repaint it, saying they would return to pick it up.
"It was just beautiful," Lou said.
One day Lou's "yard man" called and said people had come for the blarney stone. Watkins contributed a couple forklifts to get it onto a trailer. Lou watched from his office as it left, and called to ask Les where it was headed.
A surprised Les said his people were planning to come to Watkins later — meaning some prankster had pulled off a heavy heist in broad daylight.
Said Lou: "Les and I drove all over town trying to figure out who had it."
They could not. Years later, Lou wonders on this St. Patrick's Day where it could be.