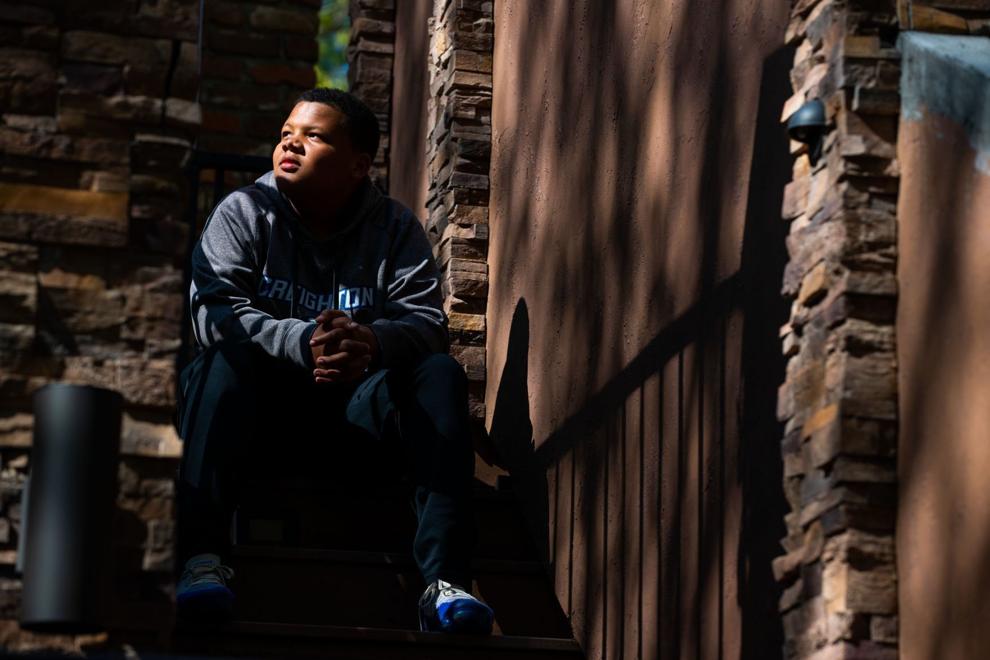 This is the first in a three-part series analyzing what this single non-fatal shooting — an event that happened 100 times last year in Omaha — says about larger issues confronting the city. For more on why we're writing, read the story behind the story, here. 
One fateful Friday night in March, R.J. Eckhardt, 13, wanted a better view of a high school slam-dunk contest.
Tromping down the Benson High School bleachers, R.J. got a better view, all right. But the action he saw wasn't happening on the court. The seventh-grader watched as people seated in front of him passed something. A gun. They did it surreptitiously, he said, handing off the gun behind their legs as they sat on the bleachers.
R.J., his stepbrother and a friend got scared. They told their dads, who pulled the plug on the outing. The group left early, well before the Boys and Girls Clubs' annual high school all-star basketball event ended.
But their departure, while seemingly prudent, didn't keep them safe.
Within the hour, R.J. had been shot.
And within a few days, five suspects had been rounded up. All of them were teenagers, just a few years older than R.J.
Why did this happen? How did a seventh-grader wind up in the path of a bullet? And what caused the alleged shooter to pull the trigger? It's an act that could cost the 18-year-old at least 15 years in prison if he's convicted. Of the four alleged accomplices, all but the juvenile could face as much as five years apiece.
Shooting injuries and deaths are trending downward in Omaha. Still, there were 100 shootings that resulted in injury in the city last year. What might this single non-fatal shooting tell us about why these events happen?
The World-Herald will dig into those questions with a three-part series that starts today.
Sign up for World-Herald news alerts
Be the first to know when news happens. Get the latest breaking headlines sent straight to your inbox.
* * *
Last year, 122 Omahans were shot; 22 died.
Not surprisingly, we hear the most about the 22 who were killed. There's less attention paid to the 100 others who survived.
Yet that reality makes the scope of Omaha's gun violence seem smaller than it actually is, when the difference between life and death could be a matter of inches, the result of dumb luck and poor aim.
The public doesn't generally hear what happened to the shooting survivors after the first, brief news accounts. We don't know the toll. The mental, physical and financial cost.
We don't know much about why the shooter pulled a trigger and how they will be punished. We don't know the cost of the hospital bills or who footed the bill.
And we don't talk about how to stop it from happening again.
The shooting of R.J. Eckhardt offers a window into a world that is often invisible to the public.
* * *
The first detail that stands out about the shooting on March 29, 2019, is the victim's age.
Thirteen is middle school.
Thirteen means Fortnite, and football, doing cannonballs into the pool and hunting with Grandpa on the family farm in Sutton, Nebraska.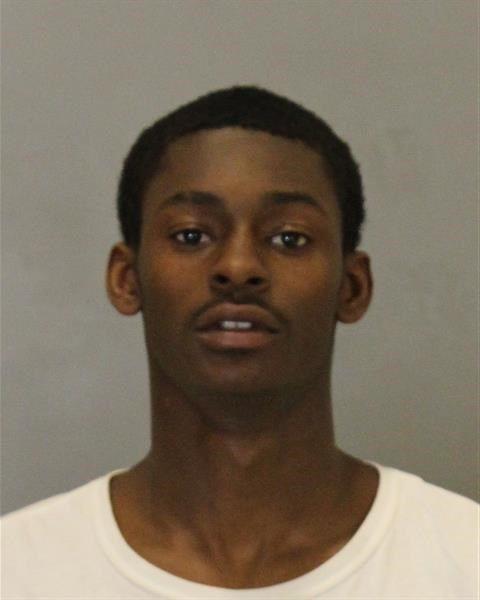 Thirteen means guzzling Mountain Dew at the basketball game, which R.J. did at Benson High that night.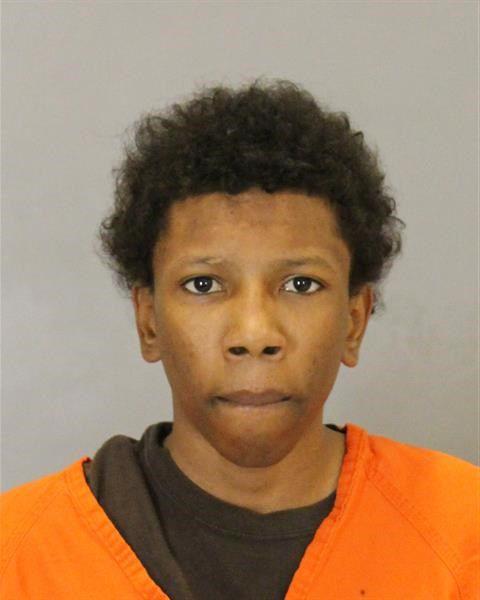 Thirteen is one foot in childhood — R.J.'s soft voice has not changed — and one foot in growing up. R.J. is 5 feet 8. He wears size 10 sneakers. R.J. will be an eighth-grader at Westside Middle this fall.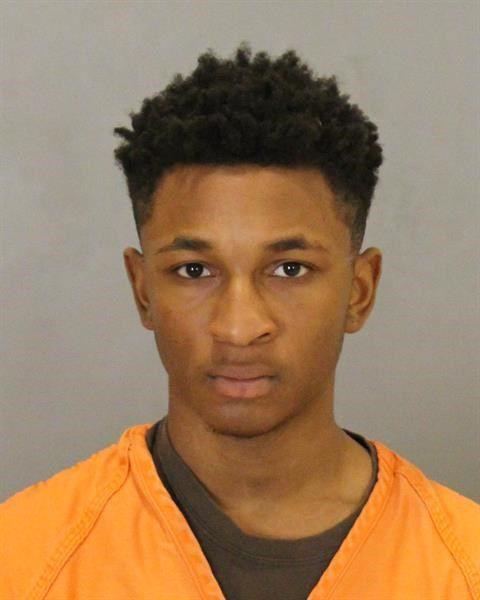 Thirteen also is wildly young when life swings the other direction, as it apparently did for some of the suspects.
When suspect Jaqueris Allen was 13, he missed 23 days of school and was accused of trying to steal a car.
Jaquez Turley was 13, his mother, who has a long rap sheet, was in jail.
When suspected shooter J'Tavion Smith was 13, he lived in a home with an allegedly abusive man. In a protection order, J'Tavion's mother accused the man, her boyfriend, of dousing her with lighter fluid.
Allen is now 18. Turley is now 19. Smith is now 18. Police say they are known gang members. They now face felony charges in the shooting of R.J. Their ages make them adults under Nebraska law.
Arguably, they are still so young.
* * *
One detail that's not too surprising about the shooting of R.J. Eckhardt is the location in northeast Omaha, a part of town that has a disproportionate share of the city's shootings. Although shootings happen throughout the city, last year half of the shootings that resulted in injury occurred north of Dodge Street and east of 42nd Street.
The March 29 shooting occurred just west of there on Spaulding Street, near 48th — a north-south road that runs along the west side of Fontenelle Park.
It's a mixed area, with anchors like the gleaming NorthStar after-school campus and brick single-family homes, like the one where R.J. and his family were heading. Farther north on 48th Street are run-down apartment complexes that have been the site of trouble. A 55-year-old grandmother was fatally shot outside one of those complexes in the middle of the day three years ago. And a 41-year-old man was found shot to death in that area last year.
Initial news reports made it sound like R.J. was a 13-year-old walking on a Friday night in a sometimes dicey area.
But the narrative laid out by police and prosecutors is far different.
* * *
Omaha Police Sgt. Aaron Hanson calls the shooting of R.J. Eckhardt "a terrible example of a completely innocent victim and his father, also a victim … who found themselves in the middle of a gang battle."
It's a scenario that has played out before in Omaha, with victims including children and grandparents.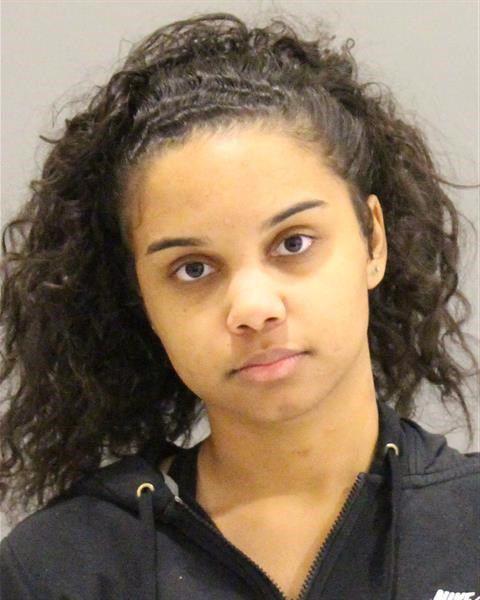 Police say R.J. was the victim of mistaken identity, rooted in a gang beef.
Police give the following account: Five young people, including a 16-year-old girl and an 18-year-old woman, Kheana Noutoua, and three known gang members — Allen, Turley and Smith — went to Benson High's all-star game on March 29.
Inside the gym, the teens had "a verbal altercation" with rival gang members — which is how Detective Dustin Morris put it during a court hearing. Allen, Turley and Smith are alleged Crips who had run around with subsets known by their neighborhood streets: 40th Avenue and 44th Avenue. Their complaint was with a rival gang member wearing a red hoodie.
R.J.'s father, Renard Estima, wore a red hoodie to Benson High that night. But police say he was not the intended target, nor was anyone else with the family that night. Estima is 43, and lives in west Omaha not far from the gated community where R.J. lives with his mother, Janna.
Estima had taken R.J. and his 13-year-old stepson to the game. The three met up with Estima's two teenage daughters, who had come to Benson High in their own car.
According to R.J., his dad saw "some bad people" enter the gym, heard about the gun that R.J. said he saw and decided the family needed to leave Benson High. R.J. and Omaha police say that Estima raised concerns about gang members present inside the gym with police officers and event organizers.
Then Estima left with the two boys; the daughters were planning to leave in their car. The plan was for everyone to meet at the daughters' home about a mile away.
Meanwhile, waiting in the parking lot in a silver Nissan were the five suspects. A police detective testified that Benson High surveillance video showed the five suspects leaving the building, getting into the Nissan, driving out of the Benson High parking lot and crossing 52nd Street to Gallagher Park.
He testified that the video then showed the Nissan cruising back to Benson High, parking near the football field in a position that offered a view of the gym door.
At 9:08 p.m., Estima, in his red hoodie, left the gym with R.J. and his stepson. They got into their car and pulled out of the Benson High lot. The Nissan followed, unbeknownst to the family.
About a mile later, Estima pulled onto Spaulding Street, parked the car and began walking up to the house. R.J. and the other boy got out.
R.J. heard the gunshot. He turned and saw flashes and the outline of a man holding a gun. Then he ran for his life.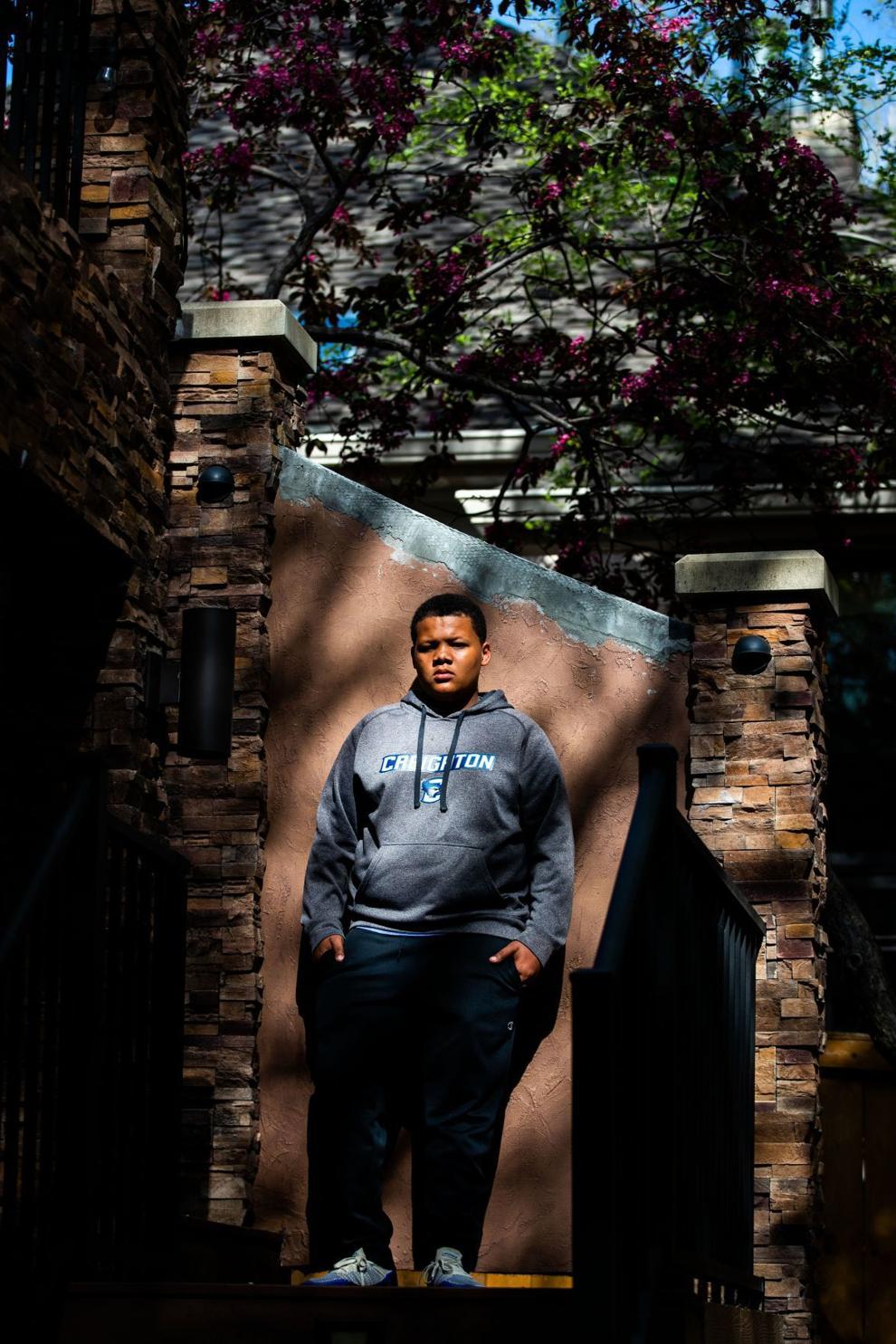 * * *
R.J. Eckhardt did not immediately know he had been shot.
But blood was spurting everywhere. His father tied a T-shirt around his arm as R.J. got woozy. He was lightheaded. His lips turned blue. He nodded in and out of consciousness.
The 911 call includes the terror family members felt as they feared the shooter was going to return.
"There's a car driving by! It's coming around!" a frightened woman says to the dispatcher, who calmly explained that Omaha police were dispatched along with an ambulance.
R.J. left behind so much blood that relatives later said the inside of the home on Spaulding Street looked like a murder scene. But R.J. did not notice any pain until a trauma surgeon began poking at the wound in the emergency room.
R.J. wonders if adrenaline blunted the sensation of being shot.
In an interview weeks later, R.J. softly explained that he feared the shooter was going to follow him into the brick house.
"More overwhelming," he said.
When Janna Eckhardt got to the hospital, she took in the horrific scene: Her only child in a hospital gown on a bed shaking, in a state of shock. R.J.'s blood-soaked clothes were in a bag on the floor, near his size-10 black Jordans, also covered in blood.
"But he was so strong. He wasn't even crying," said the 36-year-old data analyst for Mutual of Omaha.
* * *
The shooting of R.J. Eckhardt could have ended much worse than it did.
The bullet pierced R.J.'s right arm, right below the crease of his elbow. It entered and exited the flesh — a "through-and-through injury" as Dr. Charity Evans, trauma surgeon at the Nebraska Medical Center, described it. The bullet missed bone. It did not disrupt blood flow to R.J.'s right hand. And because R.J's father quickly and correctly applied the tourniquet to stop the bleeding, what might have been a fatal injury was not.
R.J. was hospitalized for 1½ days. He had doctor's orders to text and play video games to keep his hand movement going. Within a month, he was back on a bike, back playing first base for Keystone Little League, and back hunting with Grandpa. He bagged a turkey.
R.J. pushed back the sleeve of his gray hoodie to show where the bullet struck, and the scar was impossibly small. He turned his arm over to reveal terrible-looking scabs. But those were from a recent spill off his bike.
"I don't even think of this as 'lucky,' " said Dr. Evans, who is creating hospital-based violence prevention programs at the Nebraska Medical Center. "He should never have been shot."
Yes, the injuries could have been worse, Evans said. And R.J. wasn't killed.
But she cautioned against dismissing the injury, because of the life-altering nature of being a victim of a shooting. Half of all trauma patients at the Nebraska Medical Center experience post-traumatic stress disorder in some form, she said.
R.J. is experiencing numbness in his right hand and arm, which might go away. Or it might last forever.
So far, the physical trauma he suffered from being shot seems fairly, miraculously, minimal.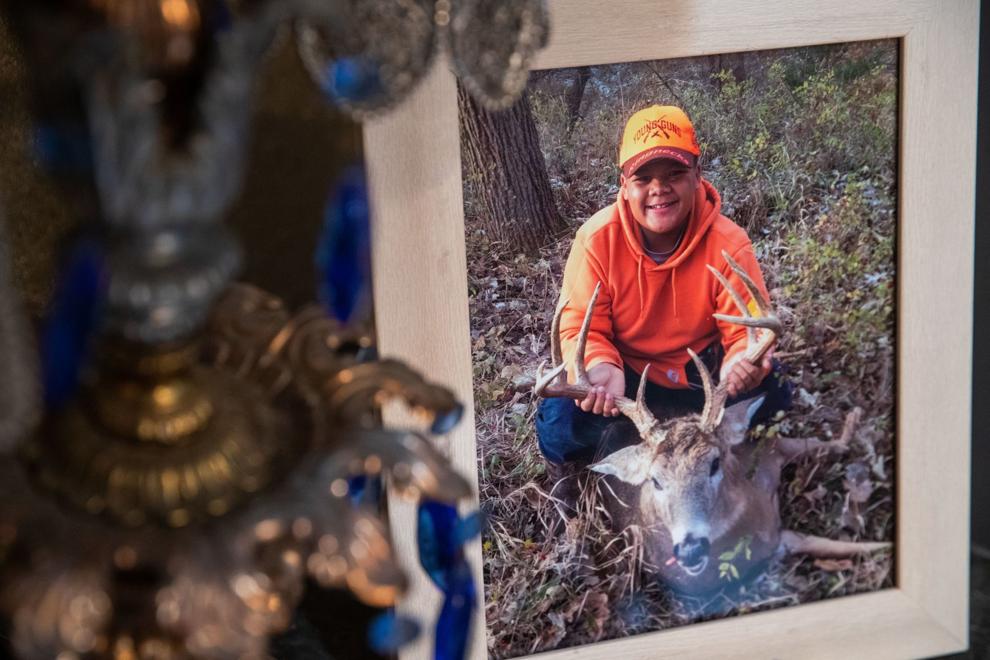 It brings both R.J. and his mom a measure of comfort that he was an accidental victim. Janna Eckhardt is choosing to view the shooting as an anomaly, not reflective of her son or the basketball event or the neighborhood. She is grateful the injury wasn't worse and that life is getting back to normal.
"It makes you feel better that they were not trying to shoot him," Janna said.
But shootings cause damage you can't see. Janna said R.J. has trouble sleeping, despite the fact that they live across town in a neighborhood behind a gate that locks at night. And when Janna considers how carelessly a shooter fired because he mistook R.J.'s dad for someone else, she gets angry.
"(They) could have killed him," she said. "And we would be having a much different conversation."
* * *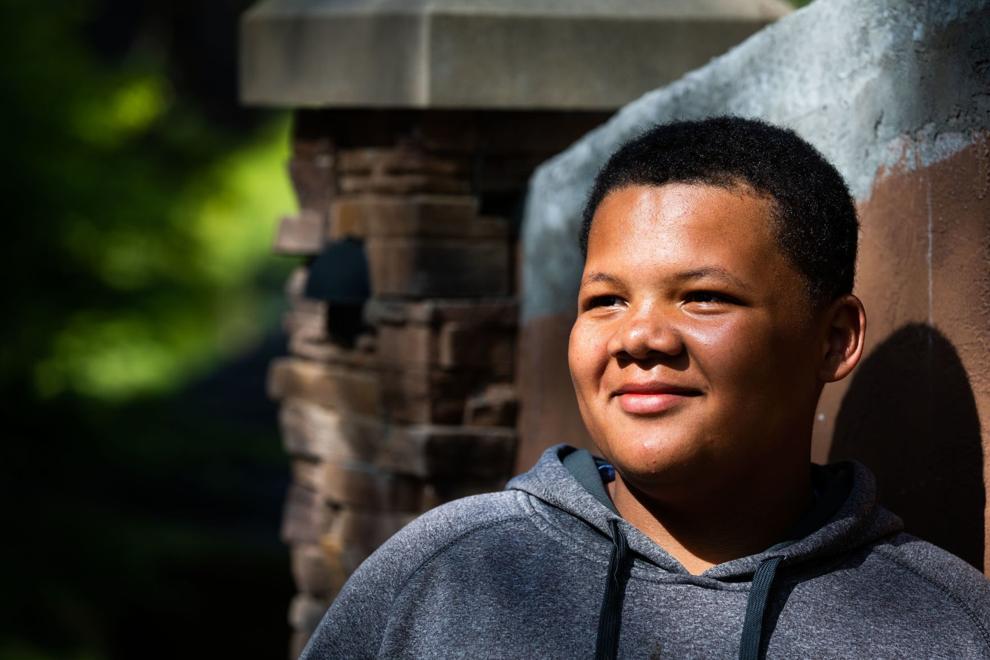 The shooting of R.J. Eckhardt carries a financial cost.
Even though R.J.'s injury was not life-threatening, the emergency room visit and overnight hospital stay has added up to more than $11,000.
The ambulance ride cost another $900.
Half of the 275 trauma patients treated for a violence-related injury at the Nebraska Medical Center last year were uninsured, meaning the federal government and hospital system pick up the unpaid medical costs. Even for patients with insurance, their out-of-pocket portion can be so large that they go into debt.
In contrast, said Dr. Evans, violence prevention programs, when successful, are substantially cheaper to implement. Violence begs violence, and being a shooting victim places that person at risk of being a victim again. Or of perpetrating a violent crime.
* * *
At home in southwest Omaha, R.J. Eckhardt sits at his dining room table and thinks about the questions he's being asked.
What would he say to the five young people accused in his shooting? What would he say to the 18-year-old alleged shooter? What would he say to anyone contemplating using a gun to solve a problem?
He struggles at first to come up with the words.
Then, in his still childlike 13-year-old voice, one of Omaha's many shooting victims says this:
"Don't do it. You could hurt someone."