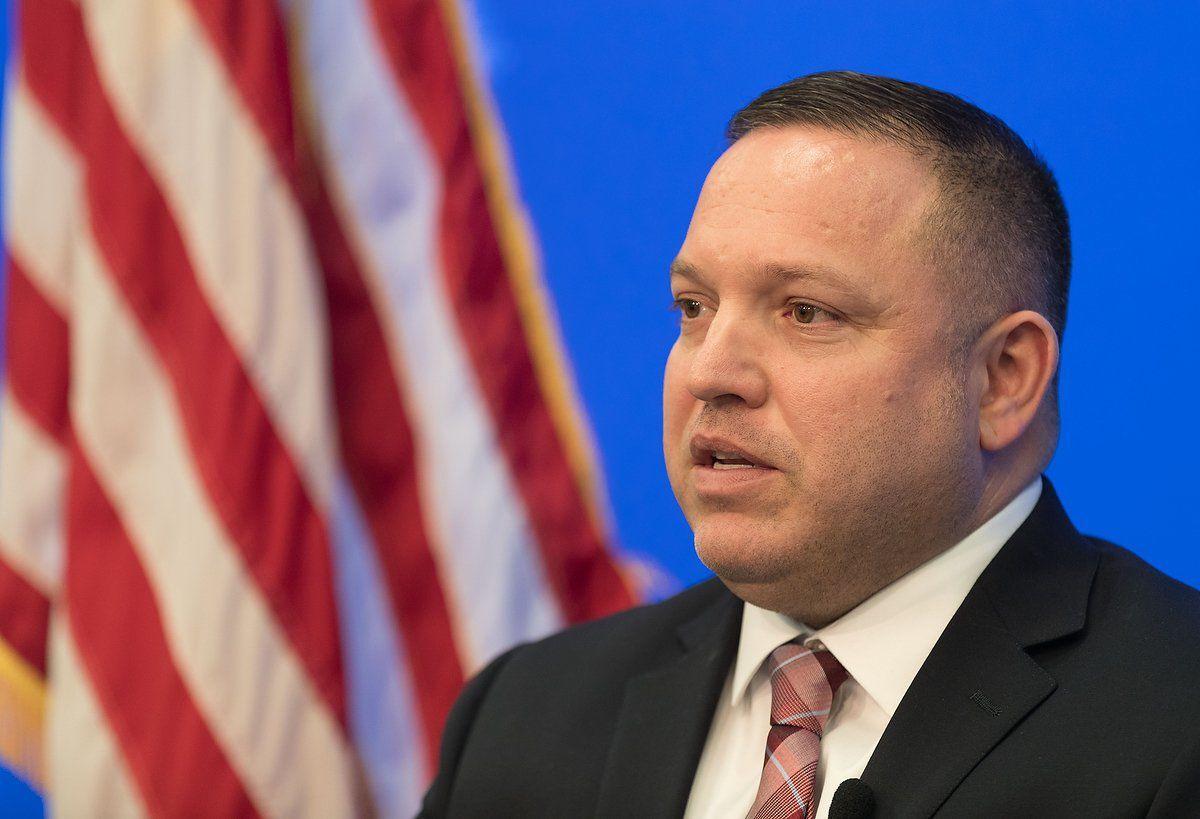 One week before the finalists for the Bellevue police chief job were publicly announced in July, Omaha City Councilman Vinny Palermo wrote a recommendation letter to Bellevue officials.
Palermo praised Deputy Omaha Police Chief Greg Gonzalez and said he would make "positive change" if selected for the position — although, privately, Palermo felt that Omaha and the largest law enforcement agency in the state would be losing a huge asset if Gonzalez got the job.
"Greg has a rich and lengthy history of community policing in Omaha," Palermo wrote, detailing Gonzalez's involvement in the police youth sports league PACE and how it has helped increase trust between the community and officers.
Gonzalez, a born-and-raised South Omahan who has worked for the Omaha Police Department for 25 years, wound up ranked first of three finalists based on their performance on exams. He was the only Nebraskan among the candidates.
Palermo, local minority police officers and many Bellevue residents are disappointed and angry about the choice.
"It's a huge swing and a miss on Bellevue's part," Palermo said. "There was a clear-cut No. 1. That person didn't get the job."
Palermo and others are questioning whether race played a part in the choice because Gonzalez, who is Latino, was not chosen despite ranking highest. Clary and the other finalist are white.
Omaha Police Lt. Ken Fox, president of the Black Police Officers Association of Omaha, said Gonzalez has worked hard over the years to promote positive relationships between law enforcement and minority communities in North and South Omaha.
"I feel distraught because what it says to me personally as a Black man, it says you can do everything right, you can beat out the competition and be better than them on paper, your body of work, do all the right things, but there is a possibility that you will not get it," Fox said. "There's no choice but to think it's maybe because of the color of my skin because I did everything else."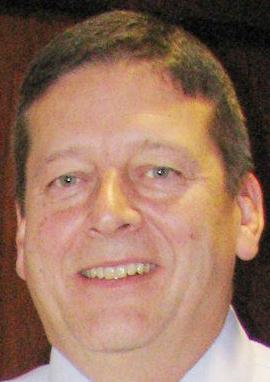 Ristow said race was not a factor.
"My goal with the Chief selection was to pick the best candidate for this position and my decision was in no way based upon the race of any candidate," he wrote in an email.
Omaha Police Officer Johnny Palermo, the president of the Omaha chapter of the National Latino Peace Officers Association, said Gonzalez's experience in the community clearly showed that he's "the man for the job." Palermo, a distant relative of the councilman, doesn't like to think about race being an issue and instead says everyone should focus on top performance, which Gonzalez achieved.
"You strive to be the best, and to get passed over is kind of a slap in the face," he said.
According to state law, Ristow could choose anyone from the three top finalists on the Bellevue Civil Service Commission's certified eligibility list. Ristow met with the Bellevue police command staff and union leadership, City Council members and Mayor Rusty Hike. No public hearings were held on the matter.
In an email, Ristow said the ranking is not the only factor considered.
"Leadership styles, ideals and visions are important factors that should be considered as well," he wrote. "You also have to evaluate how those items fit in with the department."
Ristow said Clary's "commitment to diversity" is clear and pointed to Clary's article in a recent National Institute of Justice publication that stresses the importance of hiring and retaining women in law enforcement.
Racially, the Bellevue Police Department is less diverse than the community it serves. Of all 95 sworn officers in the department, 90.5% of them are white, despite Bellevue being 71% white. About 16% of Bellevue residents are Hispanic or Latino, while only 3% of officers are. The department has four Black officers, one Asian officer and an officer who is considered Native Hawaiian or Other Pacific Islander.
No police officers of color in Bellevue have been promoted to captain or lieutenant — the two highest ranks besides chief. All four captains and five lieutenants are white. The department has two Black sergeants and 12 white sergeants, which is one rank above officer.
As far as gender, 90.5% of the department are men. Bellevue Human Resources Director Ashley Decker couldn't provide the department's gender breakdown by rank.
Ristow and Hike did not directly answer a question on whether they believe that the Police Department is diverse, but Ristow said the "City of Bellevue values diversity and inclusion in the workforce."
The police chief job, diversity and racism were heated topics in a Bellevue Facebook group and on Ristow's personal page this week.
Lannette Chavez, a Bellevue resident for about 25 years, responded to Ristow's posting of a John Wayne video clip about the importance of teaching his daughter the Lord's Prayer. Ristow wrote, "It just about says it all," to the post that said, "Make America John Wayne Again."
Chavez took issue with Ristow's post given some of Wayne's other comments. In a 1971 interview with Playboy magazine, Wayne said he believed in white supremacy, among other racist comments toward Black people and Native Americans. Residents of California's Orange County recently pushed to rename John Wayne Airport after those magazine comments resurfaced, but the effort failed to gain traction on the County Board.
Chavez asked Ristow online whether the police chief "certainly won't be someone of color huh!?" but she said Ristow deleted her comments and the Wayne post. So Chavez went to the Bellevue Facebook group to share screenshots and talk about it.
The thread has more than 200 comments, with some people supporting Chavez and others saying the Wayne clip had nothing to do with his racist views.
Ristow said in a statement Friday that "it seems to be an issue that was made to try and tie proof into a narrative that is simply untrue."
"I was not aware of other comments John Wayne might have made outside of this video decades ago, and those comments certainly do not reflect my beliefs," he wrote.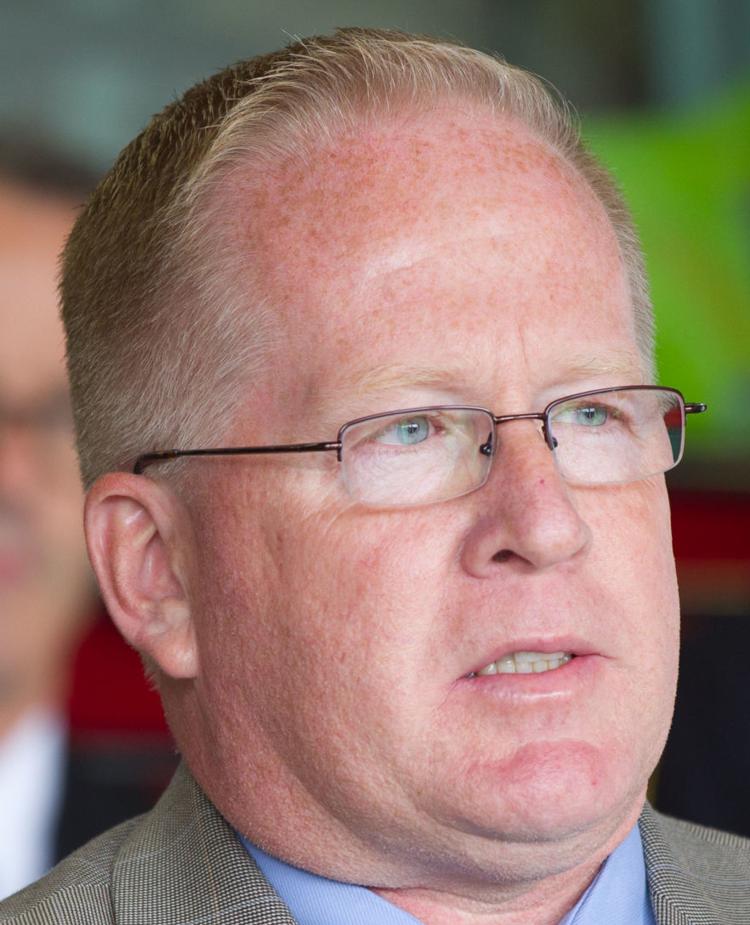 Hike jumped into the Facebook conversation and wrote a long message, which included a sentence that angered many: "Racism has been predominately washed out of our society."
"That's ignorance at its finest," Chavez said. "The issues with (President Donald Trump) and the racism that people of color, Blacks and Latinos are subjected to almost any day now … it's front and center. To say that it's mostly washed out, that's really showing that you don't get out much and don't watch the news."
Fox, who lived in Bellevue long ago, called Hike's comment absurd. He also commented on this week's police chief hiring decision.
"(Bellevue) lost someone that would have brought so much diversity to their department," Fox said. "Not just about diversity of Deputy Chief Gonzalez's race, it's the diversity of his thoughts. They still have not progressed."
Hike said his statement was misinterpreted.
"While there is much more progress that needs to be made locally and on a national level, my strong belief is that race relations have improved over the last 60-70 years," he wrote in an email Friday. "I will continue to listen to our constituents and learn ways that I can impact that process as I strive to be a stronger leader that supports forward growth."
Chavez said she's upset that Ristow didn't choose a local police chief candidate who was at the top of the list and was also a minority.
"Bellevue's a small town even though we're a suburb of Omaha. Why don't we have more people of color in these positions?" she said. "Fully qualified and capable, you're still overlooked. Sometimes it makes me wonder, we just put him in the mix because he's a person of color so we can say we considered him."
A lawyer for Bellevue's police union declined to comment. The union's president was unable to be reached.
Gonzalez declined to comment when asked about his thoughts on the interview process and selection. But he said he was pleased to be ranked first by an outside firm that included police experts.
"I wish Bellevue the best," he said. "I will continue to serve the Omaha community with tenacity and passion."
Clary's start date is in the beginning of September, officials said. He must take the state's four-week reciprocity training course to gain law enforcement certification in Nebraska. His annual salary will be $124,550.
Be the first to know
Get local news delivered to your inbox!