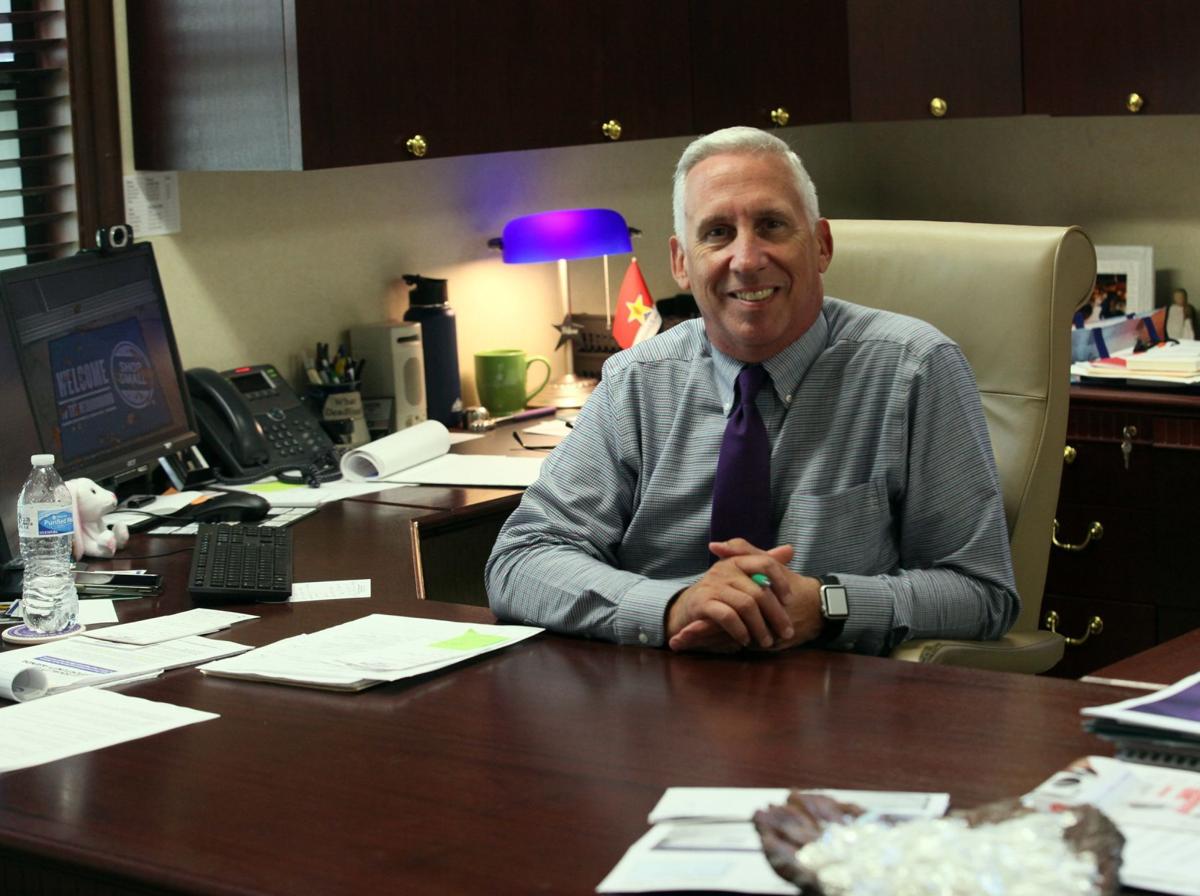 The Greater Bellevue Area Chamber of Commerce is one step closer to figuring out what the next brand of Bellevue will be.
Three themes were presented on engagebellevue.mindmixer.com, a webpage where Bellevue residents were able to provide feedback to Bellevue Chamber until Jan.8.
Welcoming.
Bellevue is the gateway to the fastest growing county.
Bellevue believes in service.
Kevin Hensel, CEO of the Bellevue Chamber of Commerce, said none of these three themes will end up being the final brand for Bellevue but will serve as a key step in the process.
Hensel said before he entered his role at the Chamber, there was a committee that started talking about the need for the Chamber to brand the Bellevue community.
He said the goal of a figuring out a brand for Bellevue is to have unified messaging within the community and have the ability to promote the city externally from an economic development standpoint.
In November 2019, the Bellevue Chamber released a request for proposals for companies to submit their ideas and plans on how they would address a branding initiative for the City of Bellevue.
Eventually, the Chamber decided to work with OBI Creative, a research, strategy and advertising agency in Omaha.
For the last several months, OBI Creative and the Bellevue Chamber have conducted surveys and group interviews.
"That process was delayed obviously because of COVID," Hensel said. "We had planned on doing a significant amount of these surveys and interviews face-to-face as much as possible, but that didn't end up happening, so we had to come up with some alternative methods."
OBI then took the information from surveys and interviews to identify the three primary themes that were found online.
Hensel said some from the community have gotten confused that themes presented on the MindMixer website were final.
He said themes the Bellevue community provided feedback on were not the final result, but just another step in the branding process.
"OBI will take feedback around the three themes, drill down into one that stands out at the forefront based on the feedback we received and then they'll develop more specific messaging taglines, a logo color scheme, etc. from that theme," Hensel said.
Hensel said it is critical for Bellevue and businesses to have a centralized message as the community continues to grow.
He said the branding and imaging of the community is what is going to hook the business industry to take notice of Bellevue.