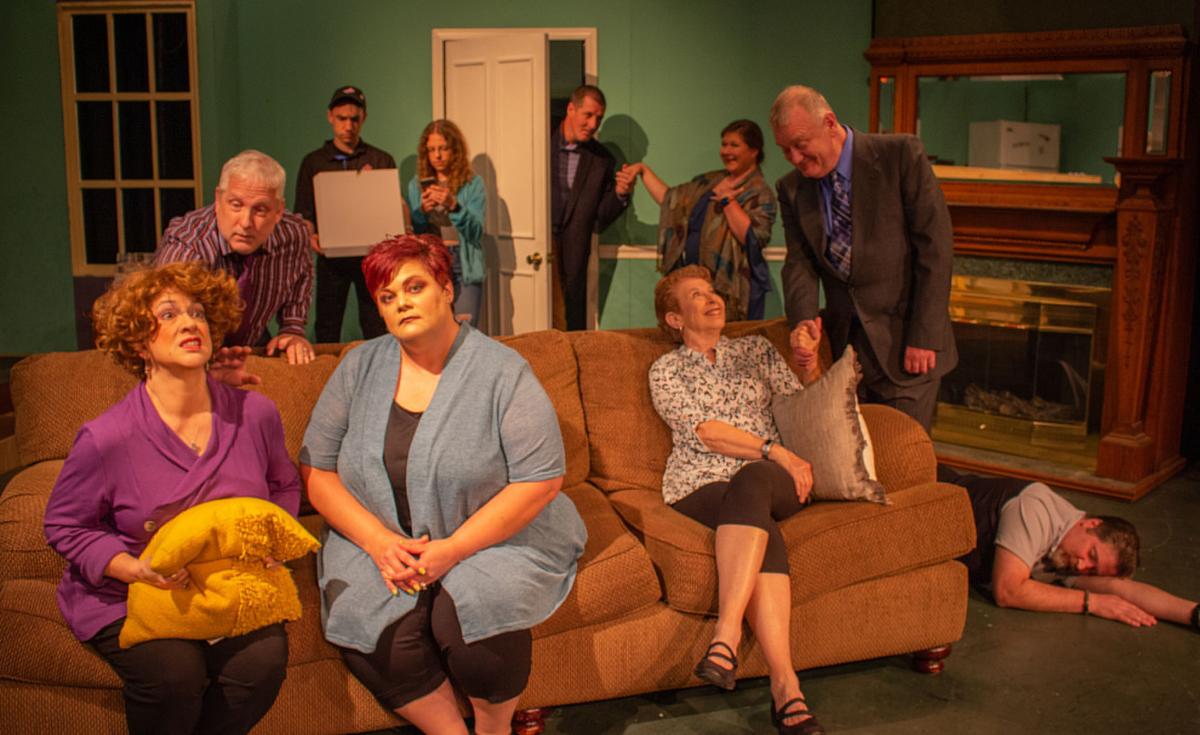 There is nothing quite like seeing a theatre show live.
The only thing that could amplify the experience would be a full crowd and that is what appeared for the world premier of "Temporary Insanity," a farce written by Des Moines, Iowa, playwright Karen Schaeffer.
The community showed up in force and the BLT auditorium was filled with more laughter than I have heard anywhere in the last year.
All the laughs were earned and there is nothing funnier in this world than to see a situation delve into chaos. Perhaps, organized chaos would be a better word.
In a question-and-answer session after the show, Director Jon Flower said that there was no blocking laid out for him. This would be a dauting task for many, but Flower did a great job of setting the tone for the entire show.
Each character movement, facial expression and hilarious jokes hit the nail on the head. Every emotional part of the show hit deep and the pacing was masterful.
I have seen Flower act in a previous BLT show but, I have to say after seeing this show, I have debated if he is an even better director.
Flower had a vastly talented cast to help put out a fantastic piece of performance art.
Laureen Pickle, as Emmerson, is another familiar BLT face, proving once again that she knows how to wrap the audience around her finger. Pickle steals the show in each of her scenes and her battle with a head of lettuce will be one for the ages.
The two youngest castmates, Amy Wagner and Isaiah Griffith, had a great chemistry and portrayed the awkward high school teenagers well.
Michael Stewart deserves all the kudos in the world for his portrayal of Ted, a man that goes through an entire gestation period every 24 hours. I want to know how he preserves his vocal chords after hours of rehearsals and several performances ahead of him.
More important than the show itself is the story behind how "Temporary Insanity" came to be in existence in the first place. Schaeffer wrote this play for a friend that never could land a leading role.
She noticed there was a lack of roles written for older women and took it upon herself to create a world for her friend. Representation matters, and just because someone is getting older does not mean they should be aged out of leading roles.
If you need a good laugh, "Temporary Insanity" is a must see. There is something for everybody and I think most of the community will connect with the themes and characters in the show.
"Temporary Insanity" will run for three weekends, closing June 26.
Curtain times are at 7:30 p.m. Friday and Saturday evenings and 2 p.m. on Sundays.
Due to the COVID-19 pandemic, seating is limited and reservations are required. COVID guidelines and social distancing will be observed.
Reservations are required and can be made by calling by calling 402-291-1554 from 10 a.m. to 4 p.m. Monday through Saturday or by visiting the BLT website: bellevuelittletheatare.weebly.com. Tickets are $20 for adults, $18 for senior citizens and $10 for students with proper identification.