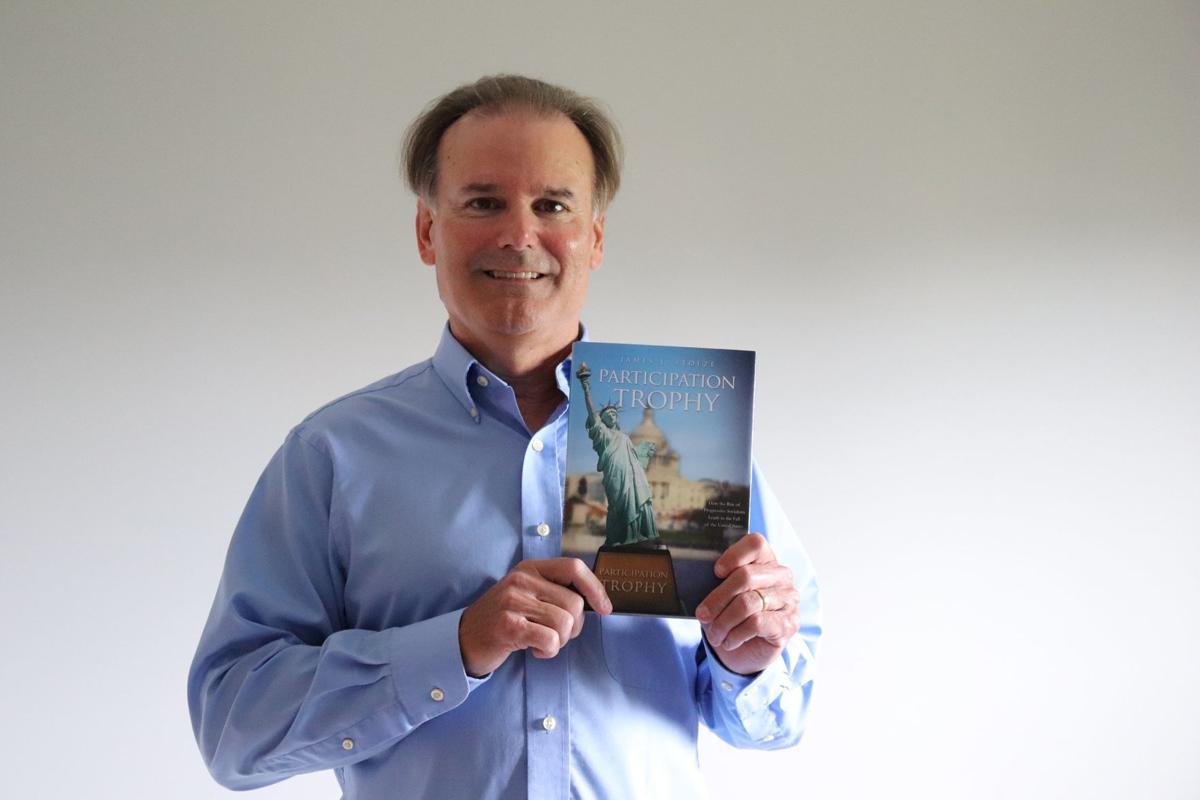 One Bellevue man has challenged the idea of progressive socialism in his newest book.
"Participation Trophy: How the Rise of Progressive Socialism Leads to the Fall of the US" by James Stolze will be released Thursday.
Stolze, the financial director for the Omaha Archdiocese, published his book through Liberty Hill Publishing in Florida.
The book was written in a fictional timeline to showcase what America could look like during a progressive socialism administration.
The story follows the U.S. chronologically from 2019 through 2036, where a progressive socialist is elected president and government programs such as the Green New Deal, Medicare For All and free college tuition are implemented.
"It's fictional because I thought it was an interesting way of telling a story," Stolze said. "I sat down and plotted out the cost of all programs in the likely path of timing and importance of each program."
Stolze said the idea for the story came to him around the beginning of last year.
"I was concerned about the reports on progressive politicians spending money on different programs that I didn't think would be sustainable, such as Medicare For All because the cost is so high," he said. "I was concerned that government programs that were proposed such as the Green New Deal, infrastructures and private sectors. Additionally, progressives heavily regulate all aspects of the U.S. economy."
Stolze said he hopes of a possibility to create a movie or television series based on the book as well.
After writing the story in six months, and after a year of the publishing process, he said he is ready for people to read and learn from his story, despite its fictional nature.
"(I hope readers) study the economy plans politicians are putting out more thoroughly and the effect on the economy," he said. "I wanted to publish it this year because of how much progressive socialism was on the news and how much it's talked about."
Be the first to know
Get local news delivered to your inbox!