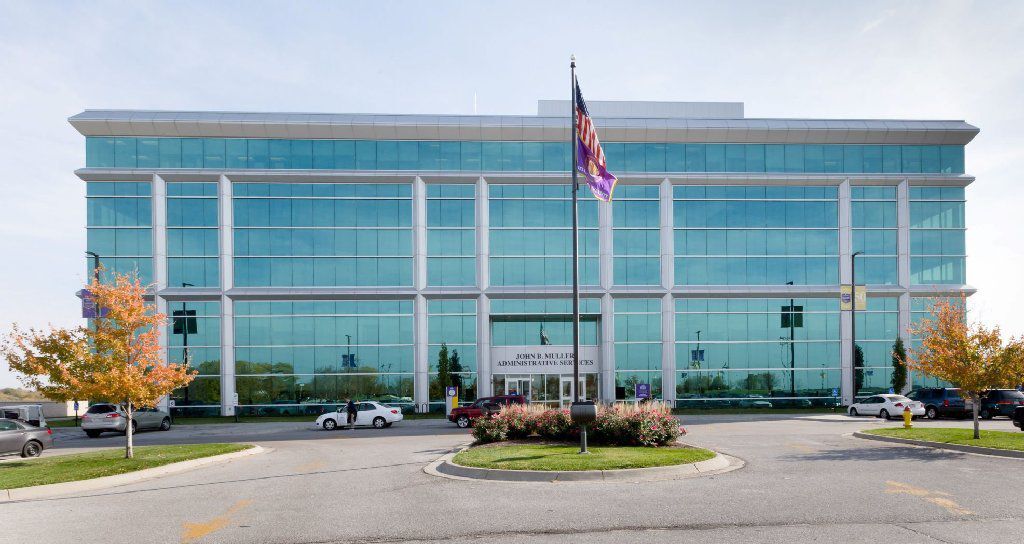 Bellevue University is taking its career fair online this year on Oct. 22, from 11 a.m. to 3 p.m.
The event will be held online via Handshake — a career fair technology platform that works through mobile devices.
Terra Beethe, career coach at Bellevue University, said Handshake is like Facebook and LinkedIn combined in the way it functions.
On Handshake, employers are able to create an account and then they're able to post once and then select what schools the employers would like it to go to.
For example, First National Bank can choose to send a job posting to Bellevue University, University of Nebraska-Omaha and Creighton University and then they're able to network with students through the platform as well.
Students can join virtual groups or a one on one session with employers on Handshake.
"It's the same type of feel as if you were walking around from booth to booth, but you're not having to wait in line any longer, because you're signing up with our schedule and that exact time," Beethe said.
Employers set up their schedule on Handshake and decide how many large groups and individualized one on one sessions they want to make available.
Students, once they register, can sign up for who they want to meet with and connect through the various links that they're provided from handshake to connect with that employer or the one on one or group session.
Beethe sad networking is a highly important part of the job recruitment process.
"A lot of getting a job is not what, you know, it's always who you know, so it's always important that you are networking and building those relationships" Beethe said.
More than 30 employers are expected to participate in the free Virtual Career Fair.
Online attendees will learn about job opportunities, internships and professional development opportunities and will have access to employers in a variety of nationwide locations.
According to a press release about the virtual career fair, it is recommended for all current job seekers and upcoming and recent graduates who are interested in discussing career paths, asking questions, and learning about an industry.
The list of participating employers includes: Boys Town, First National Bank of Omaha, Nebraska Game & Parks Commission, Omaha Public Power District, Republic National Distributing Company, Veridian Credit Union, Vodec, Werner Enterprises and more.
Be the first to know
Get local news delivered to your inbox!