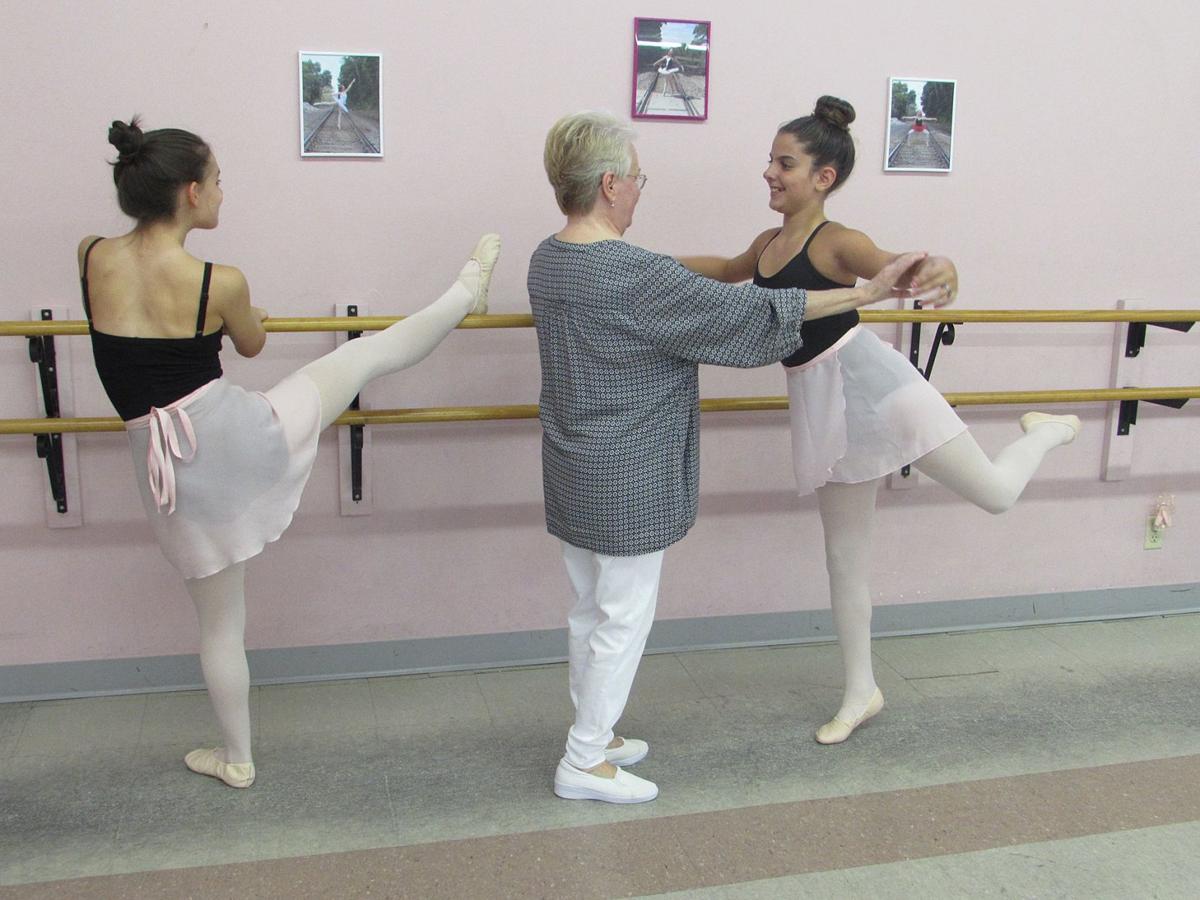 A Bellevue institution is hanging up its ballet slippers.
Patti Nastase, the owner of Entenman Studio of Dance in Olde Towne, announced her retirement in a letter to families and students earlier this month.
"I've been honored to have worked alongside some of the best students, parents, and teachers the industry has to offer," Nastase said in the letter. She went on to say, "I wish I could live forever, but time catches up with everyone.
"I promised Mrs. Entenman that when I retired, I would also retire the studio name and ballet slippers logo."
The studio's Father's Day performance on June 16 was its last.
Laura Estelle Entenman opened the studio in 1949, and at its peak during the 1950s, had hundreds of students. Its alumni include a Radio City Rockette, a Dallas Cowboys cheerleader and a dancer from "West Side Story."
For Nastase, who ran the business the past 40 years, it all started with an invitation to watch a ballet class.
When she was 7 years old, a friend invited Nastase to watch her dance at Entenman. When Nastase arrived home that night, she said, "I need to do this."
She started dancing at the studio shortly thereafter and taught her first class in 1969. She took over after Entenman's death in 1979 but didn't change the name of the studio because she respected the founder so much.
The studio has been at 2264 Franklin St., which was custom built for Nastase, since 1988 and celebrated its 70th season last year. Businesses in Olde Towne are interested in buying the building, Nastase said.
In an interview, Nastase said it hadn't sank in she is retiring, but she plans to take it step by step and looks forward to babysitting her grandchild.
Her fondest memories of her time at Entenman include providing entertainment at men's and women's club meetings, dancing at the Bellevue Queen restaurant and at the Orpheum Theater in Omaha when it seemed the whole town of Bellevue was empty because everyone was watching the Entenman dancers.
She can remember when Bellevue was much smaller and is awed by how much it has grown.
"I can go back and remember what Bellevue was like when Bellevue only had one studio and Bellevue was Mission Avenue," she said.
Nastase said a goodbye party at Washington Park is in the works for sometime this fall. Those who attend will do the "Run & Yell," a tradition Entenman started where she would count down from three and then everyone would run and yell and have "the most fun they could have," Nastase said in her letter to families.
Even though she is retiring, her dancers will still be a part of her life.
"I will see the kids wherever I go," she said. "It's not like we'll never see them again."