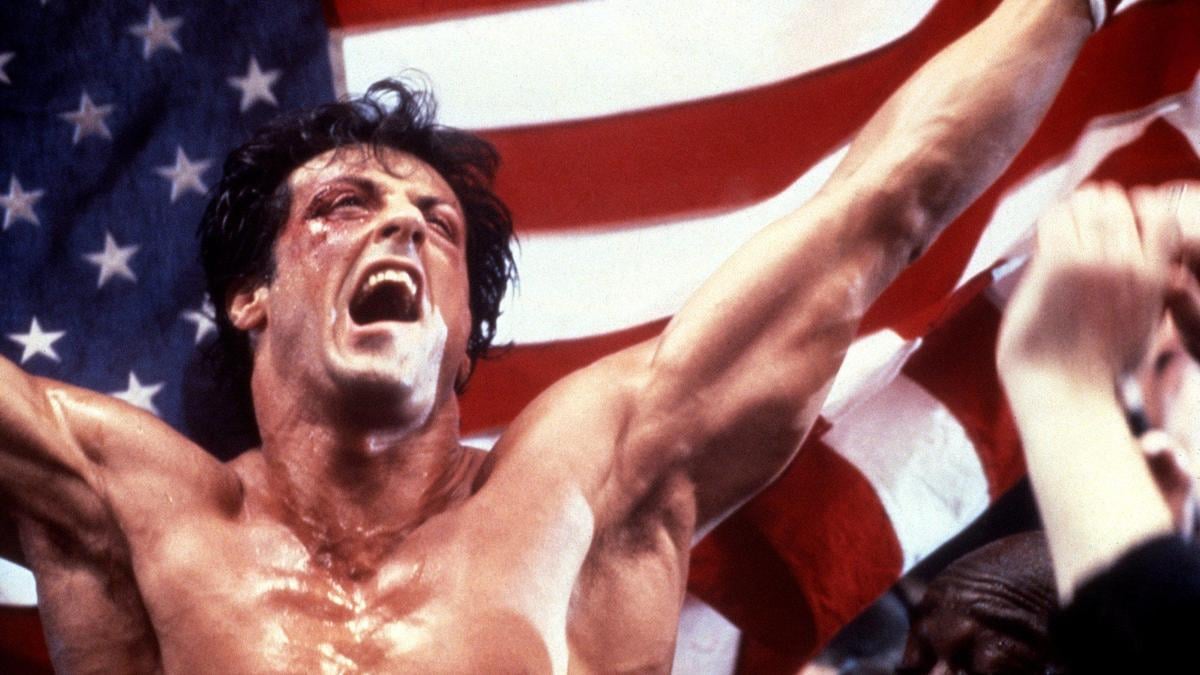 I have had a rough couple of weeks, both mentally and physically, and this dragged itself both into my writing and physical activity.
I would say my mood did not get to the level of depression, but I just felt I did not get enjoyment out of what I usually do and that includes watching movies.
This was until one day I went through a stack of movies that had been staring at me in the face for a week and found a film that without fail has always pushed me to be better after watching it.
I am of course talking about "Rocky."
It's a true masterpiece of writing that delivers the whole emotional spectrum in one film.
Sure, the movie's fight choreography is nothing compared to today's fight films, but "Rocky," for me, was more about the journey than the final destination.
Rocky Balboa (Sylvester Stallone), a small-time boxer from working-class Philadelphia, is arbitrarily chosen to take on the reigning world heavyweight champion, Apollo Creed (Carl Weathers), when the undefeated fighter's scheduled opponent is injured. While training with feisty former bantamweight contender Mickey Goldmill (Burgess Meredith), Rocky tentatively begins a relationship with Adrian (Talia Shire), the wallflower sister of his meat-packer pal Paulie (Burt Young).
This film launched the career of Stallone, as he would go on to star in several iconic action films and some not so good comedy films.
Stallone does an excellent job of portraying a down-on-his-luck loser that does not believe he is going anywhere in his life.
Heck, even his trainer said he had the potential to become a great fighter but threw it all away for a few extra bucks breaking thumbs and collecting debts.
Rocky is so down on himself and used to being a "loser" that when he is offered the fight against Apollo he is almost in disbelief, and from my point of view, does not think he is worthy of the title shot.
One of the most enjoyable aspects of the movie comes from watching the growth of Rocky's character, both physically and more importantly, mentally.
He goes from a guy that is a dreg of society to a guy that fully believes in himself and went the distance with the heavyweight champion of the world.
Some would say the climax of this journey is the entire fight itself, but I would disagree.
The true climax comes in Round 14 when Rocky — at this point in the fight — resembles the meat he uses as a punching bag and gets knocked down for what might be the final time.
Rocky getting up from this Round 14 knockdown is one of the greatest moments in sports cinema history.
Everything is perfect, the music crescendo, and the camera panning back to Rocky as he struggles to get up and the look on Apollo's face when he realizes he threw everything he had at Rocky and still was not able to knock him out.
The Rocky from the start of the film would have thrown in the towel on himself but this version of Rocky, with the support of his corner and more importantly the support from Adrian, believes in himself.
This self-belief does not win Rocky the fight on the cards but it does win him the emotional war in himself.
The message I get from this one scene is that sometimes in life all you need to do is get back up and keep pushing forward to get unexpected results.
The supporting cast is great and does a good job of complementing Stallone as Rocky. The movie would not be the same without the chemistry between Adrian and Rocky and, let's be honest, Paulie as the third wheel.
I rate movies on a scale of one bucket of popcorn to five buckets of popcorn, with five being a masterpiece and one being absolute garbage. Rocky earns a five out of five buckets for motivating me and countless others to go out and exercise.
Also, can any sports film training montage beat this one?
Be the first to know
Get local news delivered to your inbox!