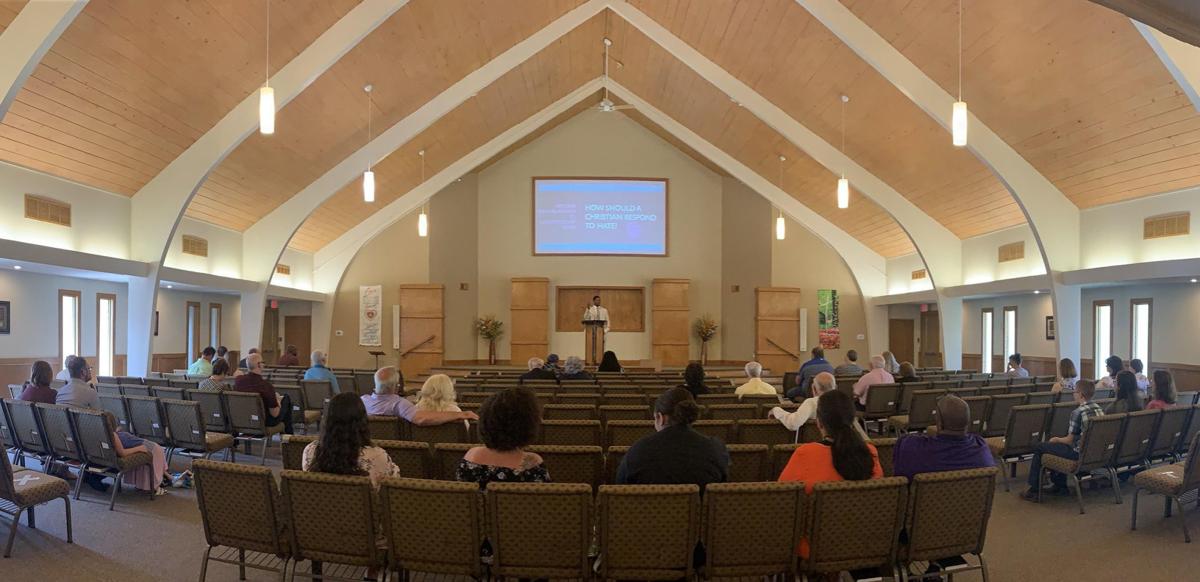 Churches around Bellevue have opened their doors once again.
After months of staying closed due to the coronavirus pandemic, churches have reopened with strict guidelines in order.
Shelley Wheeler, secretary of Bellevue Church of Christ, said the church has offered online services since March 22. On May 4, the church implemented 50% occupancy.
With social distancing rules, Wheeler said the church has been open for parishioners to come in and worship Sundays.
"It's going really well," she said.
"We have chairs marked off for social distancing, and tables set up for pre-packaged communion cups."
Though people can come into the church, Wheeler said they can still watch the streams on the Bellevue Church of Christ Facebook page.
"We have about 125-plus viewers every Sunday in states across the country, and even overseas," she said.
Wheeler said it's been great having the parishioners in the church again.
"It's wonderful to have people come together, assemble and worship," she said. "It's how we're meant to be at church."
Nick Huntley, pastor at Midlands Bible Baptist Church, said the church has been open since May 6 for its Wednesday services, and opened May 10 for Sunday services.
There are two services Sunday, at 10:30 a.m. and 6 p.m.
The church has implemented social distancing by placing the rows in the auditorium 6-feet apart, and visitors have to sit a certain number of chairs away.
"We have certain things offered that we're not doing at the moment, too," Huntley said.
"We only have a certain number in the bathrooms, we're not using hymnals at the moment, we're just using projector screens for the lyrics."
While Church of the Holy Spirit hasn't opened its doors to parishioners, the team has worked on a plan to ensure the safety of its visitors for a potential mid-July opening.
The Rev. Tom Jones, priest at Church of the Holy Spirit, said parishioners will be required to wear masks as soon as they leave their cars.
There will be a hospitality team member checking temperatures and asking safety questions about health.
If someone arrives with a fever, or answers "yes" to any safety questions pertaining to the coronavirus, they will be asked to tune into the church's online services at home.
Visitors will be seated at their pews, which they will be assigned to once they enter the church.
Communions will also be handed out in a cup to avoid direct contact with others.
Jones said he's looking forward to the church's reopening.
"I'm as anxious as my parishioners," he said. "None of this would have been possible without my leadership team."
Be the first to know
Get local news delivered to your inbox!