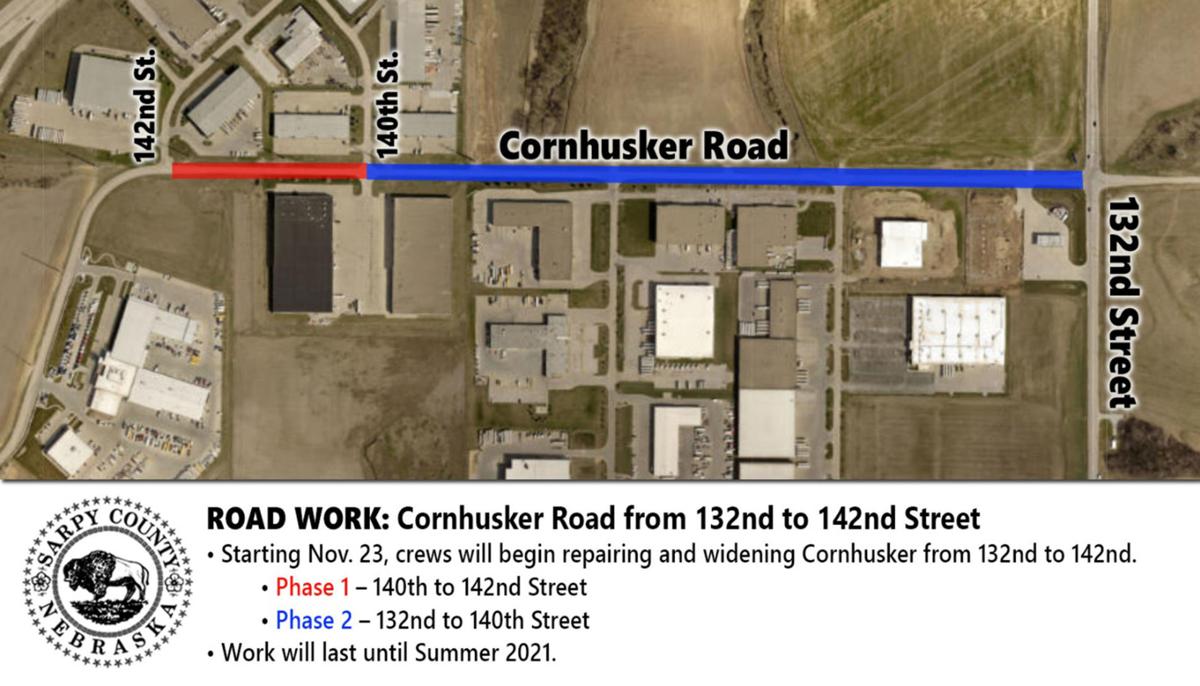 Cornhusker Road will close from 132nd Street to 142nd Street for roadwork today.
This closure is part of a two-phase project that began last year. Cornhusker is being both repaired and widened, and a full closure is required to complete pavement patching and storm sewer crossings.
This area of Cornhusker is expected to be closed until early summer. Use caution and follow posted detour signage.