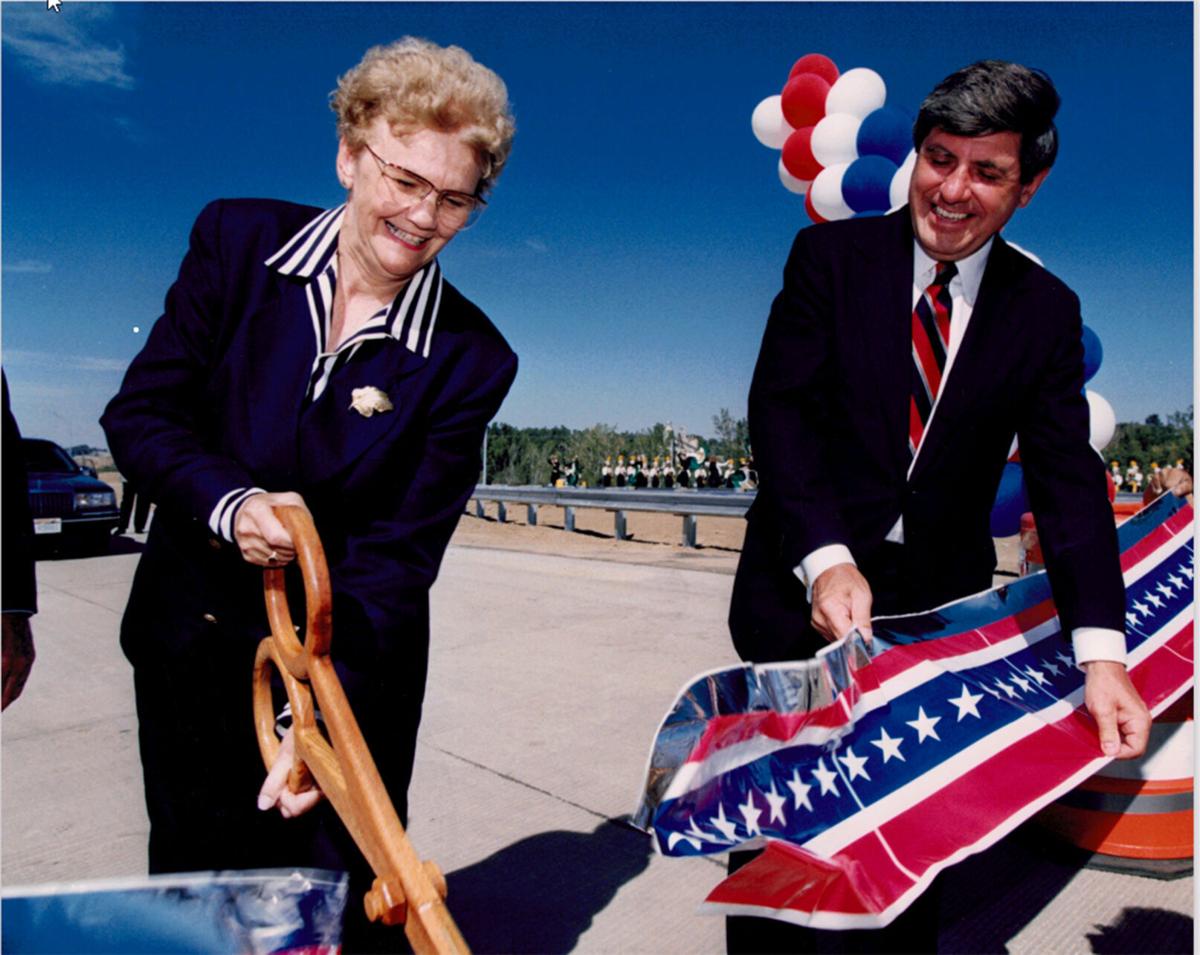 Inez Boyd, the first woman to be mayor of Bellevue, died at the age of 85 on Aug. 28.
Boyd served 10 years on the Bellevue City Council, beginning in 1972, and in 1986 became the first elected female mayor of Bellevue, holding that office until 1998.
Victoria Boyd-Kennedy, Inez's oldest child said her mother was always busy and always working.
"She just always was in leadership. It seemed like she got involved in lots of things and would always kind of rise to the top," Boyd-Kenney said.
Boyd grew up in Loring, Kansas, which is outside of Bonner Springs, Kansas. The town of Loring was a train stop which later became a post office during President Dwight Eisenhower's time in office. Boyd's mother later became the post mistress.
Boyd grew up in a Mom-and-Pop grocery store and split her time between the store and her grandmother's farm. Boyd-Kennedy said it was during this split time where her mother would gain her work ethic from the farmers and her compassion for others at the store.
"My grandfather, he took some heat from the relatives because he would extend credit to people who couldn't pay their bill for groceries," Boyd-Kennedy said.
Boyd would later attend Kansas State University, where she met her husband James. James would graduate from the veterinary school and Inez would graduate with a degree in home economics.
James then joined the U.S Air Force and moved the family to California where Boyd-Kennedy was born.
After getting out of the military, James bought a veterinary clinic in Plattsmouth and would eventually set up shop as the first non-military veterinarian in Bellevue in 1966.
Boyd was a leader in many facets of her life and one those was in her children's.
"She started out in the Girl Scouts and she was also my brother's den mother," Boyd-Kennedy said. "I think she was a little disillusioned with the Boy Scouts and that she couldn't really, she couldn't rise in leadership in the Boy Scouts as a woman, but in the Girl Scouts she could."
Boyd would stick with the Girl Scouts and eventually rose through the ranks to President of the Great Plains Girl Scouts.
"Our mom was like, one of the first of what you would call a super mom," Boyd-Kennedy said.
In addition to her role in the Girl Scouts, she would help with her husband's business and do the bookkeeping, take care of the payroll and sort out taxes.
"She was trailblazing, but just also just doing the work," Boyd-Kennedy said. "She had a work ethic that I think she modeled from her parents."
Even while on vacation Boyd seldom took time to breathe.
"We spent time out at Hanson Lakes, we had a lot at Hanson and we would have people out, but even then she was entertaining, she was like the Energizer bunny," Boyd-Kennedy said.
Entertaining was in her mother's DNA and serving the community was important to her.
"She taught us all that it's not just us, it's the community, that is what sustains us and makes it possible for us to do things," Boyd-Kennedy said.
Boyd and her family stuck around Bellevue because of the animal hospital. All of her children graduated from Bellevue Public Schools. Her daughter, Boyd-Kennedy, was part of the last class at Bellevue High School, before there was Bellevue East and Bellevue West.
"Everybody either knew my dad through the veterinary clinic or they knew my mom," Boyd-Kennedy said.
She believes Bellevue has improved since her mother was in office.
Boyd-Kennedy said her mother would get harassed by police at the time, depending on her stance on a budget item. Boyd had thick skin and would be one of the first in town to purchase caller I.D.
"Sometimes it would kind of shock people when they call and get a little assertive or maybe angry with her and she would know who it was," Boyd-Kennedy said.
Inez also went door-to-door while campaigning.
"She went and shook people's hands and talked to people," Boyd-Kennedy said. "Even today, when somebody comes to my door, I'm going to talk to them, because that to me is a big feet, to put yourself out there and be able to talk one-on-one with somebody."
After her time as mayor, Boyd served as a Sarpy County Commissioner for eight years.
In recognition of her service, former Mayor Rita Sanders, the City of Bellevue and the Bellevue Community Foundation dedicated the Inez Boyd Fountain in her honor in 2017. The fountain is near the lake at American Heroes Park in Bellevue.
Boyd-Kenney said the outpouring of kind words from the community since her mother died is indicative of the community in Bellevue.
"It's just kind of a testament to my mom, not just my mom, but the community of Bellevue, that there are just all these people that love her," Boyd-Kennedy said.
A public memorial service is planned for Sept. 18 at 10 a.m. at the Inez Boyd Fountain in American Heroes Park.