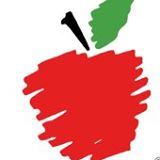 Schools in Bellevue will be closed Monday because of forecasted dangerously low wind chills.
Bellevue Public Schools canceled classes at 5:02 p.m. Sunday in an email to news outlets. The district also announced that the Lied Activity Center would be closed.
Consolidated Kids Time sites will still be open Monday. Those are Birchcrest Elementary School, 1212 Fairfax Drive, and Fort Crook Elementary School, 12501 S. 25th St.
Bellevue's two Papillion-La Vista School District elementary schools, Golden Hills and Anderson Grove, will also be closed Monday, as will Gross Catholic High School and the city's three Catholic grade schools, St. Mary, St. Matthew and St. Bernadette.
Omaha Public Schools, which operates five buildings in Bellevue, did not have classes scheduled Monday because of a teacher work day.