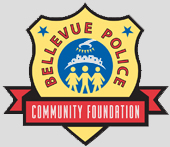 The Bellevue Police Community Foundation will seek to raise $150,000 to erect a monument outside the new police department headquarters on Wall Street.
Bellevue Police Sgt. Joe Milos said the monument will honor the profession of policing generally and will sit to the left of the main entrance, facing the parking lot.
The monument will be designed and built by John Labja, a prominent Omaha sculptor responsible for much public art, including depictions of World War II and the Road to Omaha piece that has come to symbolize the College World Series.
Milos said the $150,000 will cover the cost of the monument and its maintenance over the years.
The fundraising push will be led by the Bellevue Police Honor Guard, which — as part of the Omaha Metro Area Honor Guard — participates in annual ceremonies marking National Law Enforcement Memorial Day.
Milos said the monument will give Bellevue the opportunity to host the ceremony rather than traveling to Omaha, Douglas County or even Lincoln.
Labja said his sculpture will attempt to capture the essence of policing.
"I want to find the value in the police department, what they are there for, why they are there, so the public can really identify with the piece," he said.
He said good public art captures the mind, the emotions and the intentions of the people it attempts to represent.
"I want to show that the police are there for the citizen," he said. "Not just to protect, but to let citizens be as free as possible so that they might enjoy their lives."
How the money will be raised remains under discussion, Milos said, though private donations are encouraged.
Checks are the preferred method of for donations and should be written out to the Bellevue Police Community Foundation and mailed to BPCF, 505 Cornhusker Road, Suite 105, P.O. Box 259, Bellevue, NE 68005.