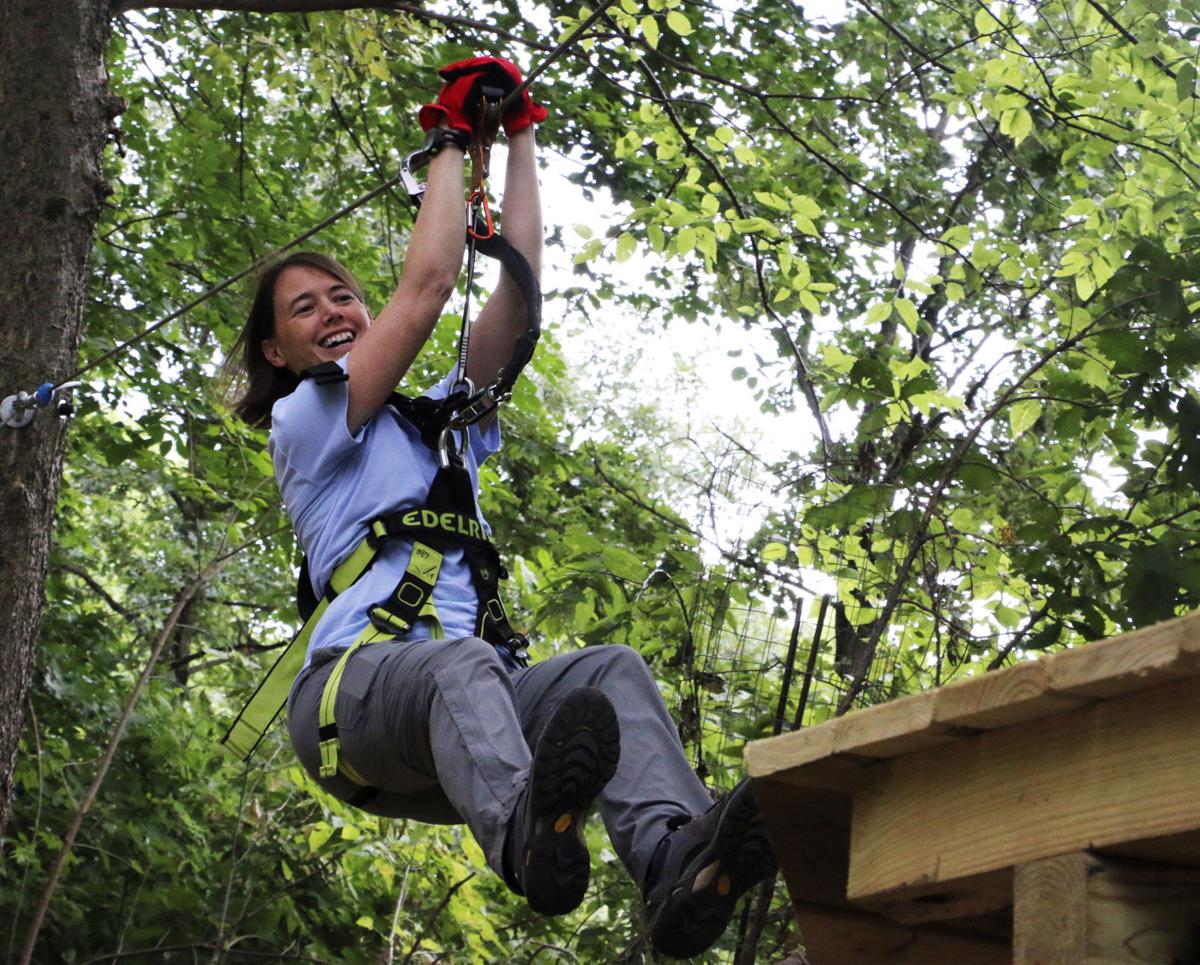 TreeRush Adventures at Fontenelle Forest is giving the community a reason to leave their homes.
The outdoor attraction, equipped with tightropes, bridges and zip lines that suspends over 6 acres north of the Nature Center, opened for the weekend on May 29 and will also be open today, Wednesday through Sunday from 10 a.m. to 7 p.m.
Beginning June 10, the park will be open daily with the same hours though the end of the month.
"We wanted to ease into it just to see how everything was going," said Kema Geroux, TreeRush Adventures spokesperson.
In July, Geroux said the park's hours may be extended, which will be updated on the facility's website, treerush.com.
"It's been really exciting to get ready for the park up and open for people who are excited to get outside," Geroux said.
Because of COVID-19, Geroux said TreeRush Adventures is taking extra precautions to ensure a safe experience.
Staff are required to wear face masks and gloves and visitors are required to wear masks. However, visitors may remove masks once they are on the courses.
The park is also limiting the amount of climbers, and patrons are strongly encouraged to book their sessions online to cut down on contact during check in time.
Over the past few months, Geroux said she has seen many people utilize the outdoors through walks and bike rides.
"It's great. I think that people have rediscovered the outdoors at this time," she said.
And with proper safety precautions put in place, Geroux said she is happy to offer another option.
"We are just really excited to reintroduce the excitement of climbing and zip line as an outdoor activity that will get folks in nature and provide some of that 'woohoo feeling' in the outdoors," she said.
Fontenelle Forest is located at 1111 Bellevue Blvd. N.