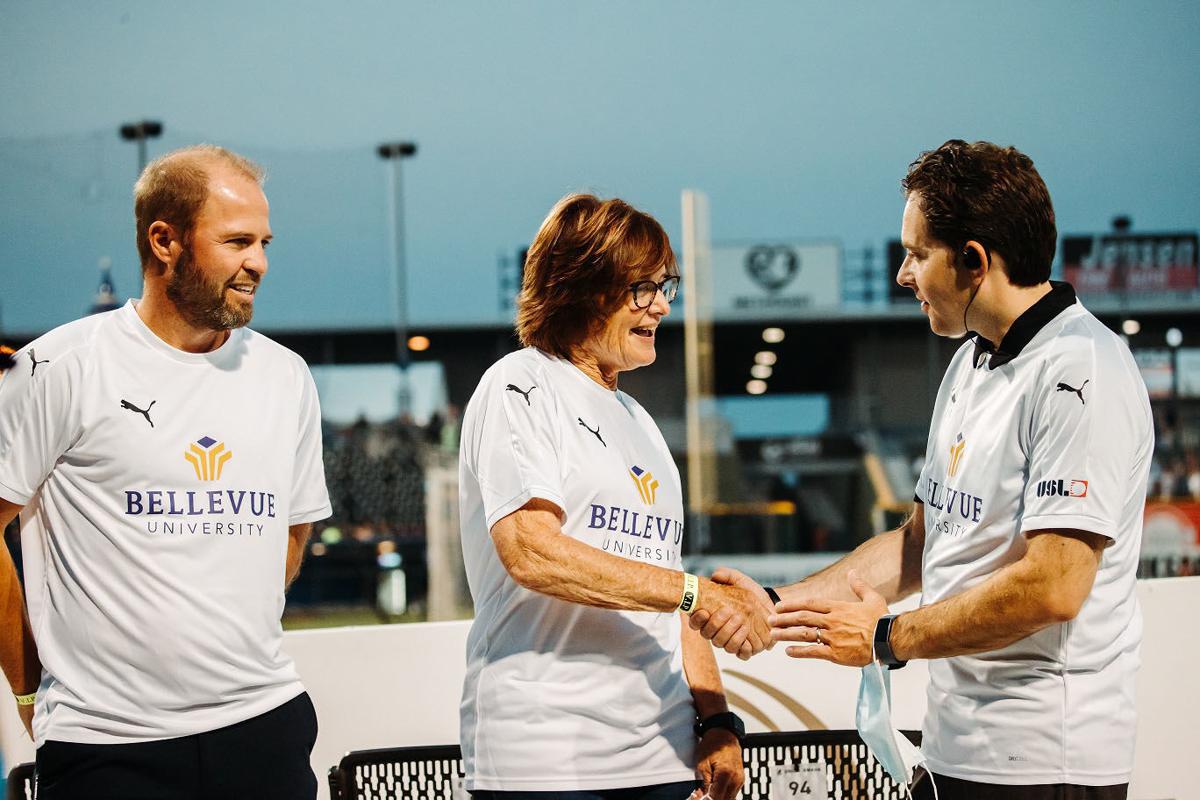 Bellevue University will enter a three year partnership with the United States Soccer League to become the first-ever official education partner of the USL.
As part of the partnership, Bellevue University will grant a full scholarship to each USL Championship and League One team annually to be awarded to a player to pursue their undergraduate or graduate degrees.
There are currently 31 teams in the USLC and 12 in the USL1.
The USL, the USL Black Player's Alliance and Bellevue University will work together to award a scholarship to a nonprofit that benefits minority youth in the first year of the partnership.
Bellevue University will extend tuition assistance to USL club and league employees, as well as family members of staff, coaches and players.
"We're thrilled to partner with Bellevue University and provide these life-changing opportunities across the USL," USL Senior Vice President of Corporate Partnerships & Development Josh Keller said in a released statement.
Bellevue University President Mary Hawkins said talks of this partnership began around March.
Initial discussions with Union Omaha President Martie Cordaro and other USL representatives were centered around thinking of ways to expand the educational partnership.
"Is was relatively straightforward to form this partnership and it makes really good sense for the players," Hawkins said. "We're excited about it, but it's got some real strong benefits for the players, their families and the staff for USL."
Bellevue University, aside from additional students will receive several benefits from the partnership.
The United Soccer League will be working with Bellevue University on coursework and curriculum integrations, providing USL guest speakers in the classroom and exploring mentoring and league-based internship opportunities.
"It's a really nice melding of brands that care about people," Hawkins said.
Additionally, the two parties plan to collaborate on a number of community-focused initiatives aimed at uplifting underserved individuals and groups.
The league-wide deal expands upon Bellevue University's existing local partnership with League One club Union Omaha that focuses on providing player and front office educational opportunities and community engagement initiatives.
Hawkins said she is looking forward to understand what will fit best for all members of the "USL family."
"I'm coming to the table to really explore and find ways to do things that help us serve new markets in very creative, sustainable and impactful ways," Hawkins said.
Cordaro said the partnership with Bellevue University is an important one for players and other USL employees.
"It places an emphasis on not only continuing education while professional players are still in the midst of their careers, but it focuses on helping them look at what will be after their playing career," Cordaro said.
He said Bellevue University has been great to work and looks forward to seeing how the partnerships benefits the rest of the USL.
"Dr. Hawkins and Bellevue University were the first partners to jump on board and say, we're going to support Union Omaha, professional soccer and now they're jumping on board as the first official education partner of USL," Cordaro said.