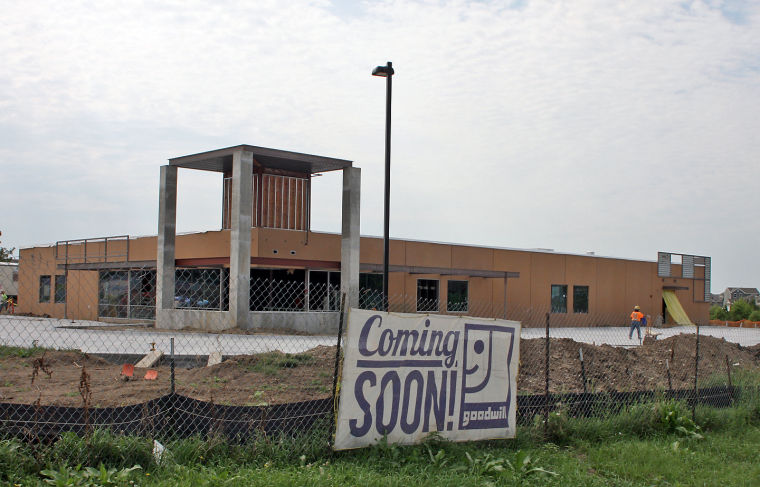 As development along Highway 31 continues, already many new businesses are nearing their opening dates.
Goodwill Industries is set to open its new Gretna retail location off Standing Stone Drive early this October.
"I've had my eye on Gretna for some time," said Randy Parks, chief operations officer for Goodwill.
Parks said the growth the city has seen over the past years is very attractive and the small-town community feel fits well with the way Goodwill operates.
"It was just a matter of time," he said.
While the new retail store will provide people the opportunity to buy and donate used goods, it also create opportunities to serve those less fortunate in and out of the community.
For example, Parks said Goodwill often assists in developing job skills for those with disabilities.
"Every one of our retail stores — especially the newer ones — have a little training room," he said.
He said these training rooms are often used in cooperation with local schools to provide working opportunities for students with special needs.
While he said this room may not be used in this way at the Gretna location, Parks said the training area can also be made open to other community groups such as the Boy Scouts and Girl Scouts.
"We are always open to look at these options," he said.
Furthermore, Parks said Goodwill Industries is open to resident input on the needs within a town.
"We're always looking for new and possible ways to serve a community," he said.
The new 15,500-square-foot facility will also bring 25 new jobs to Gretna, both full time and part time. Parks said 14 of those positions have already been filled.
For those who have been hired, they'll be able to get to work even before the Gretna store opens.
Parks said those who are hired will work in other Goodwill locations prior to October so the store can "hit the ground running" upon its opening date.
For those looking to apply, he said the best way is to go online to goodwillomaha.org and look at the local job listings — which include all available positions around the Omaha metro area.
Parks said Goodwill is excited to start a new chapter in Gretna this fall.
"We really look forward to getting the doors opened and seeing all the folks in Gretna," he said.