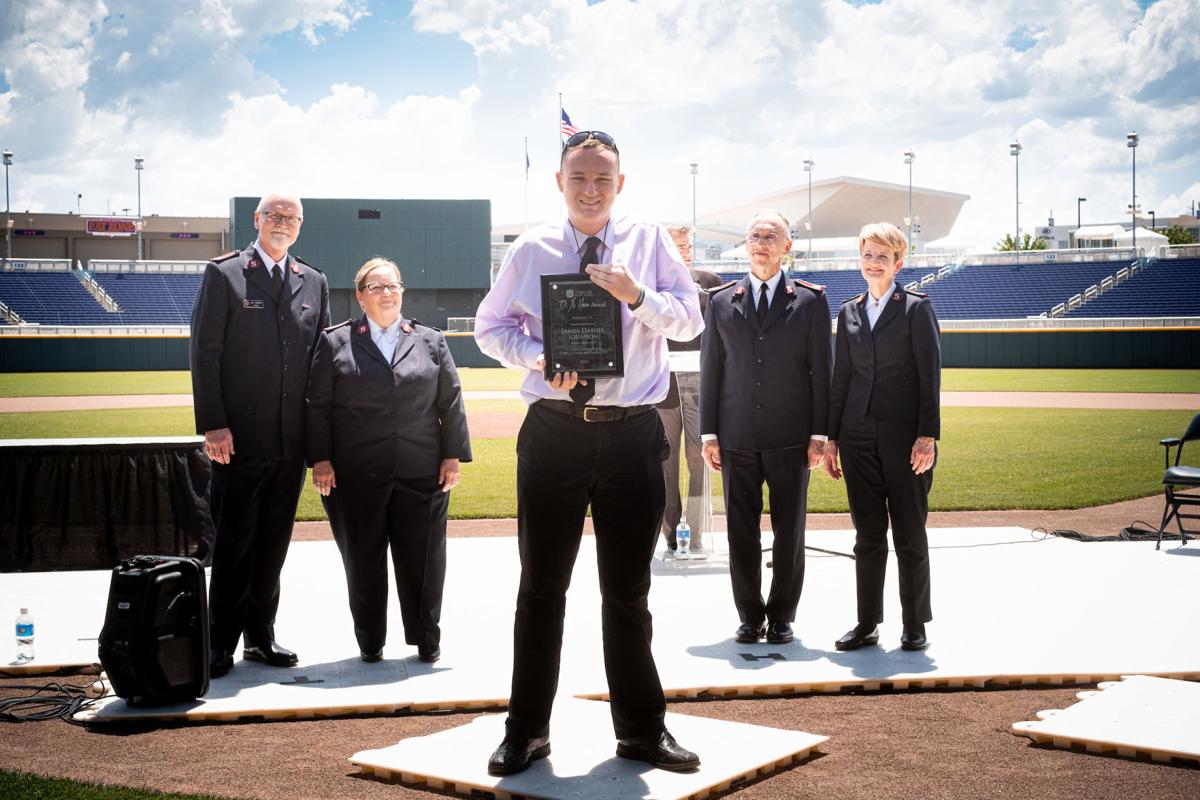 Although he was born with a number of challenging physical conditions — including deafness and a disability that impacted his ability to walk and required that he wear leg braces during his childhood — 2021 Gretna High School graduate James Daniel Johnson has not allowed these challenges to affect his attitude or his ability to achieve his goals.
He was recognized for his perseverance June 2 with the D.J.'s Hero Award, presented at The Salvation Army's D.J.'s Hero Awards Luncheon at TD Ameritrade Park in Omaha.
Johnson is the only deaf student-athlete in the state of Nebraska to play on the football, wrestling and rugby teams for all four years of high school.
His determination to become a proficient oral communicator as well as his overall perseverance and positive attitude resulted in his selection as a featured speaker at a recent all-school assembly to launch the Be Kind movement.
In addition to excelling in academics and athletics, Johnson has served as a dedicated volunteer at school, with his church and in his community.
"In my 41 years as an educator, James Johnson is one of the most compelling, motivational and inspiring students of my career," said retired Superintendent of Gretna Public Schools Kevin Riley. "There is no doubt in my mind that if you met James, you would agree with me."
Johnson plans to major in business administration at Gardner–Webb University in Boiling Springs, N.C.
The D.J.'s Hero Awards are underwritten by David and Peggy Sokol — in partnership with the Fred Hunzeker family and Terri and Jack Diesing — in memory of D.J. Sokol, who lost his battle with cancer in 1999 at age 18. The awards recognize Nebraska high school seniors who exemplify perseverance and selflessness and who are servant-leaders in their communities. The award includes a $10,000 scholarship.
A total of 172 D.J.'s Hero scholarships have been awarded to Nebraska students over the past 23 years, including 15 new scholarships in 2021.