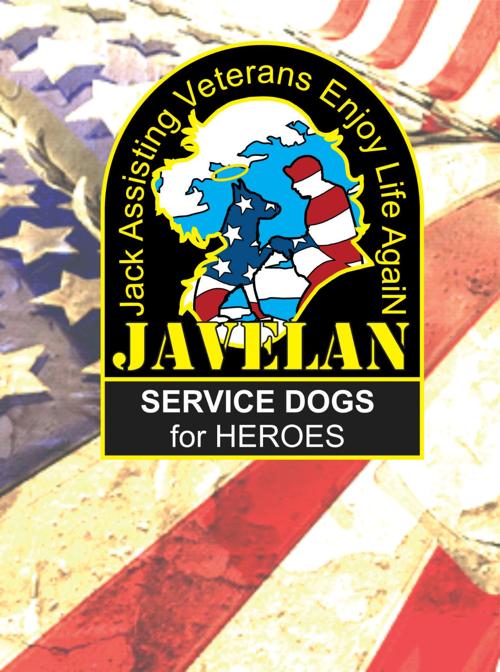 An upcoming cornhole tournament at Gretna American Legion Post 216 will pay tribute to a retired veteran's love of country, family and his four-legged friend.
The March 6 tournament will serve as a fundraiser for JAVELAN — a program that provides service dogs to former vets — in memory of the late Maj. Jeff Boyden, who spent many years in Gretna with his wife, Darlene.
"We just wanted to do something in his honor," said Amanda Simoneau, a longtime friend of the Boydens and organizer of the tournament. "He was very active in the community; the type of person who, in his name, would want something good to happen from it; a very compassionate person."
Originally, Simoneau and Amber Kracht — who stepped up big, working tirelessly to coordinate the benefit on their friend's behalf — planned to donate the funds collected to Darlene. Instead, she suggested doing something for another veteran.
"In my heart, I feel this is something he'd want to be remembered by, helping another veteran out with a service dog," Darlene said.
The fundraiser will benefit JAVELAN, whom the Boydens had worked with in the past. The program provides funding for service dogs for military veterans and retired first responders suffering from post-traumatic stress disorder, traumatic brain injury or other physical and emotional disabilities. JAVELAN partners these heroes with trainers and dogs to improve their quality of life.
"The more we spoke, I said I would rather it be for a veteran, for a service dog," Darlene said. "Jeff had an old English bulldog, Patton, and Patton was like his service dog.
"He suffered from PTSD and Patton was always able to somehow bring him out of it and calm him down."
Boyden was deployed three times in his 27 years of service, serving in the Army and Navy before the Army, again. A former post commander at American Legion Wicomico Post 64 in Maryland, Boyden also served as post commander at American Legion Millard Post 374. He and Darlene helped form the Legion Riders at the Millard Post.
Darlene said that Boyden was grateful for the life afforded to him by the service members who came before him, which is what pushed him to join the service and pay it forward.
Though never members of Gretna Legion Post 216, the Boydens spent countless hours at the post with friends, throwing bags.
"He loved his country, his family, children and grandchildren dearly," Darlene said. "He loved Harleys.
"He always took the time to talk to an older veteran if we were out somewhere. He always went out of his way to shake their hand and thank them for their service."
The couple moved away from Gretna two years ago for a job opportunity. Boyden died on Oct. 6, 2020.
The double elimination tournament will take place March 6 from 1 to 8 p.m. at Post 216, 11690 S. 216th St. Cost is $20 per team. Registration will be accepted through the day of, though registration by March 5 is preferred.
Aside from the competition, there will be food, raffles and a 50/50 drawing.
Those wishing to show up and support are encouraged to grab a meal and participate in the ongoing raffles. You do not need to be present to win.
Donations are needed and will be accepted through the day of the event. An EIN letter is available if donors want to write the donation off.
This is an age 21-plus event.
To register a team or to set up a donation, email majorb.fundraiser@yahoo.com. Checks should be made out to Javelan — write Jeff Boyden benefit in the subject line — and mailed to Amanda Simoneau at 128 Meadow Lane, Gretna NE 68028.