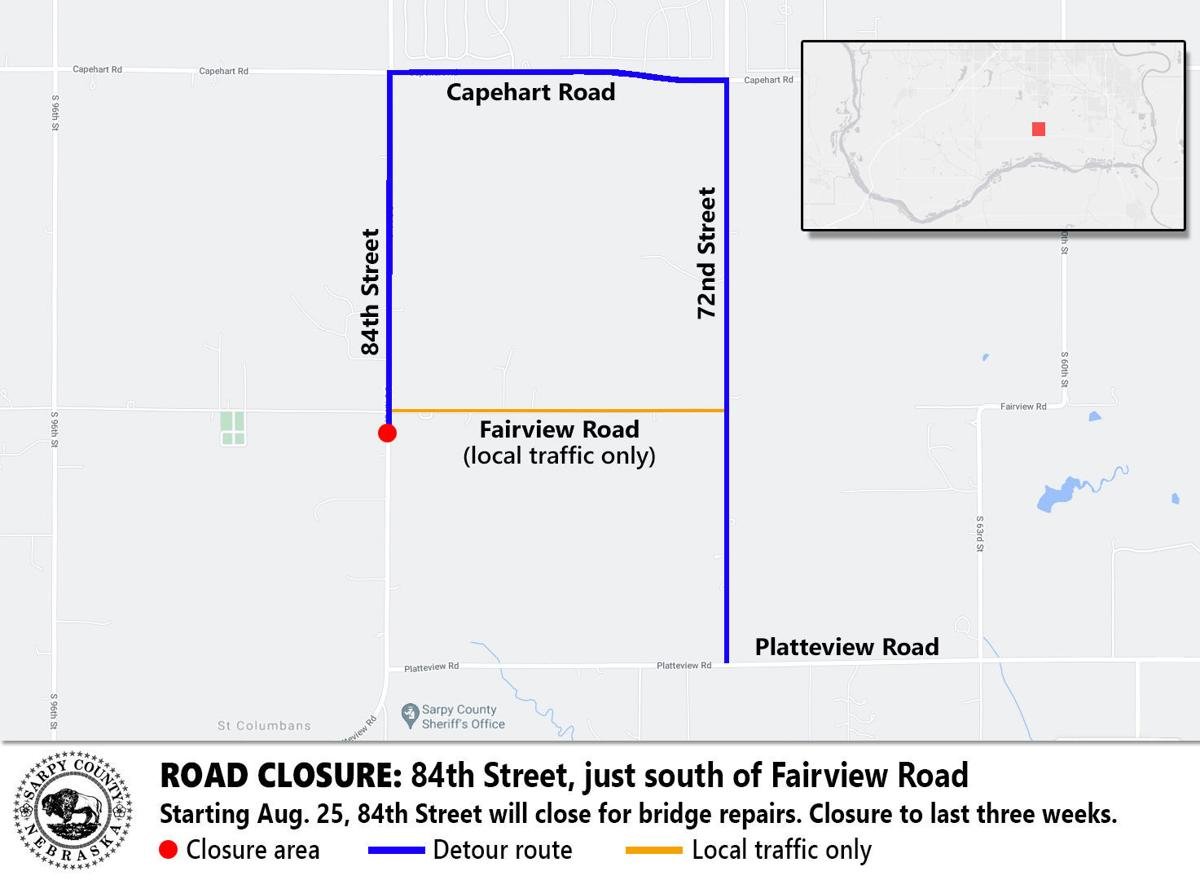 On Wednesday, Aug. 25, 84th Street will close just south of Fairview Road for bridge repairs.
The closure is expected to last for three weeks, according to a Sarpy County press release.
Drivers needing to go south on 84th Street should take Capehart Road east to 72nd Street, then south on 72nd Street to Platteview Road. Drivers who need to go north on 84th Street should take 72nd Street north to Capehart, then west on Capehart to 84th Street. Fairview Road should be used for local traffic only.
The St. Columbkille Sports Complex will be accessible throughout the project.
Use caution when driving in the area and follow all posted detour routes.