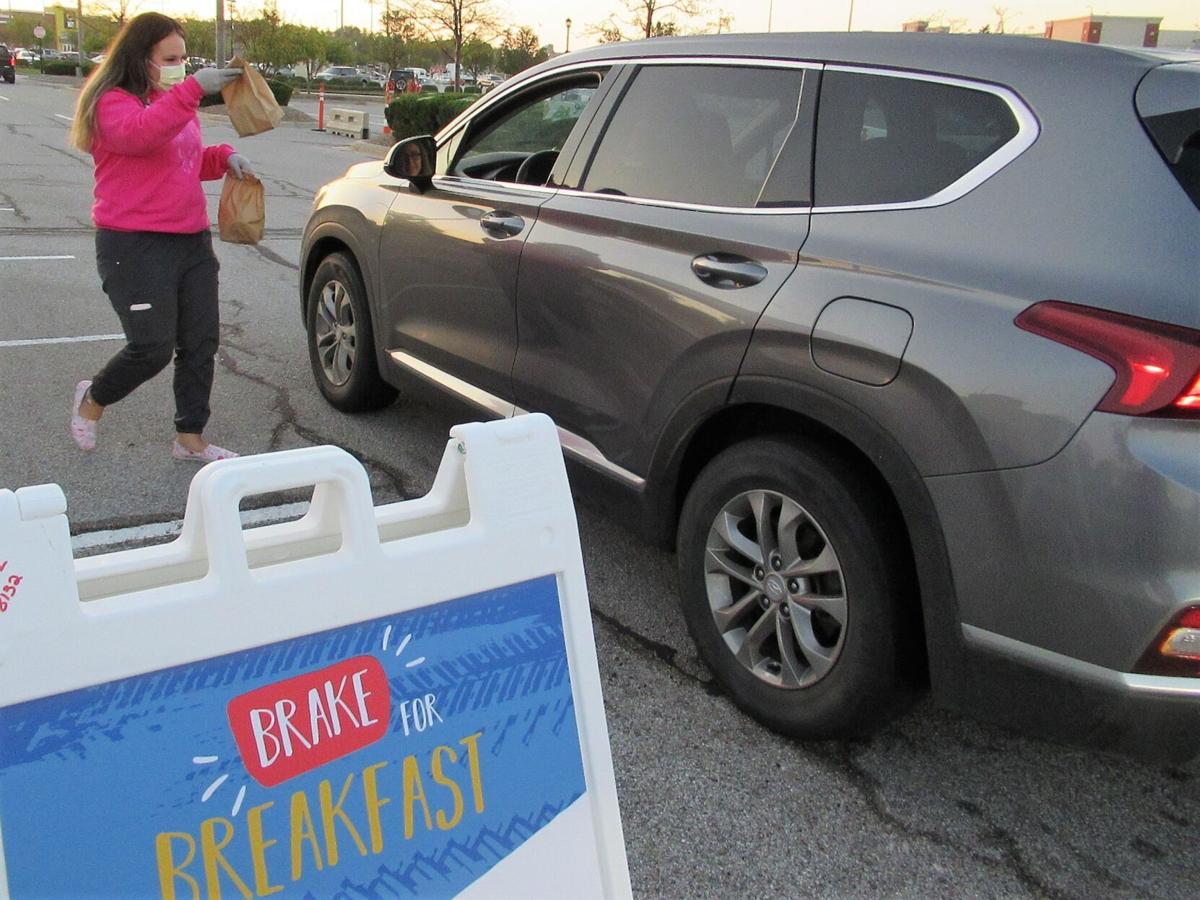 Volunteers from Nebraska Medicine served a free drive-thru breakfast to Papillion's early risers on Oct. 8 at the Shadow Lake Towne Center, reminding the public that October is Breast Cancer Awareness Month.
Last year, volunteers handed out more than 800 meals at three locations in the metro. By 8 a.m. Friday, more than 200 free breakfast sandwiches, fresh fruit and orange juice were distributed at Shadow Lake, along with breast health information packets.
"I do this to celebrate the lives we are saving and have saved," said Kimberley Martin, a Nebraska Medicine mammography technician who volunteered in the food tent.
The annual campaign raises awareness about the impact of breast cancer, and serves as a reminder for women to schedule their yearly mammogram. According to the National Breast Cancer Foundation, one in eight women will be diagnosed with breast cancer in their lifetime, and early detection is critical.
Despite decades of public awareness campaigns, Martin said some people do not understand the importance of an annual check-up.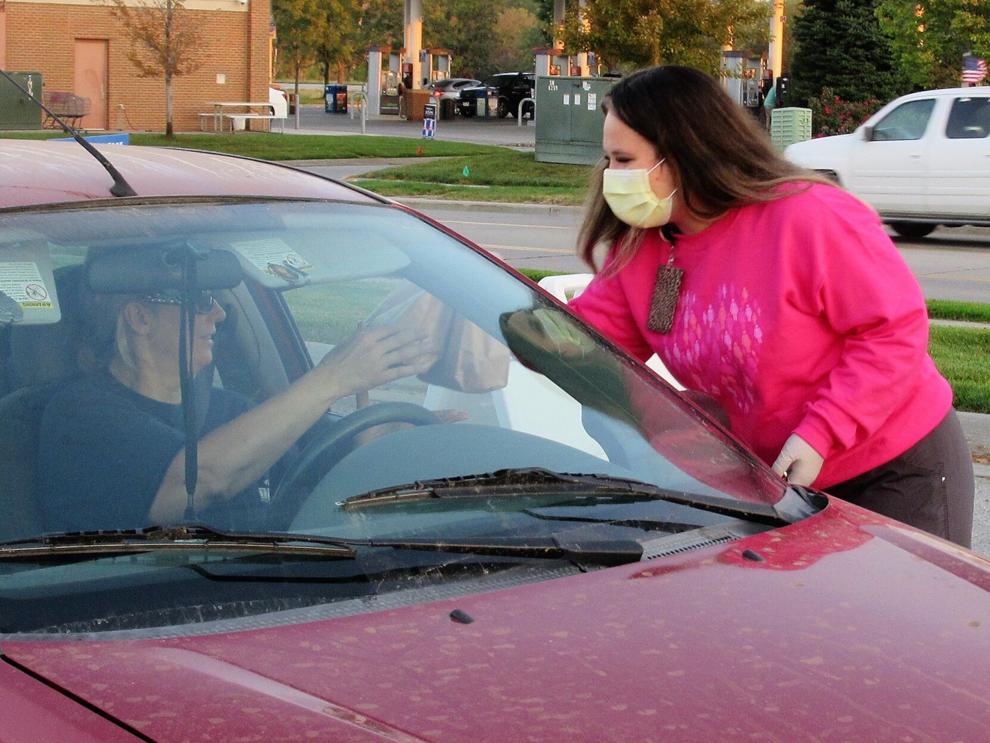 "They can be fearful because they don't understand how much we can help stop the cancer from getting much worse," she said. "We can stop it. We can fix it."
According to the American Cancer Society, when breast cancer is detected early, and is in the localized stage, the five-year relative survival rate is 99%. Early detection includes doing monthly breast self-exams, and scheduling regular clinical breast exams and mammograms.
Martin said the technology has come so far and so fast, the turn-around for results is very quick. In addition, screenings are usually covered for free under insurance or under a federally funded program called Every Woman Matters.
While several of the drivers in Shadow Lake's long line of vehicles were — to put it plain — guys getting a sandwich, Martin said she hoped they would be advocates for women to get exams. They should also remain vigilant themselves. Only one in a thousand men will ever be diagnosed with breast cancer, but they carry a higher mortality as they are less likely to assume a lump is breast cancer, causing a delay in seeking treatment.
Women can receive 3D mammograms at Village Pointe Health Center, Bellevue Medical Center or the Olson Center for Women's Health at Nebraska Medical Center, providing ease of access and convenience for women across the area. Health care providers recommend annual screenings beginning at age 40.
To schedule a 3D mammogram at one of three Nebraska Medicine locations, call 402-559-2500 or consult your physician.