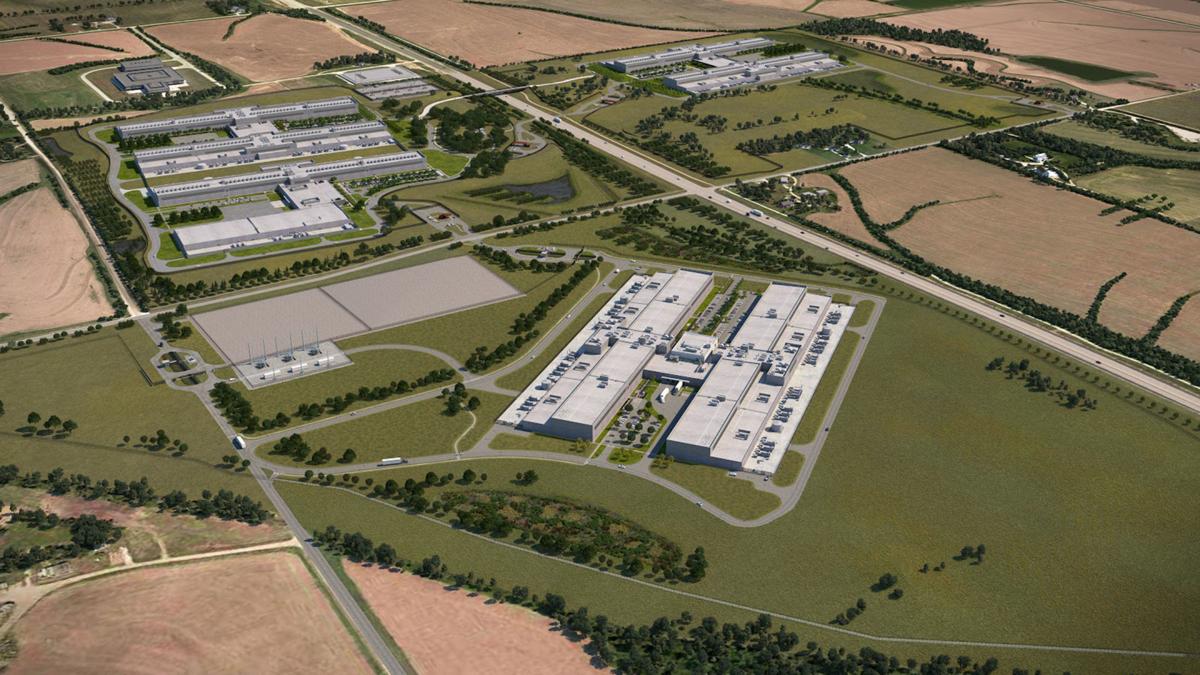 Facebook announced last week that it is further investing in the Sarpy County community by expanding its Papillion Data Center by an additional one million-square-feet.
The expansion involves more than 500 acres of land in Springfield to grow the Facebook Data Center's campus across Capehart Road to the south of the existing data center campus.
According to a press release from Facebook, this expansion will bring an additional $400 million in capital investment to Sarpy County, as well as 100 new operational jobs.
Facebook said it will maintain hundreds of construction workers on-site for years to come, the press release stated.
The Papillion Data Center Facebook page will also change its name to Sarpy Data Center to reflect the expansion.
Matt Sexton, community development regional manager at Facebook's Papillion Data Center said Facebook is no stranger to the Springfield area as the data center has worked with the Springfield Platteview Community School District through several grants and initiatives to enhance STEM education.
"Expanding into Springfield was a no brainer for us," he said. "They're an incredible community that's growing and it's really exciting to be there.
Facebook has also announced a partnership with the Arbor Day Foundation by providing a $100,000 grant in support of tree planting initiatives in Sarpy County in 2021.
To further emphasize its green vision, Facebook stated the data center will continue to be supported by 100% renewable energy.
This is made possible through the company's investment in wind energy, including the Rattlesnake Creek Wind Farm in Dixon, Nebraska, which operates on the same power grid.
Sexton said the renewable energy aspect is crucial in determining where the company wants to build its data centers in the first place.
"The entire company has set a really aggressive goal related to net zero by the end of 2030 but before that in 2017, they had made the goal to power all of their operations with a 100% renewable energy," he said.
Since opening its door in 2019, the data center has provided more than $2 million in grants and donations to the Sarpy County community.
In addition to environmental initiatives, job creation will be another positive effect of the expansion.
The data center acts as a "beehive of economic activity," Sexton said, with an opportunity to make an enormous economic impact on the area.
This latest expansion brings the social media giant's investment in Nebraska to nearly $1.5 billion and supports more than 300 total data center jobs.
At the peak of construction of the new expansion building, Facebook will have more than 2,000 construction workers on-site working the total 3.6 million square foot project.
On the east side of Highway 50, nearly one million square feet is currently under construction. Today's announcement will consist of 500 acres in Springfield on the west side of Highway 50, just south of the current site. This land was previously purchased in the event business needs would dictate additional growth and will add another nearly one million square feet
Upon completion, the total Sarpy Data Center will be eight buildings spanning 3.6 million square feet.
"It's pretty incredible to think that someone could have been involved on the construction side, when we broke ground in 2017, and have a job for six, seven, eight, nine years on the same project," Sexton said.
Sexton said the combination of access to renewable energy, reliable infrastructure, great workforce, and tremendous community partners all contributed to the decision to expand in Nebraska.
"We want folks to know, especially young students, that there's a place for you here and you can go to college, you can get educated, but you don't have to go to the coast to have a great job and a great life and a great cost of living and a place to raise your family," Sexton said.
Sexton said Sarpy County has felt like home to the data center.
"We're happy to be here, we're going to have hundreds of employees working here for decades to come and it's just a really exciting time for the company and for the community and for the state of Nebraska," Sexton said.