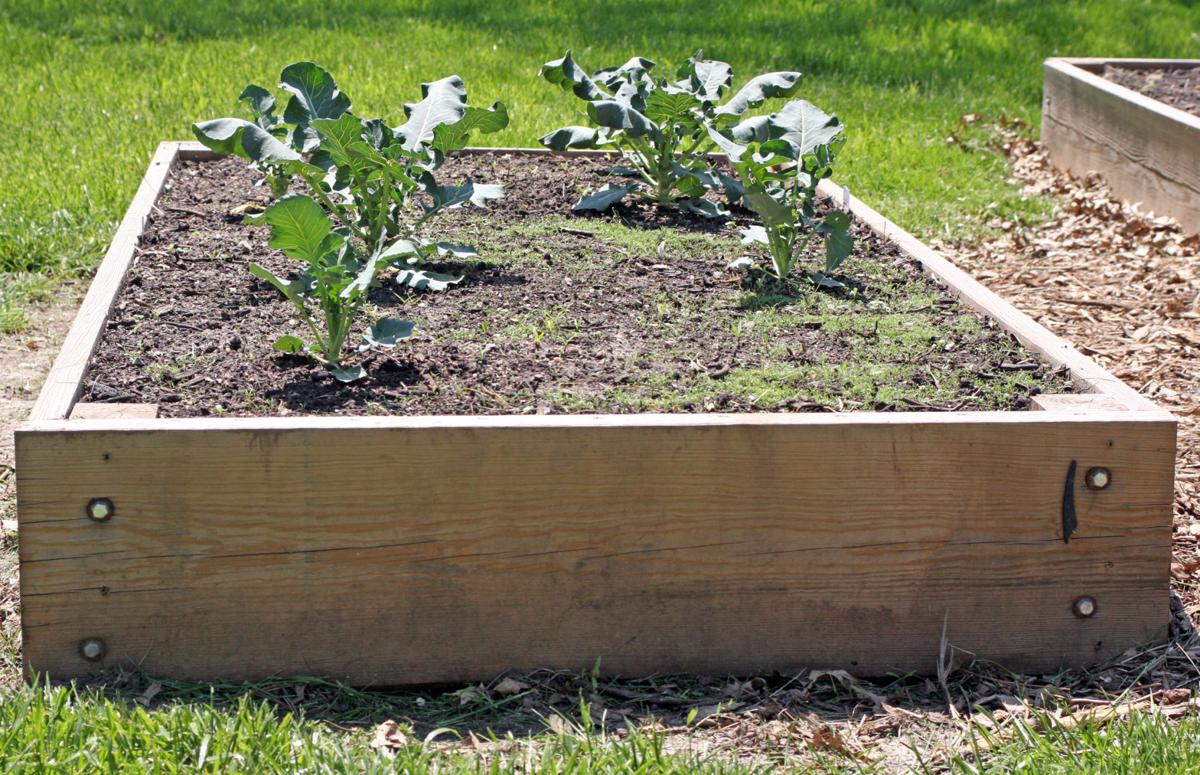 The City of La Vista Community Garden Program has open plots this season for La Vista residents.
The program gives residents the chance to enjoy nature, plant flowers, grow fruits and vegetables for food, and get exercise from gardening.
Carol Kolb is an experienced gardener who has used one of the La Vista garden plots for several years.
Kolb said she learned about the program through the La Vista Senior Center and around five years ago when there was an open spot. She decided to sign up for the program.
"What I like best is it is kind of on a hill on a nice sunny spot," Kolb said. "I have great big trees in my yard and it's not really suitable for gardening. It's too shady."
Kolb said she plan to plant mostly root crops but has also planted things such as carrots, butternut squash and cucumbers.
Karen Houser, an employee with the La Vista recreation department, is new to gardening and this will be her first year using one of the community plots.
"I'm going to do it with my grandson," she said. "He's eight years old, so he and I are going to start growing together and he can kind of learn it at the same time I am."
Houser said she used to garden as kid when she grew up on a farm.
Housers plans to grow carrots, peppers, beans and peas, among other crops.
Garden plots are available in the following parks:
Camenzind Park, 7120 Wood Lane Drive.
Hollis Park, 7521 Joseph Ave.
Jaycee Park, 7323 Harvest Hills Drive.
Garden plots are raised beds and measure 4-feet by 12-feet. A few smaller plots, 4-feet by 8-feet, are available at some locations. Gardening is permitted when the park is open, generally from dawn to dusk.
The following criteria establish eligibility for having a garden plot:
Gardeners must be a resident of La Vista. If a resident moves from the city, they forfeit their plot at the end of the growing season.
Gardeners must sign and return the rental contract with a $20 payment by Feb. 1. Typically the registration would end on Feb. 1, but this year the city had some open slot. As a result of this the community can register until all the slots are full.
Only one garden plot per household unless plots are still available by the end of the sign-up period.
Food grown in the rental garden plots is for personal consumption only.
Garden plots should be cleaned up by Nov. 15 with all dead plants and plant supports removed.
Garden plots are rented on an annual basis from Feb. 1 through Jan. 31.
Rental contracts are available online or by calling 402-331-3455. Contracts must be mailed or returned to the Community Center with the $20 payment by Feb. 1.
Gardeners in good standing will be given priority for renewals. At that time, a gardener may request a trade to a different plot, if any are available.
As a garden plot renter, the gardener and family members agree to abide by the rules and guidelines of the program.
For more information contact assistant recreation director David Karlson, at 402-331-3455.