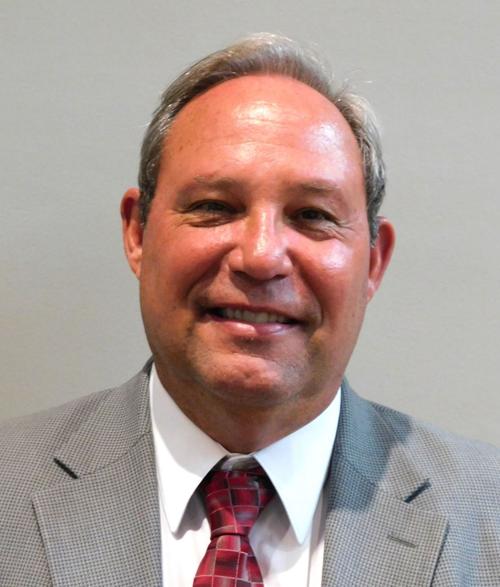 The Sarpy County Board of Commissioners appointed Ryan Mahr as the new head of the Sarpy County Corrections Department, during their weekly meeting last Tuesday.
Mahr was warden of the Community Corrections Center in Omaha, overseeing operations and programs that prepare inmates for release. He also served as warden of the Nebraska Correctional Youth Facility.
"The top two candidates were local grown talent. We felt like we couldn't go wrong," Sarpy County Board Chairman Don Kelly said.
In a written statement following the commissioners' unanimous vote, Kelly said Mahr "has the experience and expertise we need as we build and plan the operations for the new Sarpy County Correctional Center."
A 1992 graduate of Bellevue University, Mahr has a bachelor's degree in sociology. He served in the United States Marine Corps and United States Army Reserve; is a veteran of Operations Iraqi Freedom, Desert Storm and Desert Shield; and winner of the Bronze Star. He starts June 14.
In a press release, Mahr said he is "excited for the opportunity to join Sarpy County and to lead the transition to the new Correctional Center."
"Sarpy has a number of innovative programs under way, including a partnership with UNMC for a psychiatric fellowship and a dedicated behavioral health unit at the new facility, and I look forward to implementing those programs and others," Mahr said.
• After talks with the Omaha Public Power District and Black Hills Energy, the commissioners adopted an amendment to its zoning regulations. Deputy County Attorney Nicole Spitzenberger told the board the Utility-Scale Power Generation Facilities Regulations would deal with standard zoning issues (location, setbacks, landscaping, etc.) rather than regulations of the power companies themselves.
• Approved a Memorandum of Understanding with the City of Omaha, changing the tax levy for the Millard Suburban Fire District from 13.6 cents to 10.8 cents per hundred dollars of assessed valuation.