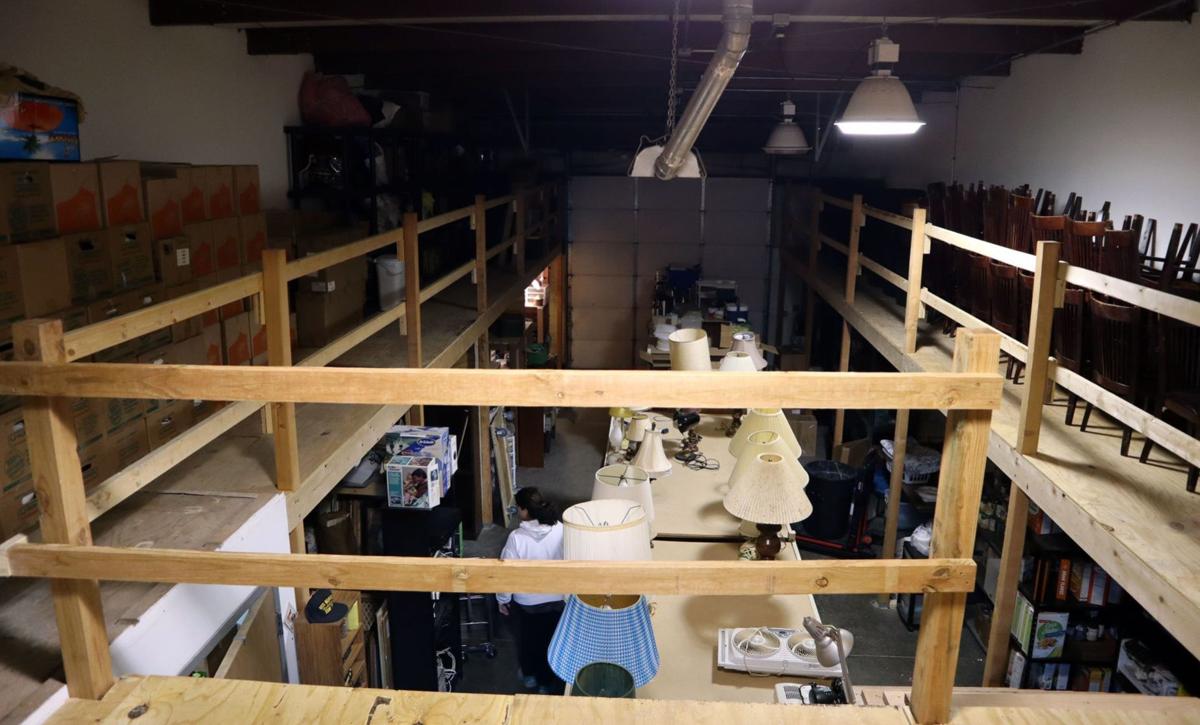 Moving Veterans Forward nearly doubled in building size over the last two months, and founder Ron Hernandez hopes to keep the growth going.
Located at 731 N. Frontier Road, MVF allows poverty-stricken veterans to pick out furniture and home items from its stockpile. Volunteers then move the furniture into homes. It was awarded the Sarpy County Chamber of Commerce's nonprofit of the year award in 2019.
With April 18 marking its 10-year anniversary, MVF is focused on expanding its physical space to better serve veterans.
Recent changes include adding an office space, as well as a second connecting room and mezzanine for additional storage.
With an extra 2,500 square feet of floor space, and an additional 800 square feet from the mezzanine, Hernandez said they're now able to store all items in one location. It's easier to keep track of what they have, he said, when it's not spread throughout storage units in the area.
"Everything is here, all in one location," Hernandez said. "It's more efficient."
Hernandez said the new office allows MVF to provide other services more easily, including offering a professional space for the Nebraska Department of Labor to conduct interviews with the veterans during its weekly visits.
There is also more room for MVF's volunteers to chat with and provide emotional support to other veterans, as nearly all are Peer Support certified.
Veterans can use the two office computers to fill out applications, order prescriptions, appeal disability and more.
These expansions have made everyday operations a little bit easier, Hernandez said, but he doesn't want to stop there. He plans to convert the office space into a classroom to hold veteran support groups and classes on topics like PTSD and anger management. It would double as a media center.
The office would be put on a new second level. Hernandez said it is most cost effective to utilize the building's dead space by expanding vertically.
Hernandez said he's making sure not to take on too large of a project.
"You get too big, get too crazy, and then it gets to be about too much about the money," Hernandez said. "We run pretty tight as it is right now."
He said MVF will start holding fundraisers in April. In the meantime, architects will design a rendering of the expansions for MVF to show the community.
Hernandez plans to have the rest of the expansions built by April 2021.