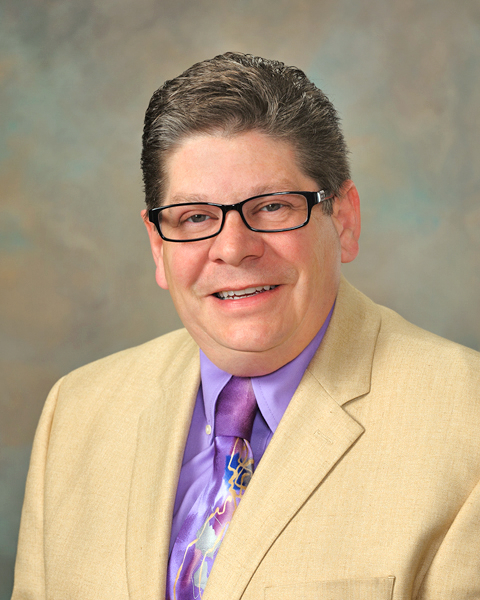 After 30 years in dramatic education, Jeff Nienhueser knows how to make an entrance.
Last month, the director of Papillion-La Vista South High School's theater department did so into the Educational Theatre Association's Hall of Fame during the organization's annual meeting in Minneapolis.
"I was very pleased," Nienhueser said. "It's a great honor and it's always nice to be honored by your peers."
The Educational Theatre Association is the umbrella organization over a number of scholastic theater groups, including the International Thespian Society which recognizes high school actors, directors, crew and other students involved in drama.
Hall of Fame inductees must have at least 20 years of experience in teaching drama and be nominated by a peer in the organization.
Nienhueser was nominated for the award by a colleague and another Hall of Famer, Bob Henrichs, director of the drama department at Lincoln Southwest High School.
The nomination process also involves collecting letters from students and colleagues in support of the nomination.
A committee of the Educational Theatre Association Hall of Fame then meets to make final selections, with only five or fewer nominees taken in each year's Hall of Fame class.
Selections are based on professional achievement, education, continuing education, community service and commitment to theater and theater education and past work with the International Thespian Society and Educational Theatre Association.
Nienhueser had been nominated for an earlier Hall of Fame class, but was not selected.
"Just like the NFL," he joked. "I made it on the second ballot."
Nienhueser began his career in McCook, Neb., where he oversaw speech and theater programs at the high school and middle school there. He then moved east to take the reins of the drama department at Papillion-La Vista High School.
With the opening of Papillion-La Vista South in 2003, Nienhueser shifted to the new school and opened its Titan Theatre and has been there ever since.
He said what success he's had as a teacher and director has flowed from the talent he's seen and the support of an arts-oriented school district like Papillion-La Vista.
"I'm very proud of the kids I've had in the past," Nienhueser said. "I have many, many former students making a living in theater.
"This district has been extremely supportive of theater, especially at the secondary level and we've been very fortunate as a theater department to have that support. While lots of other districts are looking at ways of cutting the arts, we've gone out of our way to make sure that it's still a vital part of the curriculum."