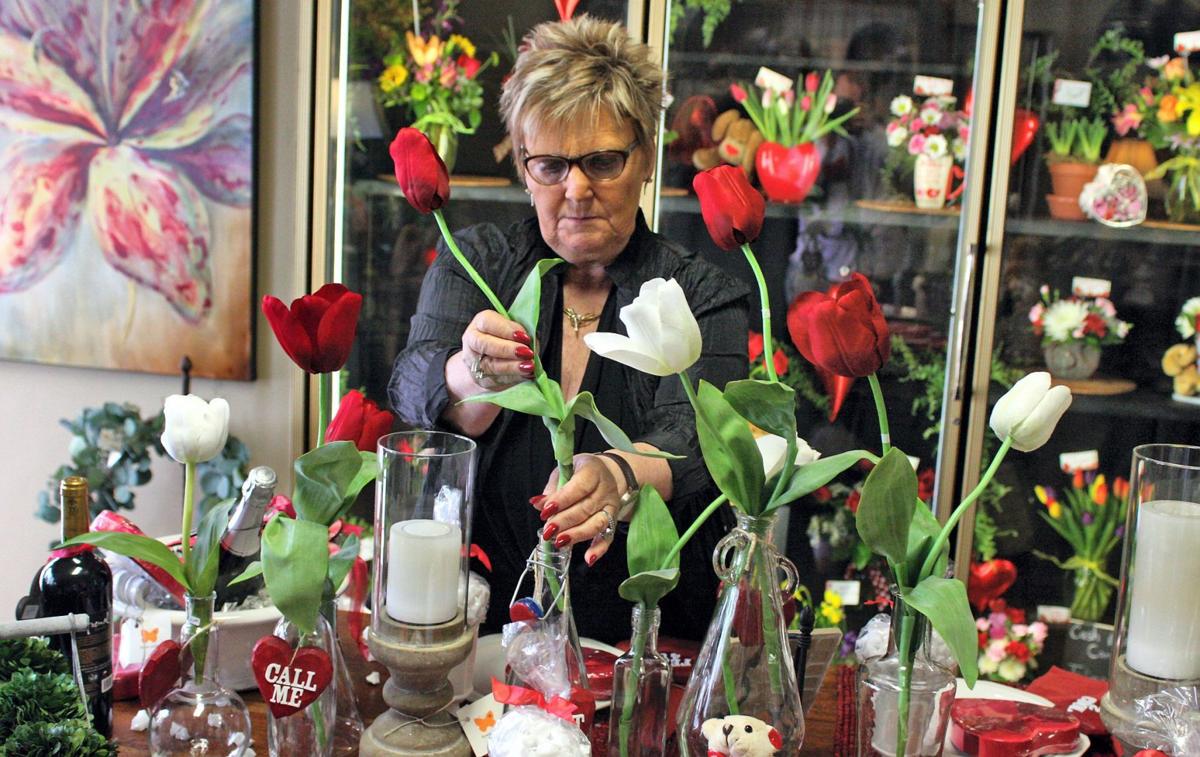 Mary Beth Harrold didn't come to Papillion with much to her name, but her devotion to the community was priceless.
A longtime business owner and community leader who served on multiple boards, including for the Papillion Community Foundation and Midlands Community Foundation, Harrold died Tuesday after a two-year struggle against cancer. She was 71.
Born Christmas Day, 1948 in Fairbury, Neb., Harrold moved to Papillion after she graduated high school and married her high school sweetheart, Jim, in 1967.
Papillion became her home, and Harrold devoted the rest of her life to her family and the community.
"She was involved in basically any organization she could get her hands on," said Stephanie Crandall, Harrold's daughter.
Crandall described her mother as a loving, hard-working and fiercely protective person who instilled good values in her children and grandchildren, whom she adored.
Harrold's love and devotion to the community was illustrated in the amount of time she spent running her business, Papillion Flower Patch, which she opened in 1976, and to organizing events like Papillion Days and other community staples.
"Nothing was ever given to her, and when you work hard for it you appreciate it more," Crandall said.
"She was probably the most determined person I've ever met. You didn't want to tell her she couldn't do something."
During Papillion Days, the Harrold family basically lived at City Park from early Thursday morning until late Sunday night, Crandall said.
"It was a community event and she was a community person," she said.
Crandall also spent a lot of time at her mother's flower shop, which she now runs. Crandall said her mother was happy to have been able to live past Valentine's Day, the biggest day of the year for most florists.
"It's big shoes to fill and as we were going through this process she kept telling me, 'You're ready,'" Crandall said.
Bernie Roshone-Pacha, who served with Harrold on multiple boards of community organizations, said she was devastated to hear about the death of her "longest and dearest friend."
"Papillion lost an icon, somebody that was so genuine and loving and caring about everybody," she said.
Last year, Harrold and Roshone-Pacha received the Papillion Community Foundation's Community Champion award together during Papillion Days, which "meant the world" to Roshone-Pacha because they had worked for so long and so closely together serving the community.
"She was so generous with her time and her money," Roshone-Pacha said. "She believed in Papillion."
Roshone-Pacha described Harrold as the kind of person whose family meant the world to her, and said Harrold attended any and all community events because she loved Papillion.
"If something was going on she was there," she said.
Visitation will be at 5 p.m. Friday at Kahler-Dolce Mortuary, 441 N. Washington St., and funeral services are Saturday at 10 a.m. at Trinity Lutheran Church's Family Life Center, 520 W. Lincoln St.
Harrold is survived by her husband, Jim; daughters and sons-in-law Kim and Marc Vieth, Stephanie and Kent Crandall; grandchildren Brady Vieth and Bailey Vieth, Taylor Crandall and Connor Crandall; mother, Ruby Peppie-Hinrichs; sister, Jackie Mach; brother and sister-in-law, Gary and Carol Peppie; nieces, nephews, other relatives and many friends.