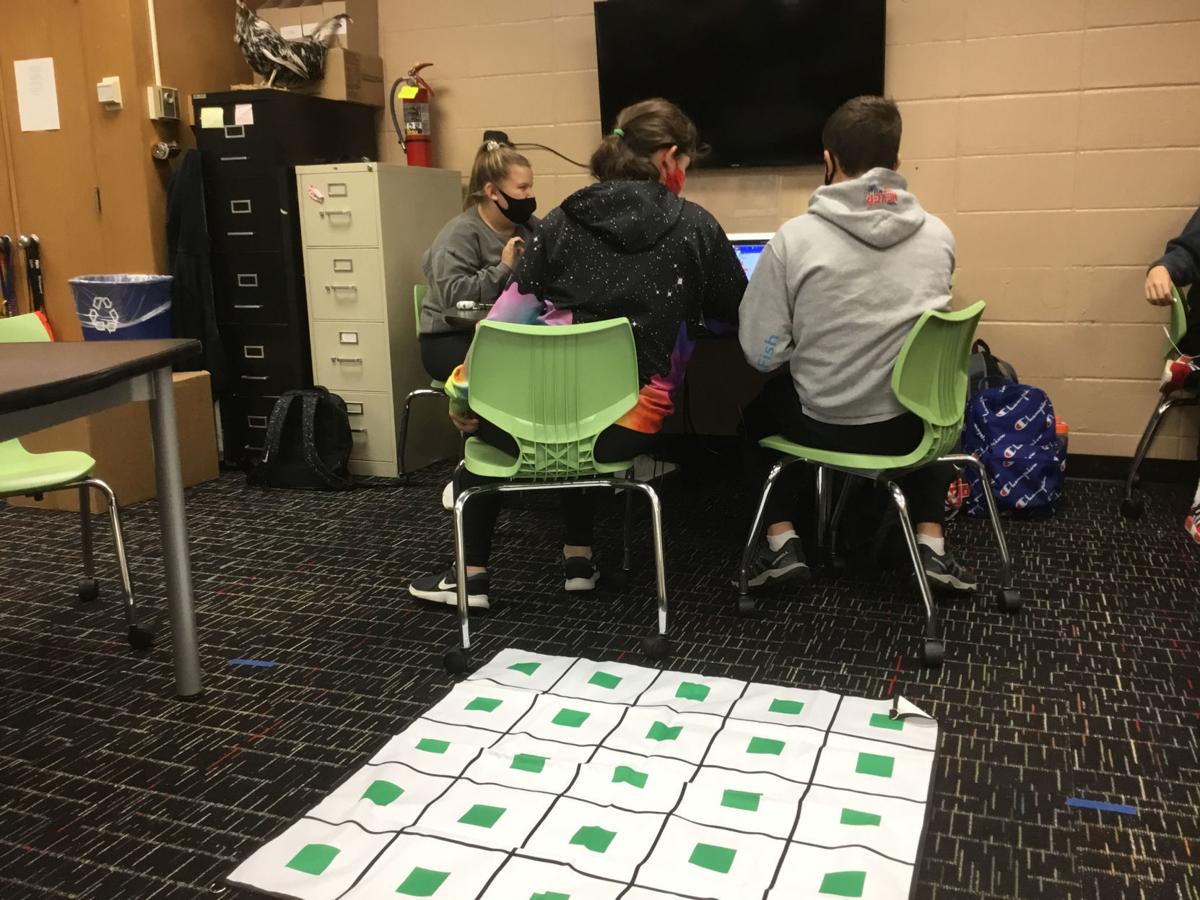 Google donated $100,000 last year to Springfield Platteview Community Schools in the form of a grant. Since then, the district has used the money to expand its curriculum.
SPCS has been able to upgrade two computer sciences classes and add a course for cybersecurity.
Rafe Davenport, a senior at Platteview High School, said he is getting invaluable experience in the technology field in the courses the Google donation made possible.
"I'm learning a lot of technical jargon, which I really enjoy a lot of computer science stuff since I plan to major in that field," Davenport said, "It's really beneficial to really understand what they go through day by day and is definitely a lot cheaper than what I'd be doing in college."
He said the cybersecurity courses help him learn how to protect servers, websites and his family from cyber-attacks.
Heidi Zierott, learning director for SCPCS, saidfunds like the Google donation are used to make complete pathways in the district.
"There's two different kinds of pathways, there's one that's observed through the Department of Education and then one's observed locally and so we want to just make sure that we have an intro and intermediate and a capstone course and all those areas," Zierott said.
She said the district is always trying to find the right balance of opportunities for student interest when it comes to evaluating what programs need grant money.
"If we have students who are going to go the four-year route, that's great. If we have students who are doing the two year route, that's great, but we have students who are thinking that they're going to go to the workforce right after high school," Zierott said. "We want to celebrate that as well."
Zierott said students' interest is going to be the driving force for any addition of coursework or change of coursework.
The Google grant has certainly helped upgrade the current curriculum, but Zierott said the grant will go much further than just the current courses.
"We were able to add these courses, but we have ensured that we will have enough money to be able to pay for our subscription to Project Lead the Way for the next three years and add a few more courses," Zierott said.
Project Lead the Way is an American nonprofit organization that develops STEM curricula for use by U.S. elementary, middle and high schools.
Be the first to know
Get local news delivered to your inbox!