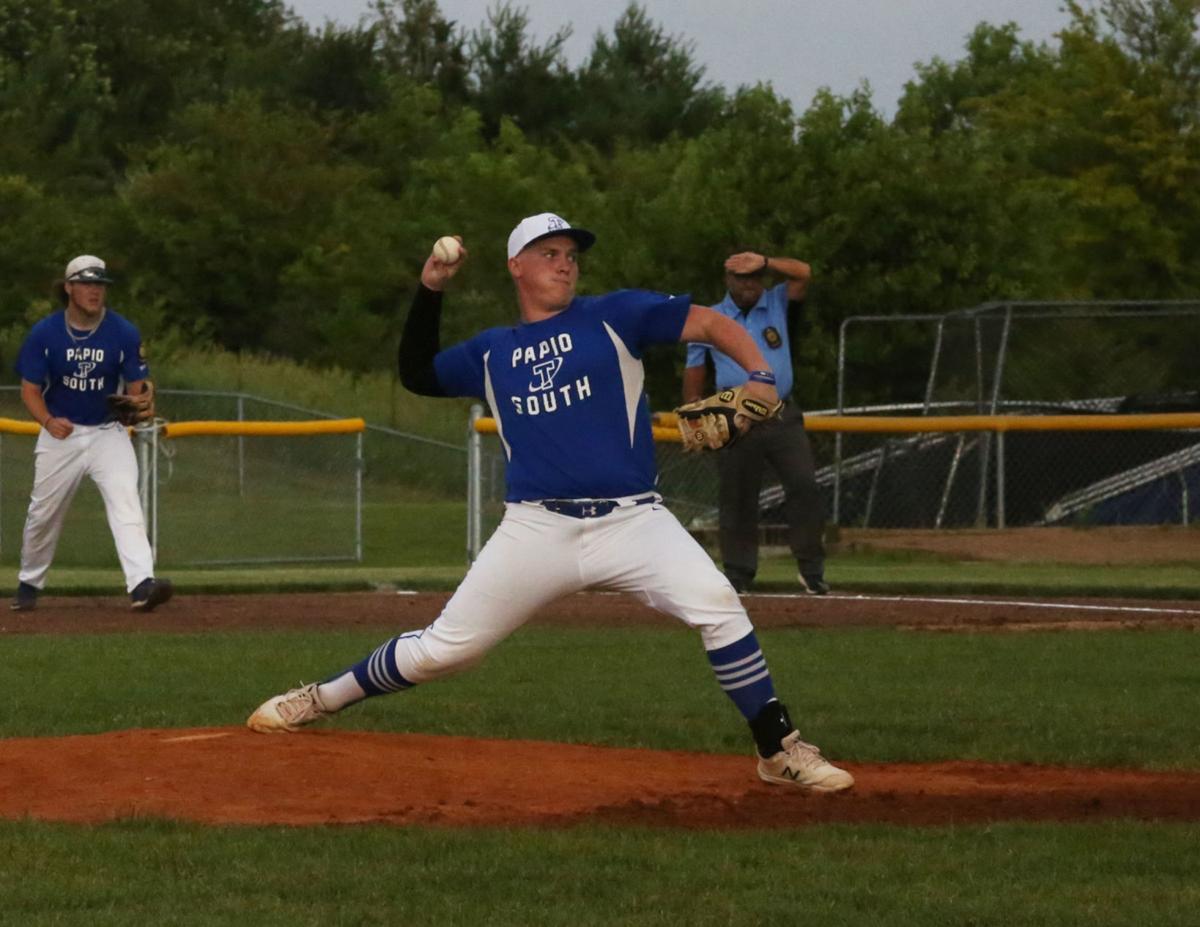 After dropping a game to Millard South July 7, the Papillion-La Vista South Titans baseball team hit the road for a successful tournament in Minnesota over the weekend of July 9.
The Titans dropped a game to the defending spring state champions Millard South by a score of 9-7 on July 7. Despite out hitting the Patriots 13 to 10, Papillion-La Vista South came up short after Millard South put up two runs in the bottom of the sixth for the win.
Following the mid-week loss, Papillion-La Vista South headed north for the state of 10,000 lakes, competing in a Minnesota tournament featuring teams from across the Midwest. Their first contest against a Fargo, North Dakota, team ended in a 7-4 loss, but the Titans were able to bounce back in a big way for the rest of the weekend.
Game two of the tournament took place directly after the first loss on Saturday. Papillion-La Vista South squared off with LeSueur-Henderson of Minnesota and claimed a 6-2 victory behind senior Jackson Trout's three RBI. Cole Drumheller was on the mound for all seven innings and recorded six strikeouts while giving up zero earned runs on only three hits.
The Titans then had another doubleheader on Sunday afternoon, beginning with a game against Mankato Minnesota American at 11:30 a.m. Papillion-La Vista South drew first blood with five runs in the first two innings and never looked back as they waltzed away with an 11-2 win.
Now on a two-game heater, the Titans faced the Hopkins Post 320 Flyers team in what was a low-scoring affair. Brayden Curtis pitched a seven-inning, complete game with seven strikeouts as the Titans captured a 2-1 win for their third in a row.
Papillion-La Vista South has seemingly hit their stride following the Fourth of July weekend.
Now winners of three in a row, the Titans will return to Omaha following the finish of their road trip tournament in hopes to finish strong prior to the upcoming state legion tournament.