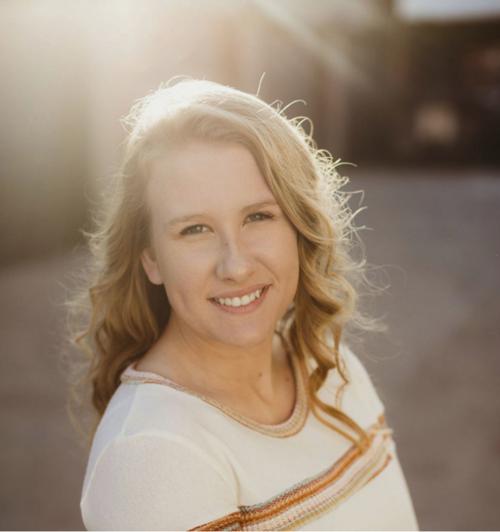 In what seemed like the blink of an eye, I lost my senior tennis season and my final prom. I left school that Friday ready for the weekend, and it never crossed my mind that I had seen some of my classmates for the last time.
I thought I had so much more time. I've been holding onto a little hope that somehow school will return to normal, but it's official.
The Class of 2020 experienced so many of our "lasts'' unknowingly. It makes me sad to think of losing all the events I looked forward to, but I've learned so much from this crazy period of time. There's so much to appreciate about living through the unpredictable.
I've recently chosen to shift my mindset from one of remorse for lost moments to appreciating the memories I would have never expected to make.
I've spent hours on FaceTime with my close friends. We don't have our sports seasons, so we learned to workout at home online with our teammates.
I've gotten the opportunity to connect with my incoming freshman class through Zoom and group chats and grab shakes with my friends from the safety of our cars. I've even started writing letters — something I hadn't done in so long.
Even when it seems like everything around me is changing, maintaining these connections with my friends has made life feel a little more normal.
I've spent a lot of my time working at Hy-Vee, where I've seen so many high school students putting in extra hours to ensure that local families can safely come buy the food they need. We have had to make a lot of changes, like wearing masks, putting up protective barriers at the checkouts and making sure everyone keeps their distance from each other, but it's all to make sure everyone in our community stays safe and healthy.
With two siblings and a Ralston teacher for a parent, I've witnessed online learning from kindergarten to 12th grade. Teachers have been vigilant in pushing their students to continue to learn and grow, while simultaneously adapting to a brand new way of teaching. Rather than push back against these rapid changes, Ralston teachers have embraced them with grace.
Quarantine has given me a lot of time to reminisce on my time at RHS. If I could go back to my first day of freshman year, I wouldn't change a thing. Every Friday night spent under stadium lights, all of the early morning swim practices, every time I stayed up late cramming for a math test, each homecoming dance and school play was perfect in it's own way.
These last four years have changed our class beyond my wildest dreams, and all for the better. We may not get to experience the typical senior traditions, but that's the silver lining of it all, every time we adapt and overcome the curve balls this year has thrown us, we go down in history. To my fellow seniors: We're in this together.
—Noelle Philippi is a staff member of her school yearbook and a senior at Ralston High School.
Correction: This column incorrectly identified where Philippi was a staff member. She is a editor of the yearbook.
Be the first to know
Get local news delivered to your inbox!