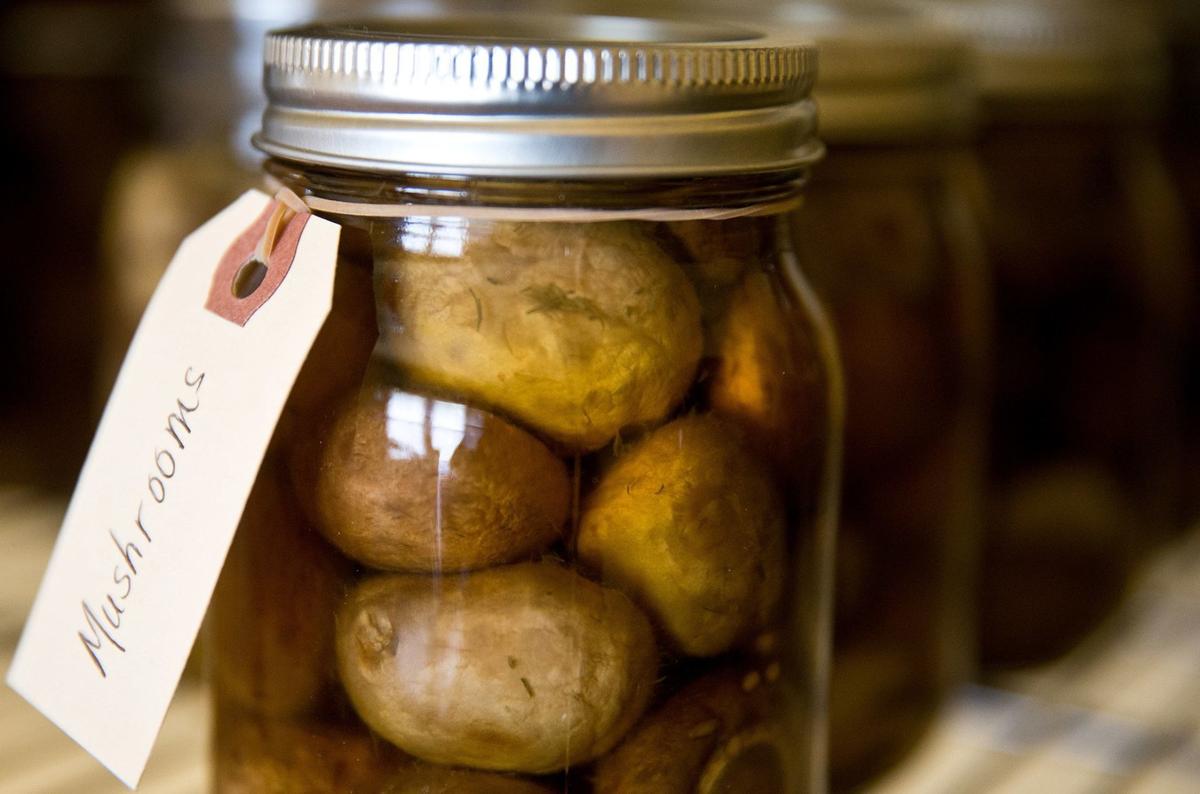 With temperatures rising and crops being harvested, farmers and home gardeners alike are looking for ways to make their food last them a little while longer.
Home canning is one of the methods people have used for ages and can be an inexpensive preservation method.
However, Nebraska Extension Office educator Cindy Brison said home canning can be expensive depending on the food being preserved.
She said if it's something like tomatoes or jelly being canned then the process can be completed with a jar, rings, lids and a hot water bath.
Produce such as green beans will need a pressure canner and in turn, can be more expensive.
She said home canning has seen a resurgance in popularity in the past couple of years.
"Right now it's really hot," Brison said.
"You know, people have problems finding things on shelves one week or they have some problems getting a product they want."
She said the interest in home canning is there because people want to preserve their foods for this fall in case they are once again stuck at home due to COVID-19.
"They won't have to worry about getting canned vegetables or frozen vegetables from the grocery store," Brison said.
She said people are growing gardens and they are going to want to put it up.
"They have something in their freezer and a jar on the shelf so they can get to it later," Brison said.
She said vegetables are the most popular thing people can at home.
Brison urges those thinking of trying their hand at home canning to only use safe lab tested recipes rather than using the generations-old family recipe.
She recommends home canners to reference National Center for Home Food Preservation's website, nchfp.uga.edu and freshpreserving.com to see safe recipes to use when canning.
Brison said there are several salsa recipes that are safe to preserve in a can and uses the hot water bath method.
The hot water bath method involves a big soup pot with hot water that the jars are in for a period of time.
The jars then get to a certain temperature and the air is blown out of them.
"If you're going to can things like green beans, you're going to need a pressure canner," Brison said.
A pressure canner reaches higher temperatures than boiling water and food is usually left longer than a hot water bath.
"It is important that vegetables like green beans get to a higher temperature for a longer period of time to kill any potential for bacteria or botulism or anything like that," Brison said.
She said a lot of the bacteria that people find in canned food cannot be seen or smelled.
Some signs that can-preserved foods are no longer safe: the seal will not open correctly, there might be bacterial or mold growth on the top of the can, when opening the can there might be a spray coming out or there might be some visible bulging at the top of the can.
Brison said if canned correctly, the best practice would be to eat the contents of the can within a year — 10-year-old jar of peppers in the pantry is not safe to eat.
She said after a year the contents will have likely lost all their nutritional value and taste.
Brison said there is a big increase in home canning in June that lasts until around October, when the last of the garden produce is coming out.
During the holiday season there is another increase of home canning due to people canning jams and jellies to give out as gifts.
For more information on home canning, Brison can be reached at cbrison1@unl.com or at 402-444-7804.
Be the first to know
Get local news delivered to your inbox!