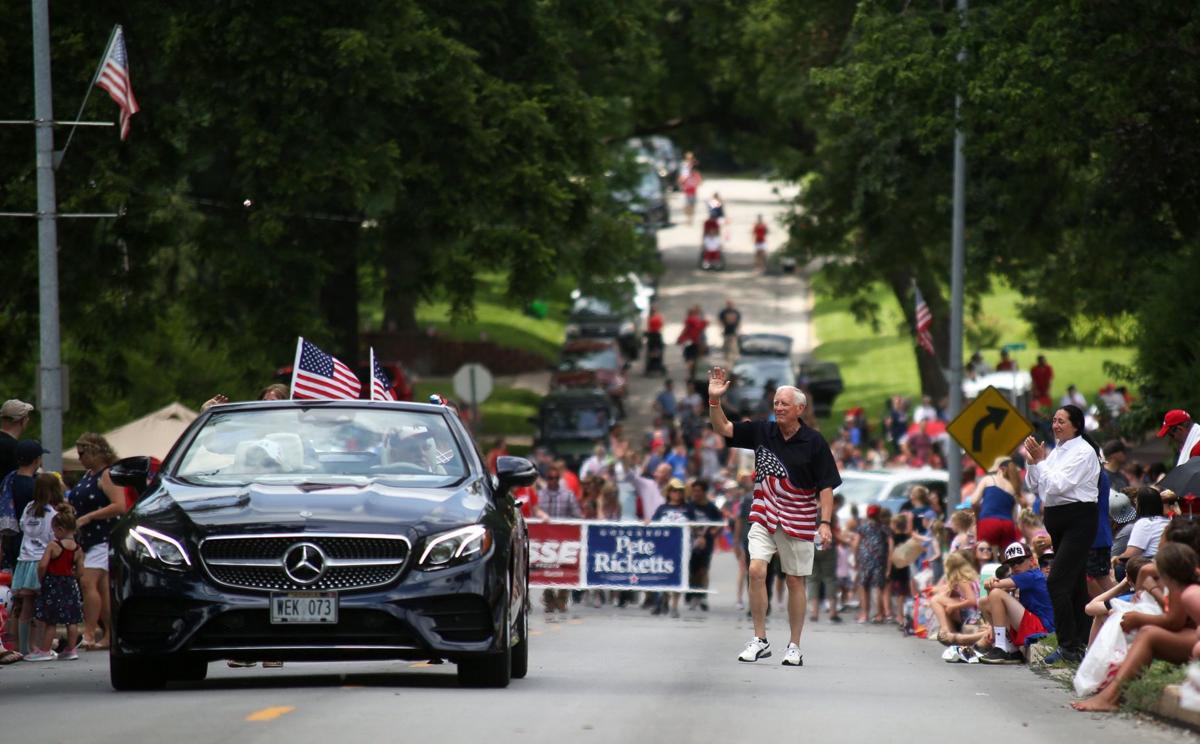 Though floats won't make their way down the Main Street this Fourth of July, Ralston officials are still trying to make Independence Day memorable for the community.
Last month, the city canceled its 60th annual Ralston Independence Day Parade due to the COVID-19 pandemic. Instead, the city and Ralston Area Chamber of Commerce are hosting the Independence Day Home & Business Decorating Contest.
The contest invites Ralston residents and business owners to show their patriotism by decorating their homes and businesses.
Amy Roeder, president of the Ralston Area Chamber of Commerce, said the contest is intended to raise the community's spirits amid the parade cancellation.
"What we are trying to do is create the atmosphere in Ralston that we get from the parade so people feel that independence feeling that celebrates our city and our great country," Roeder said. "We're hoping we can bring that, even though it's not a parade."
Participating addresses will be posted online so the community can drive by and see each one, Roeder said.
Winners in each category will receive $200. Categories for home decorations include  most creative, most patriotic and sponsor's choice and the business category is most attractive.
There is also a grand marshal's choice award that can go to either a home or business. Winners will be announced on the chamber's Facebook page Saturday .
"The chamber and the city, we all work really closely on the event. Hopefully the people in the community realize that we're reaching out hoping to keep that spirit alive," Roeder said. "It's really hard for all of us not to be planning such a great celebration so it means a lot to us for people to take part in it and just kind of take the little bits of where we are right now and try to make it the best we can."
Roeder said though it's disappointing not to celebrate the 60th anniversary of the city's holiday festivities, safety is the city's and chamber's first priority and next year will be a celebration to remember.
"We're hoping to bring that excitement to next year's event," she said. "It'll be double as exciting of an Independence Day."
To commemorate this year, the chamber is selling "Ralston Strong" shirts on its website ralstonareachamber.org.
The chamber is also encouraging the community to send in their Ralston Independence Day Parade photos for a video that will be posted on the chamber's website and Facebook page.
Those interested in having their photo in the video can submit it to aroeder@cityofralston.com or stop in the office by Thursday .
During this difficult time, Roeder encourages people to stay strong and positive.
"Take a minute and realize where we are in society and just make the best of every day. Love your neighbors, your family and your community as much as possible," she said. "Where we are today isn't always where we will be."
Be the first to know
Get local news delivered to your inbox!