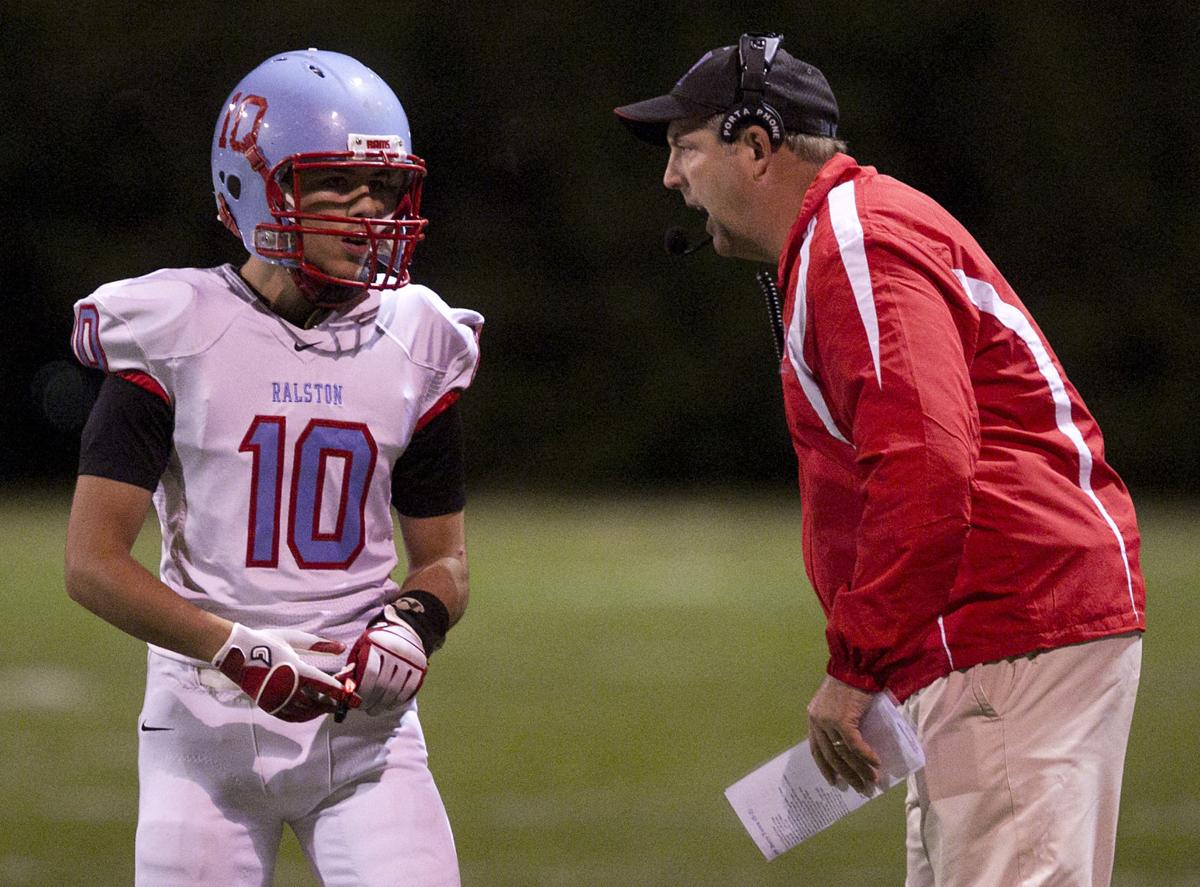 Tyler Zahn is no stranger to Ralston High School football.
He was the head coach for RHS from 1997 to 2013, where he helped lead the Rams to 14 Nebraska state playoff appearances and racked up 94 career victories.
Coach Zahn has been teaching in Ralston Public Schools for 28 years. He has also served as an assistant boys basketball coach, head boys track and field coach and assistant baseball coach.
In 2014 Zahn, stepped down as head coach of Ralston so that he could coach his sons in Louisville.
Now, Zahn has been named once again the head coach of Ralston football.
"Ralston has been my home and I am glad to be back at the helm," Zahn said.
He said while he does not regret the time he spent in Louisville coaching his sons, he does admit he had been paying attention to Ralston the whole time.
"I'd be on the sideline here at Ralston, wondering how they were doing and I knew that wasn't going to work for very long," Zahn said.
Zahn said football has always been a passion of his.
"When I was head football (coach) at Ralston the first time around, we had a decent amount of success and I always appreciated when kids would give their best effort and working together as a whole unit together for one common goal," Zahn said.
He said there is some unfinished business with the Ralston football program.
"I think we can be good again, it's going to take work, but that's all part of it," Zahn said. "There'll be the process and watching the kids be successful and helping them grow as young men being better family members, better people."
Zahn said he is a proponent of students being involved in multiple sports.
"I think the more opportunities and more exposure you have of staying modest, you know, some sports, you might not be the star at, you have to play more of a role and certainly that pertains to life down the road as well," Zahn said.
He said being a multi-sport athlete can have several benefits for a student.
"I think a lot of single sport athletes tend to have a certain degree of burnout from playing that sport year round and I think injury is also something that's a little more prevalent if you are a one sport and not a multi-sport athlete," Zahn said.
Zahn said he is thankful for the work Jason Fink has put into the program while he was coaching in other districts.
Mike Smith, RHS assistant principal and activities director, said he also wanted to thank Coach Jason Fink for his efforts.
"I think Jason Fink did a great job with the program and he's put a lot of time and effort into it," Smith said.