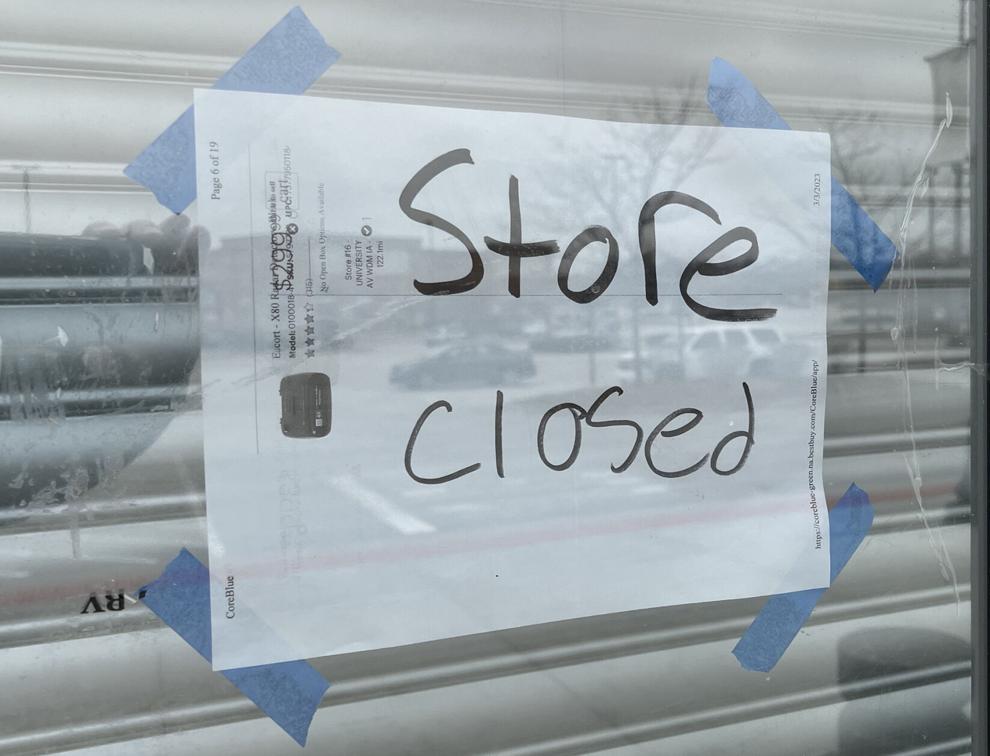 Handwritten on a piece of used printer paper — "Store closed" — is a lackluster farewell signaling the closure of Sarpy County's only Best Buy.
The consumer electronics retailer closed for good at Shadow Lake Towne Center on March 4 amid restructuring and company-wide profit losses. The store's closure leaves two Omaha stores remaining, one in Village Pointe and a second at 76th and Dodge streets.
Papillion's location is one of 70 Best Buys to fold in the past three years. With a rise in online shopping, brick-and-mortar stores are losing profits nationwide, forcing companies to overhaul and better accommodate customer needs.
"The consumer electronics industry continues to feel the effects of the broader macro environment and its impact on consumers," said Matt Bilunas, Best Buy's chief financial officer.
To accommodate these changes, Best Buy will focus on e-commerce and opening smaller format stores. With rent rising from coast to coast due to inflation, an online model cuts costs and maximizes profits.
"We will decrease the selling square footage and adjust the assortment and merchandising strategy in many of our stores," said Best Buy CEO & Director Corie Sue Barry during a March 2 earnings call. "The shift to digital sales and the resulting lower in-store revenue, in addition to a much larger percent of high ASP appliances sales, has pressured our operating model and working capital."
The new strategy seeks to dynamically adjust to the changing market, a challenge its defunct competitor Circuit City failed to deliver on. Despite this, the sparsely filled parking lot at Best Buy's Dodge Street location evokes a sense of 2008 Déjà vu.
What's next for the vacant space? With a Spirit Halloween already in the Towne Center's directory, it's anyone's guess.
Shadow Lake management told The Times that the retail space will not be empty for long, but they have not disclosed its replacement.