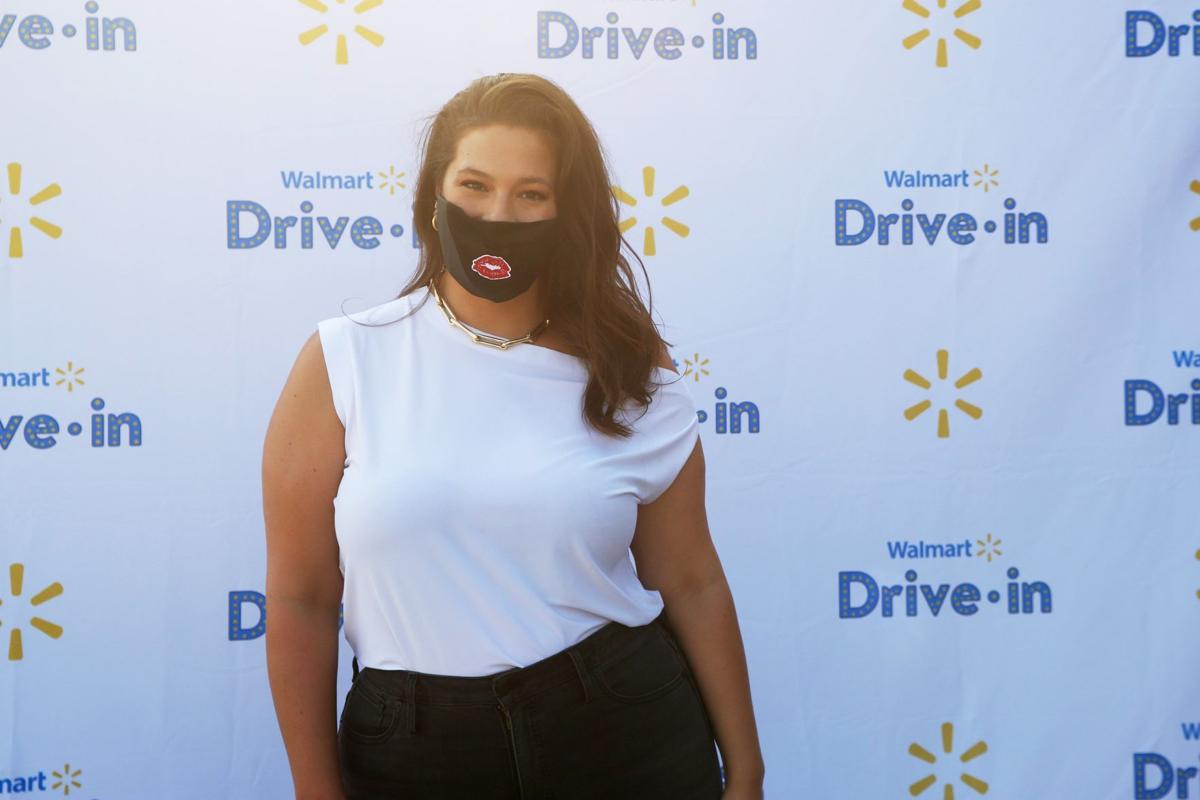 The Bellevue Walmart on 15th Street was host to a sold-out crowd for its first drive-in movie theater experience Friday and even hosted a special guest.
This guest was none other than supermodel Ashley Graham, who many might know for her being one of the first plus size model to be featured on the cover of Sports Illustrated Swimsuit issue
But that is not all she is known for and the now famous model that moved to Nebraska in the eighth grade is spreading her message of body positivity around the globe.
"I think something that my mom did that was really great was that she never looked in the mirror and said that she wasn't good enough, or that she was unhealthy or too big to do something," Graham said in an interview.
"She always told me 'You're big because I'm big, you have big thighs because I have big thighs, if you didn't have that, you wouldn't fit into this family,'" Graham said.
She attributes the encouragement she received from her mother as a big part about why she has always been confident in herself and the way she looks.
Graham said going from Nebraska to New York City was a culture shock to her at first.
"You're going from the simple life, a quiet, very calm life to the craziest busiest whirlwind and at 17 years old it can kind of smack you in the face," Graham said.
Graham said her upbringing in Nebraska helped her survive and thrive in New York.
"I am glad that I had my Nebraska roots. My mom and dad, they raised us in the church, so I had the kind of morals walking into a city that can eat you up and spit you out, "Graham said, "I made it my own and I still call New York home and I'm so I'm so thankful I have two homes now."
Since she has been blazing a path for girls of different sizes, Graham has always kept one thing in mind.
"I never had a role model in the public eye to look up to that looked like me and I always wanted to lend my voice to other women and talk about my experiences growing up, because I know that the things that I've been through other girls had been through and I want them to know that they are not alone," Graham said.
She points to social media as being a thing that can make people feel really good or bad.
"I think that more women need to stand up and start talking about the things that aren't retouched that aren't fake, that are real issues," Graham said.
She said she is excited that movies are opening up again around the country and can't remember the last time she went to a drive-in theatre.
"I miss going to the movies, my husband is a movie buff and that's one of our fun things that we have done together on date nights," Graham said.
The Walmart Drive-in will feature hit movies curated by the Tribeca Film Festival and feature celebrity appearances.
The showings, which run through Oct. 21, will include 320 hit movies. "Wonder Woman," "Black Panther," "Spy Kids," "E.T. the Extra-Terrestrial," and "The Wizard of Oz" are just some of the films people can expect.
To join the experience, all you'll need is a car and radio to hear the movie. And if you're craving some snacks, you can order anything your heart desires for curbside pickup on the way to the flick.
Tickets are free but must be requested online in advance. Locations and movie titles are available on Walmart's website.
Be the first to know
Get local news delivered to your inbox!