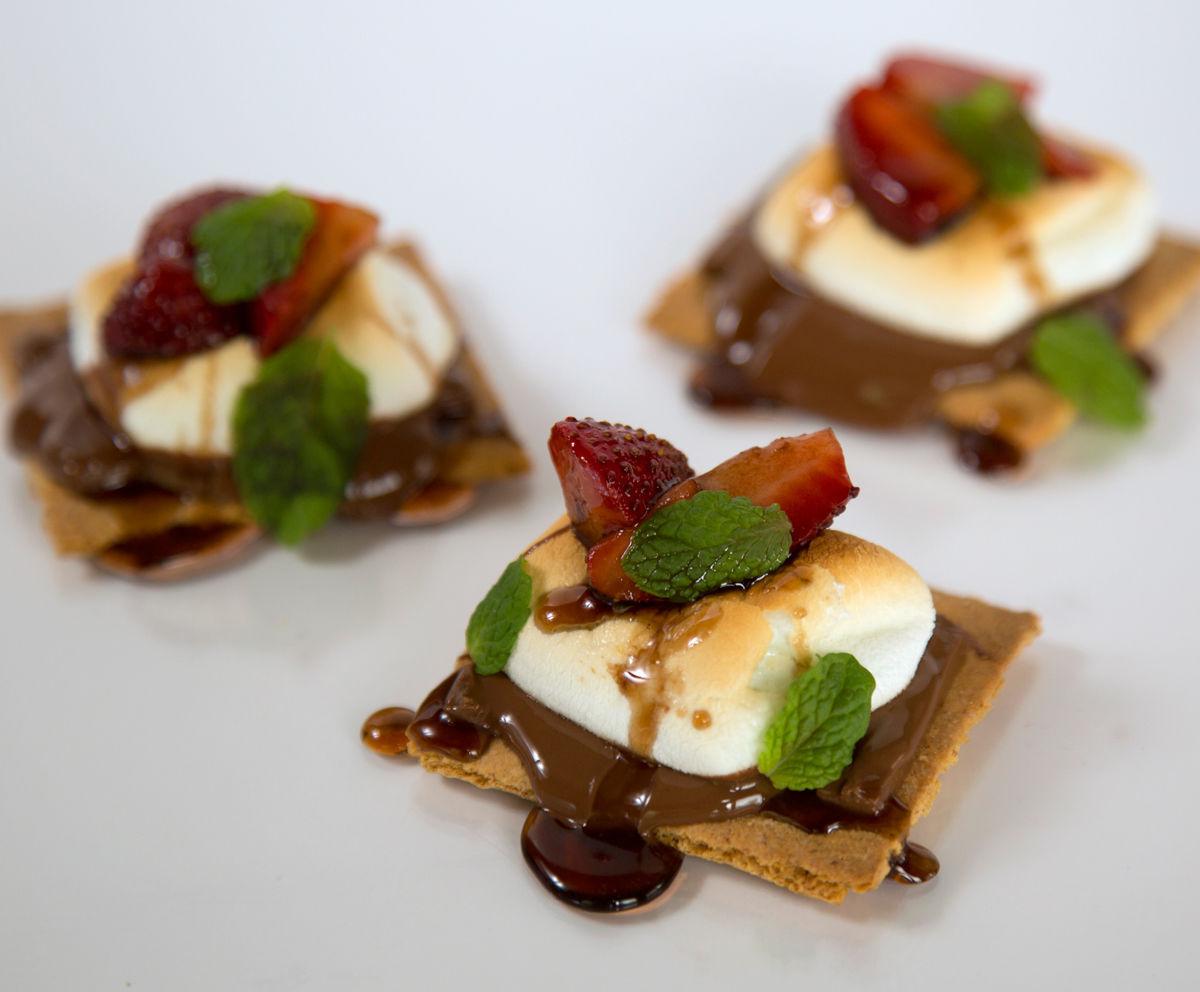 Note: Recipe can be altered to use fire-roasted marshmallows.
What you need
12 fresh strawberries, hulled and individually cut into 4-6 slices
2 tablespoons balsamic vinegar
12 whole graham crackers, broken in half to form 24 squares
3 bars (1.55 ounces) milk chocolate, broken into individual pips
What you do
1. Gently stir together the strawberries, balsamic vinegar and salt in a small bowl. Set aside for at least 15 minutes to macerate.
2. Place a rack in the upper third of the oven and turn the broiler to low setting. Preheat for 5 to 10 minutes. Prepare a baking sheet with cooking spray.
3. Place 12 graham cracker squares on the prepared baking sheet. Top with 3 chocolate pips. Squish each marshmallow a bit with your hands and place 1 marshmallow on each s'more. Broil the s'mores until the marshmallows are golden brown on top, about 3 minutes. Keep a close eye on them.
4. Transfer the s'mores to a serving dish. Top with 3 mint leaves and 4-6 pieces of strawberry, making sure you get a drizzle of balsamic along with the strawberries.
5. Top the s'mores with the remaining graham cracker squares. Serve immediately.
Source: "S'mores!" by Dan Whalen
Be the first to know
Get local news delivered to your inbox!