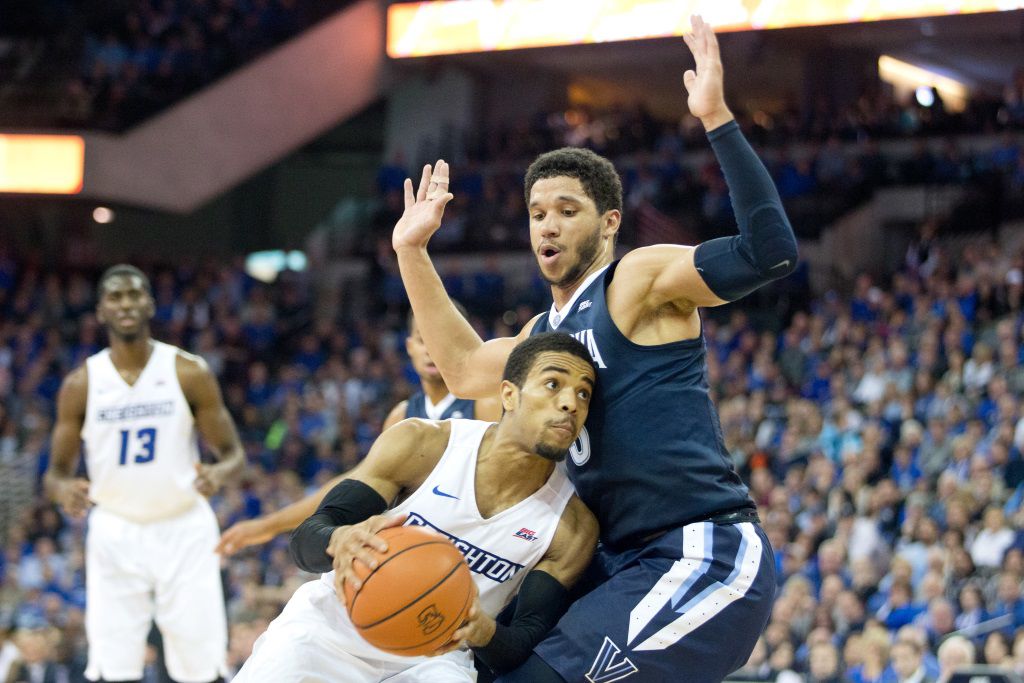 Josh Hart, the Big East's preseason player of the year, said Tuesday that he plans to be a vocal advocate for an extension to the deadline for early entry candidates to withdraw themselves from NBA draft consideration.
The NCAA changed its rule last year, announcing that it would give players until late-May (10 days after the combine) to make their decisions without hindering their eligibility.
That helped. But Hart, who went through the draft process last summer, said an extra week could make a big difference. He thinks two more weeks would add even more clarity. Going to the baseball model — where players don't have to decide until after the draft — would be the dream scenario.
(Perhaps there's a variation to the hockey model that could work, where professional teams retain the rights to drafted players even though they choose to stay in school.)
Hart's point: The current draft system for hoops doesn't serve the best interests of the players.
One of the main reasons Hart said he returned to Villanova for his senior season? "It was tough for (NBA teams) to give you a concrete answer, when they have no idea what they're going to be doing," he said.
And while nothing is guaranteed until draft day, Hart said more time would help the players get a better idea of where they stand in the minds of NBA scouts and GMs.
The NBA's mid-April list of early entries featured 117 college freshmen, sophomores and juniors — Creighton's Maurice Watson was among that group. About half of those players, including Watson, elected to return to school by the end of May.
The final number of NBA early college entries was 60, according to the Associated Press. And 29 never heard their name called on draft day — Indiana junior Troy Williams, Xavier junior Jalen Reynolds and Maryland junior Robert Carter were among the leftovers.
"There's always five or six guys, where you're like, 'Dang, he didn't get drafted?' Or it's, 'Dang he went in the 50s? I thought he'd go first round.' You always have those guys," Hart said. "Extending it would be huge. You want to do it for the players. There's nothing worse than you taking that risk and it doesn't pan out. Now you don't have that diploma. And that's the toughest part. As a peer, you hate to see that."
Be the first to know
Get local news delivered to your inbox!