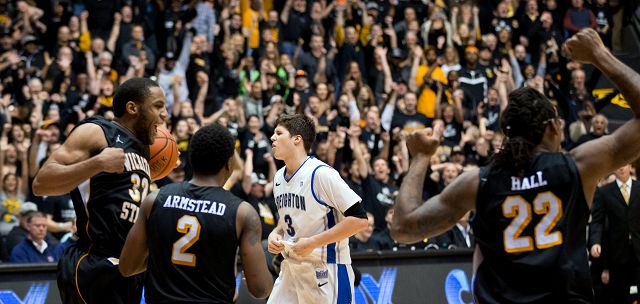 Creighton has dropped from 10th to 12th in the USA Today coaches poll and from 12th to 17th in the Associated Press Top 25 after its loss on Saturday to Wichita State.
Wichita State, which is 17-2, moved into both polls after the 67-74 win that pushed them to the top of the Missouri Valley standings.
They are No. 21 in the USA Today poll and 20th in the AP.
Duke returned to the No. 1 spot in both polls.