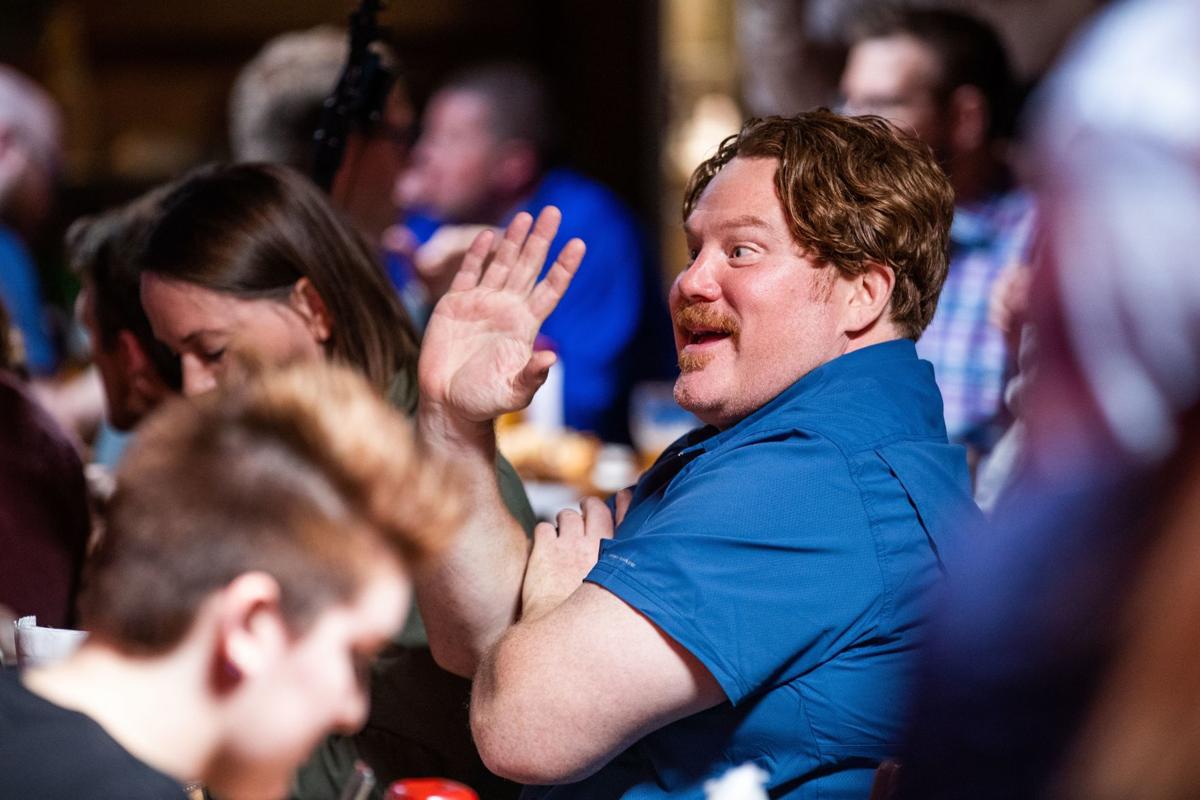 Omaha's latest spot on food television premiered Wednesday, and you have lots of upcoming chances to catch the show in case you missed it.
"Man v. Food," on the Cooking Channel, features the Crescent Moon's Reuben, among other items. The show will re-air tonight at 1 a.m. (set up your DVR for that one), Aug. 15 at 7:30 p.m. and Aug. 16 at 11:30 a.m. For the full schedule, click here.
Big Mama's Kitchen and Bailey's are the two other restaurants featured on the episode. Bailey's will show its "Porkasaurus," and show host Casey Webb will try to eat the giant breakfast dish, which includes pork, eggs and biscuits, among other items. He also features Big Mama's fried chicken. 
Webb tried four Reuben items, two from the Moon's regular menu and two from its annual Reubenfest menu: the Blackstone Reuben, the Reuben egg rolls, a Reuben poutine and a spicy Reuben burrito.
"Man v. Food" premiered in 2008 with host Adam Richman. He retired from competitive food eating after four seasons. A new version of the show premiered in 2017 with Webb as host; now, instead of focusing solely on food challenges, the show also shines light on widely known foods throughout the country.
"Man v. Food" has been in Omaha once before, in 2012 during season four of "Man v. Food Nation." In that series, Richman recruited local people to take on food challenges instead of doing it himself. The crew visited Amato's, 6405 Center St.; The Drover, 2121 S. 73rd St.; Pudgy's Pizzeria, 16919 Audrey St.; and Starsky's Bar and Grill, where a local took on the pig wing challenge. Starsky's has relocated since the show, to 7812 F St.
Food reviews from The World-Herald
Be the first to know
Get local news delivered to your inbox!