Considering life over the last 15 months or so — including cancellation of the series in 2020 due to the coronavirus pandemic — this year's fans will seek comfort food, said Chris Myers, an executive sous chef with Levy Restaurants, which operates the ballpark concessions.
"We thought about how people really wanted to get back to the series, and what that meant," Myers said. "For me, it means a hot dog and a beer."
The chefs bucked tradition and didn't create any new dishes this year, instead concentrating on the classics that CWS fans have been missing: burgers, brats, tacos, nachos, totchos and other treats.
Each year, ballpark chefs prepare their new items for a preview with The World-Herald.
On Tuesday, Myers and his crew created some beloved items from years past that will be served in the suites, the club area and the concourse concessions.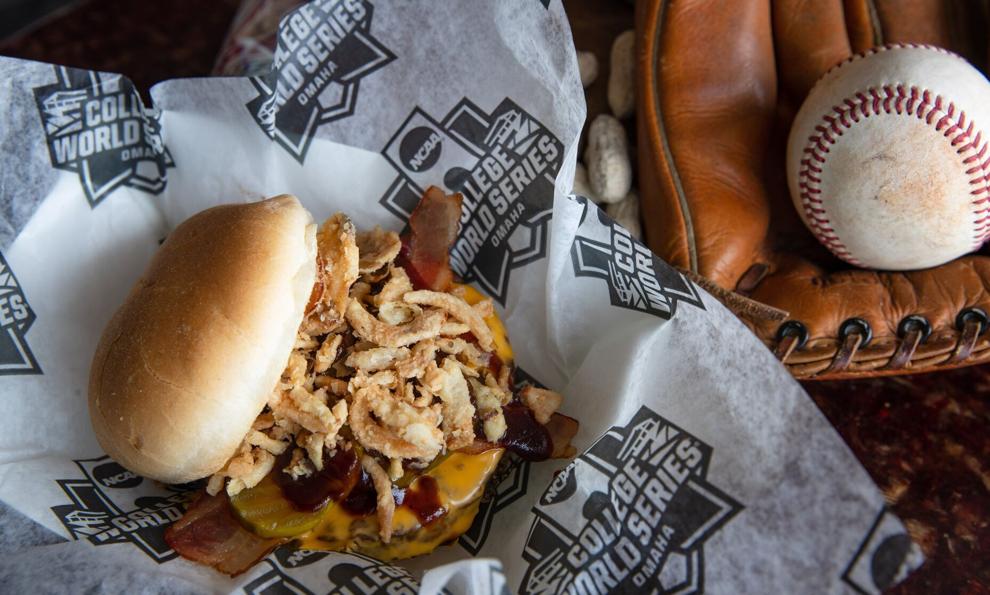 Home Run Burger. This is a crowd favorite: a ground-beef patty grilled and covered with bacon, barbecue sauce and crispy onions. Sweet pickles — not dills — make it irresistible, at least in my opinion.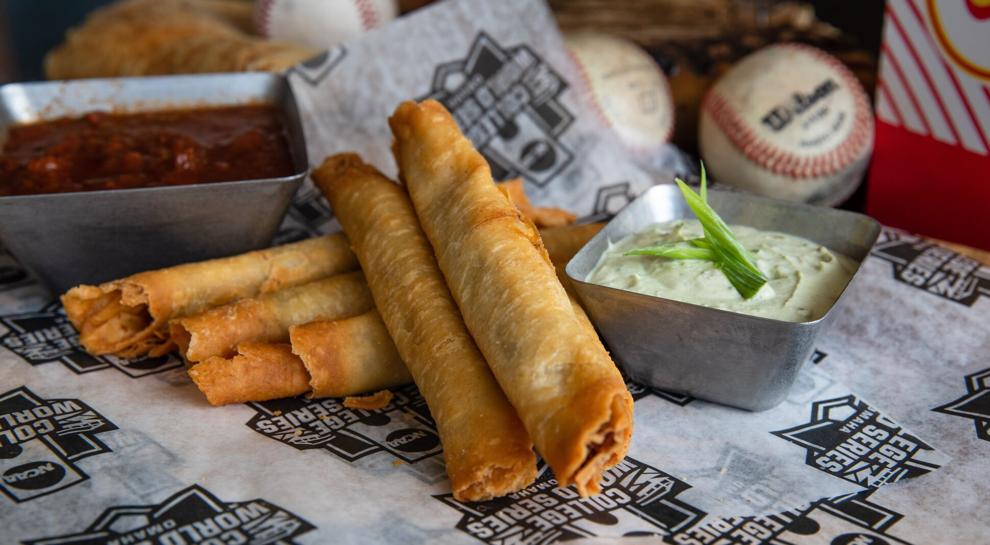 Chicken and Hatch Chile Taquitos. These are so good, you'll want to make friends with someone who has access to a suite, because that's the only place they're available. Flour tortillas are filled with chicken, cheese and mild Hatch chili peppers and fried to a perfect flaky crisp. The ends are exquisitely crunchy. Dipped in avocado crema and fire-roasted salsa, they're delicious.
Grounds Crew Totchos. You have to be hungry for these, but they're worth missing a couple of meals in anticipation. Crispy tater tots are topped with brisket and jalapeño peppers, then smothered in cheese sauce, barbecue sauce and sour cream. So good, and so filling.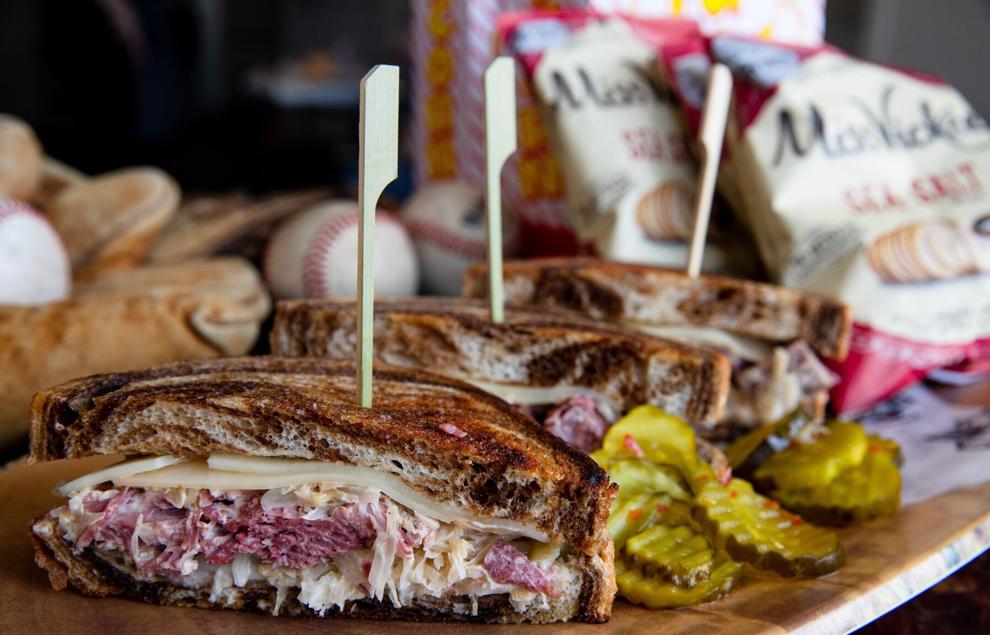 Reuben. The proper balance of ingredients makes this a winner. The corned beef isn't piled so high that it overwhelms the Swiss cheese, and the Thousand Island dressing doesn't make the sauerkraut too sweet. Myers said he puts a little horseradish in it like the Blackstone Reuben at the new Cottonwood Hotel.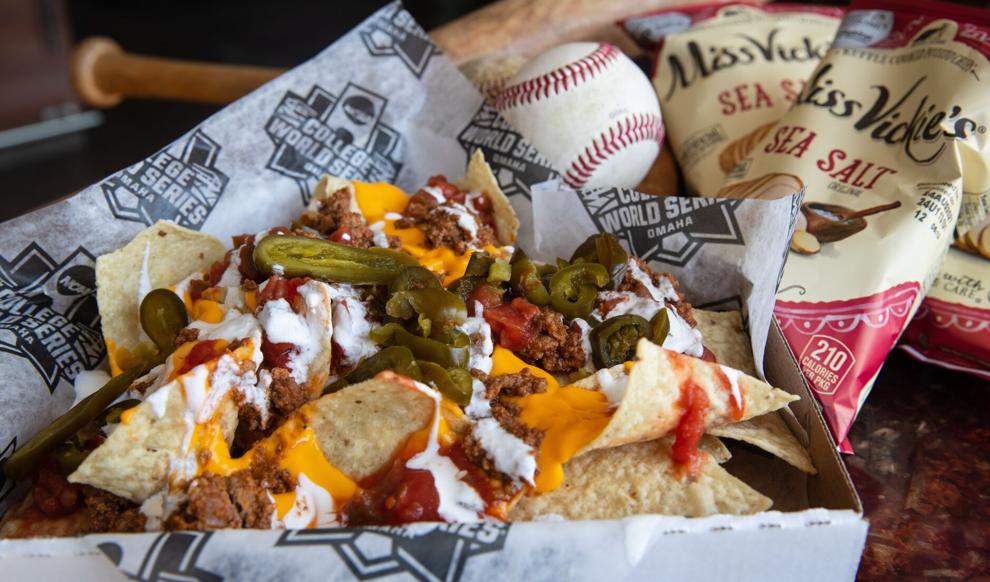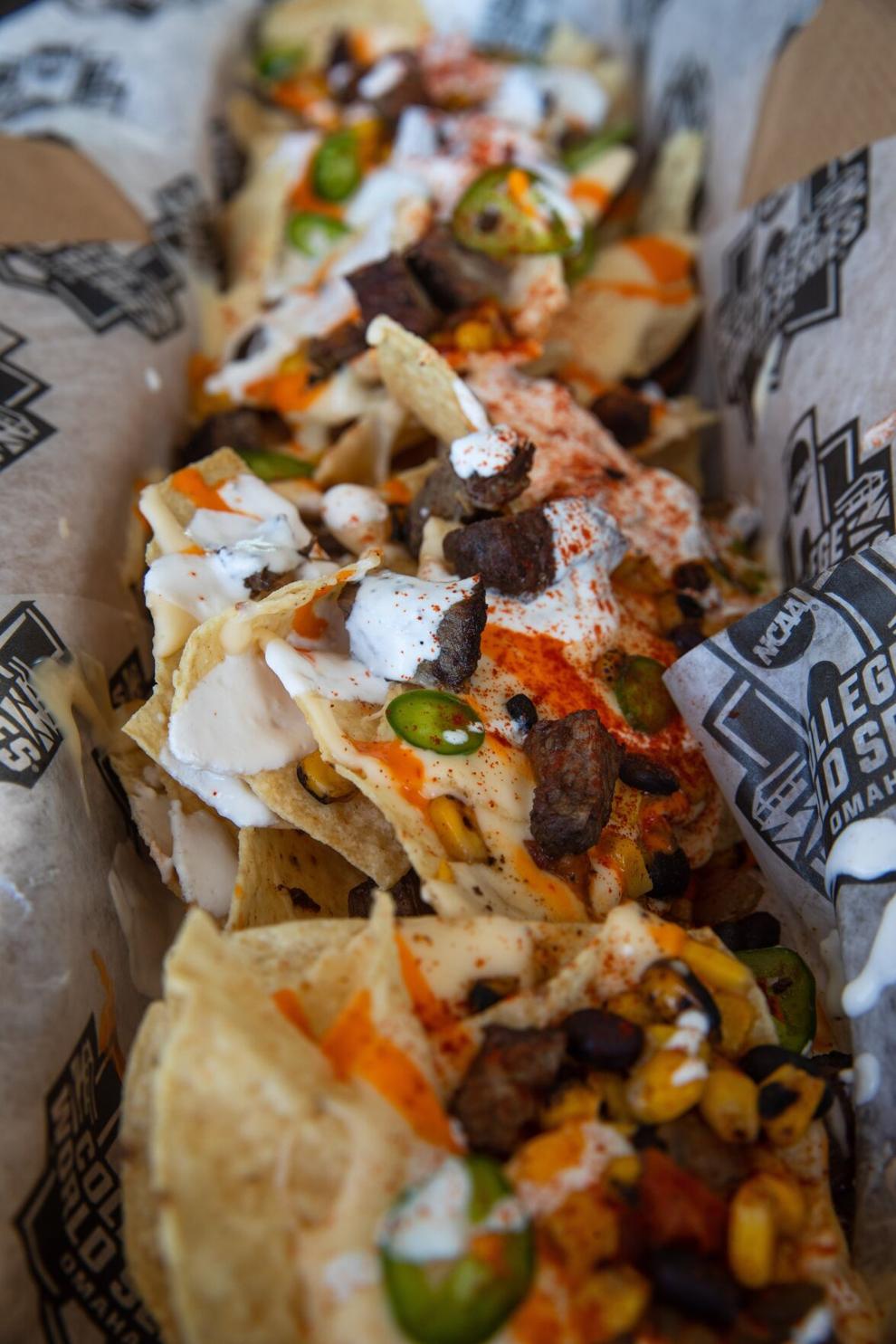 Grand Slam Nachos. Spicy ground beef, jalapeños, cheese sauce and sour cream. Traditional and comforting.
NachOmaha. We saved the best for last. These loaded nachos come in a long box that's just slightly shorter than a baseball bat, and they're filled with locally sourced goodness. Flour chips are topped with chunks of meat from Omaha Steaks, corn, black beans, serrano peppers, cheese and sour cream. It's drizzled with hot sauce from Volcanic Peppers out of Bellevue and speckled with chili-lime seasoning. The presentation is dramatic, and it's darned tasty.
In addition to the Levy concessions, other booths include SnoFloss cotton candy, Berry Kabobs, Maui Wowi smoothies, Dippin' Dots and Oklahoma Joes.
Canned beer will replace beer on tap. Several local breweries will be represented, including Pint 9 and Kros Strain, which has a new brew. Glacial Till Cider out of Ashland also will be available.
Myers said he had to be nimble, because the NCAA originally said fans would be limited to 50% capacity in the 24,000-seat park. A few weeks later, they opened it up to everyone.
He faced a few supply glitches but nothing that put the kibosh on the classic menu.
"There were little issues here and there," such as shortages from suppliers, he said. "We might have had to change a nacho chip or a type of cheese."
Which College World Series food are you most excited about?
The 2021 College World Series food selection features a wealth of classics and comforts.
You voted:
He said that he's also been feeling the labor shortage but that chefs from several other Levy locations are coming to Omaha to lend a hand.
"I even got my nephew to come help," Myers said.
People also will notice different, pandemic-friendly packaging on some items. Myers said his crew has been spending this week putting salad dressing in small containers.
And Saturday, he said, he begins a stretch of 14-hour days.