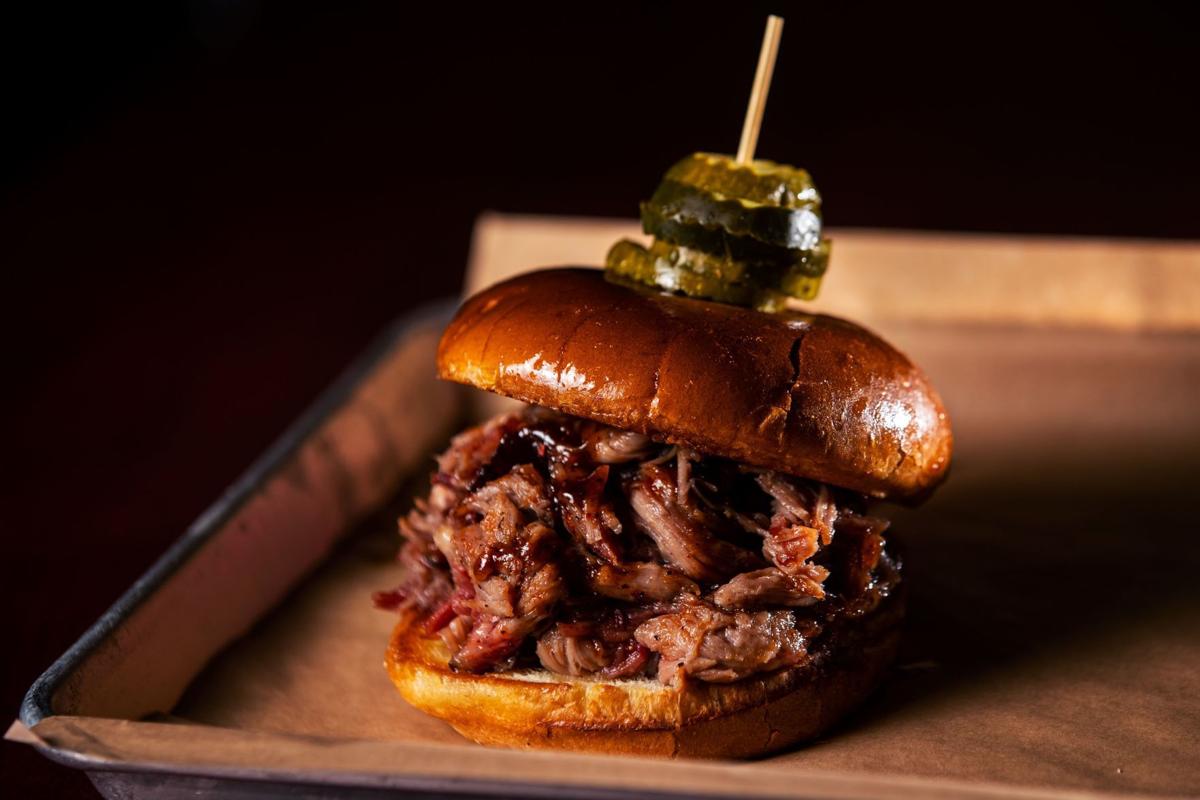 A few guys who love barbecue started the Nebraska Barbecue Council in 2017.
The goal of the group is to support local restaurants and promote barbecue in general. It's a nonprofit right now, but they might start to sponsor competitions and sell T-shirts or other items in the future.
"We feel that Nebraska barbecue is underrated and underappreciated," said Jake Van Lent of Lincoln, the council's president. "People think of Dallas, Kansas City and Memphis. We feel Nebraska is under the radar."
To change that, the three-man council has created a barbecue rating system. Their first list, ranking Lincoln restaurants, came out two years ago. Now they're releasing the 2020 Omaha Barbecue Ratings.
Barbecue can be a polarizing thing, Van Lent said, so it's not surprising that the Lincoln list caused a lot of conversation when it was printed in the Lincoln Journal-Star. Council members hope the Omaha ratings do the same.
They visit each restaurant at least once, and usually twice or more. They don't claim any expertise — no culinary degrees or ties to any barbecue joint — but instead say they're guys who love barbecue and represent the common diner.
That's not to say that members of the Nebraska Barbecue Council don't look for specific things when they're ranking smoked meat eateries, including:
» A good amount of smoke, but not too much.
» Good texture. With ribs, for instance, you don't want the meat to have fallen off the bone, but you also don't want to hurt your teeth trying to gnaw it.
» Good moisture. Nobody likes dry brisket.
» Appropriate seasoning or rub, something that enhances the meat but doesn't cover up its flavor.
» Sauces, though good barbecue shouldn't need it.
» Side dishes. Are they ordinary or extraordinary?
Here's their largely unedited take on Omaha's barbecue scene: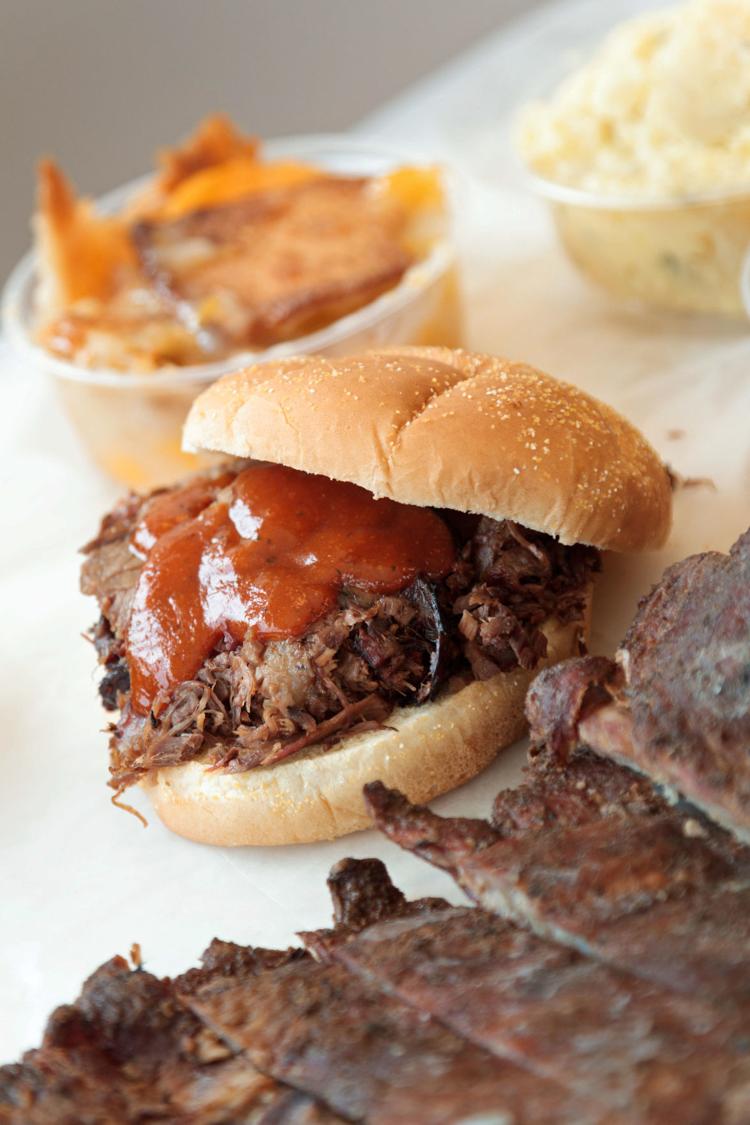 Pulled pork? Pass. Beef brisket? Forget about it. Jim's Rib Haven serves ribs, and they are — hands down — the best ribs in Omaha. Actually, we'd put them up against any barbecue joint in Kansas City. Baby back ribs, spare ribs, beef ribs, rib tips. Jim's Rib Haven has them all, and they are all incredible. The juicy rib meat slides off the bone when you bite into it. Natural smoke flavor is pretty heavy but doesn't overpower the premium meat. Sauce is not needed, but the restaurant does offer a unique, tomato-y barbecue sauce. The only downside: minimal dine-in seating and no public restroom.
If you want mouthwatering ribs with a sweet, Kansas City-style glaze, head to Swine Dining. Swine Dining produces moist, delicious ribs, pulled pork and brisket, with impressive consistency. Don't leave without tasting the beans and cornbread.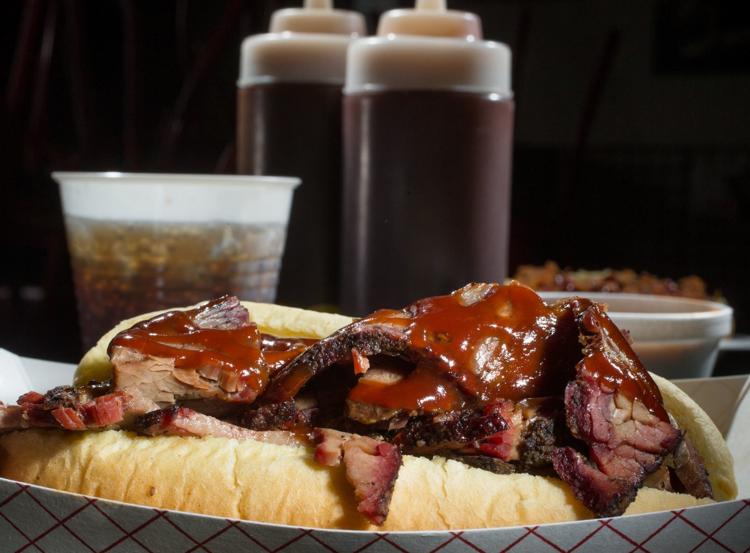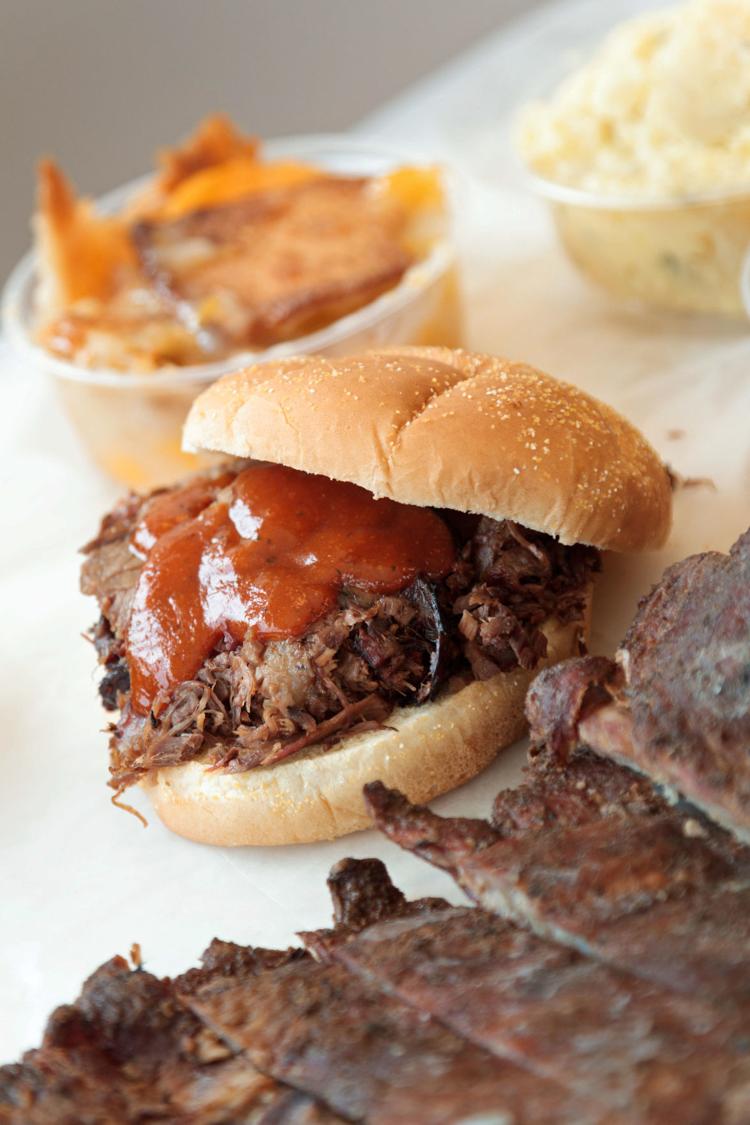 One bite into their ribs, and you can tell Porky Butts knows how to make barbecue. The ribs are complete: delicious barbecue sauce glaze that paired well with the rub, a smoky pink hue nearly throughout the entire rib and a fall-off-the-bone texture that wasn't soggy. The brisket is somewhat dry and did not live up to expectations. The cornbread, mac and cheese and coleslaw are all good sides.
The best Texas-style brisket in Omaha can be found at Tired Texan. Established in a hotel building just a few years ago, Tired Texan quickly made a name for itself by selling out of smoky, savory brisket night after night. The Tumbleweeds — fried balls of potato, bacon and cheese — are a memorable appetizer.
If Smokin' Barrel doesn't have the best brisket in Omaha, it's a very close second. Thick slices of hearty beef brisket aren't the only draw here. Smokin' Barrel also boasts the best smoked sausage in Omaha, very good St. Louis style ribs and — only on Saturdays — sweet and smoky pork belly cubes (which we eat for dessert). Nos. 3 through 5 in our ratings were neck-and-neck, so Smokin' Barrel could easily be considered a top-three Omaha barbecue joint.
No, it's not the same as the original gas station Joe's Kansas City, Oklahoma Joe's' franchise predecessor. But it is a quality barbecue restaurant serving up properly smoked, finger-licking baby back ribs and other good eats.
The most incredible brisket we ever tasted was at Hartland: delicate slices of tender, well-marbled beef bursting with smoke flavor. Subsequent experiences have disappointed with dry, overcooked brisket and ribs. Good beans and cornbread help offset this high-risk, high-reward meat gamble.
Boyd & Charlie's serves up a brisket with a beautiful smoke ring and ribs cooked appropriately. However, both left a little to be desired in terms of flavor and seasoning.
We'll Smoke You has arguably the best-tasting burnt ends in Omaha, but they are a little too fatty and lack that crispy crust that burnt-end lovers crave. The other meats aren't bad, but aren't special, either. We recommend the beans and macaroni salad .
The ribs at Wayne's New Skoo are over-salted and a bit dry, but they have good flavor and good texture off the bone. The fried cabbage is a tasty side dish.
Do you disagree with the ratings or want to prove us wrong? You can contact the Nebraska Barbecue Council at 402-960-9165, or email jakevanlent@gmail.com.
Be the first to know
Get local news delivered to your inbox!