Small-town restaurant owners Adam and Dawn Witchell had to bake 48 pies and 85 hand pies in about 36 hours last month.
It was all because of one tweet.
The Witchells, originally from Omaha, bought the City Cafe in Newman Grove, Nebraska, about six years ago after seeing a for-sale ad on Craigslist.
Adam has been promoting their business on various social media platforms ever since, with groan-worthy puns, family-friendly jokes, daily menus, food polls and back-and-forths with friends, new and old.
He now has three times as many followers on Twitter and Facebook than there are residents in his adopted hometown. Several familiar Nebraska names are on the list, including sportscasters Kevin Kugler and Damon Benning (a former Husker) and KETV weatherman Matt Serwe.
"It's very active … and interactive," said Jen Bauer of Omaha, who follows the cafe on Twitter.
The social media activity was helpful in normal times, but it has been a game-changer during the coronavirus pandemic. New markets have opened up for the cafe, allowing the Witchells to recover some of the money they lost while they temporarily closed their dining room under directives from Gov. Pete Ricketts.
That's where the pies come in.
Bauer was bored sitting day after day in her midtown Omaha home, so she decided to drive to Newman Grove and see her virtual friends. The town of about 770 is two hours west of Omaha in between Norfolk and Columbus.
As long as I'm coming up, Bauer told the Witchells, I can take some pies home with me.
She planned to get slices for close friends, but Adam had a different idea.
"We've got the fixin's for a bunch of pies," he told her. "What do you think?"
She thought she could take them home on a makeshift shelf in the back of her Volvo station wagon and ask people to pick them up from a parking lot near 180th Street and West Center Road.
At 7 p.m. on a Friday, Adam posted the now-infamous tweet: Pies for sale. By 8, he had to take down the tweet because he was afraid he and Dawn couldn't handle all the orders.
"People were direct messaging, just bing bing bing bing bing nonstop," Dawn said. "We were not used to that kind of activity on our phones. Adam started nervous sweating, I think."
They quickly came up with a cut-off number, and started working the phones. They wanted to acknowledge everyone who had inquired, even if they weren't getting a pie. They also needed to figure out who their customers were behind their social media names.
"We were at the dining room table at 1 a.m., responding to people that we couldn't fulfill their orders," Adam said.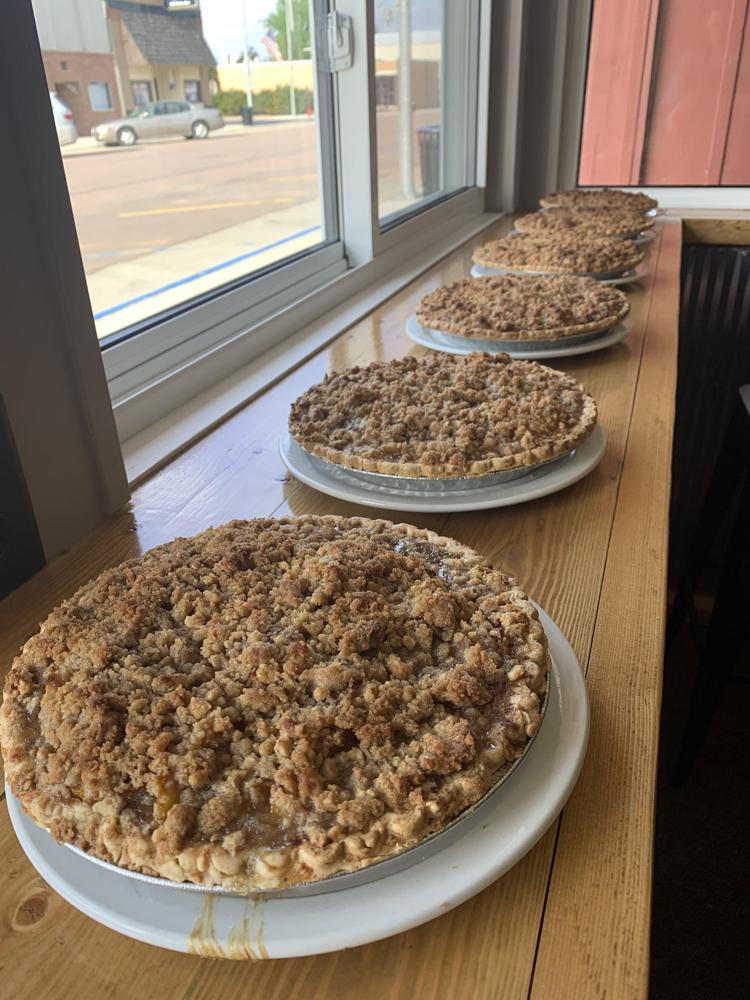 Even after refusing some requests, they still were left with a passel of pies; a short turnaround time (Jen would be there Sunday morning); one standard kitchen stove with two oven racks; and one employee, who had other things to do Saturday and normally doesn't work weekends.
And they still had to serve Saturday breakfast and lunch.
"I thought they were absolutely crazy," said Delores Patzel, the lone server who also helps them come up with specials, cooks a little and does other odd jobs. She came in the afternoon to help, but said the Witchells were baking pies long after she left.
The couple also had help from Paula Stone, who pinch hits occasionally on weekends and during the summer. At one point, they ran out of Crisco and pie tins, and there's nowhere in Newman Grove to get such things. They had to call Stone's husband, Chuck, to replenish their supplies while he was in Norfolk.
"We started at 6 a.m. and didn't get done until 2 a.m.," Dawn said. "We ended up calling it Pieapalooza."
They limited the number of different pies to five, including standard fruit varieties and more unusual offerings such as lemon chiffon and sour cream raisin.
And they were crazy enough to do it again a few weeks later and plan on it every month, though they have refined the operation. The next delivery is June 29.
They're giving themselves way more lead time, starting the process about a week before delivery day. Dawn now makes pie crusts before the orders are even tallied. And they got a mobile app for online ordering so they don't have to match Twitter and Venmo handles.
"It doesn't make me scared anymore," Patzel said.
As they do for to-go orders, the Witchells try to put personal messages or drawings on each pie container. Sportscaster Kugler ordered pies, Adam said, so he used Kugler's Twitter tagline, "I hate your team," on his box.
They said each Omaha pie sale brings in the rough equivalent of three pre-coronavirus days at the City Cafe.
They're also testing a new venture with Matt Vrzal, owner of Piezon's Pizzeria in Omaha. He delivered the second round of pies to Omaha and distributed them in his parking lot. A Grand Island native, Vrzal spent summers with his grandparents in Newman Grove, and his 91-year-old grandma still runs a farm there. When he saw social media posts about the cafe, it brought back memories.
If a trial run works out, he'll sell the Witchells' pies by the slice at his restaurant near 156th Street and West Center Road. They will start July 2 with peanut butter, peach crumb and a monthly featured pie, and see how it goes. They plan to offer slices from 10 pies a week for now.
Vrzal said he thinks the partnership between Piezon's and City Cafe is a great fit because both restaurants have the same small-town sensibility.
"I just want to be the neighborhood pizza place," an establishment that has a wall for kids to write on, he said. "I have a lot of memories of Newman Grove. It was a great place to go during my summers."
"The texture's good, the flavor's good; it's not out of balance, with too much this and too much that. It's fresh — fresh blueberries, not opening a can and slapping it into a pie crust and throwing it in the oven," he said.
"Pieapalooza" wasn't the first time the couple approached change or a challenge with enthusiasm and optimism.
They met as students at Omaha North High School and had several jobs after they married, including Dawn's stints as a Starbucks manager and car saleswoman and Adam's jobs at First Data and as a salesman for Frito-Lay.
They spent several years as family teachers at Boys Town, shepherding girls in a dormlike house, but always dreamed of jointly owning a small business.
When they saw the City Cafe ad, they went to check it out and visit with longtime owner Phyllis Weitzel. They had no restaurant experience and had never lived outside Omaha, but they bought the cafe and planned to move west after Boys Town's graduation.
Then Weitzel died, and her family asked the Witchells to take over early. They dove in, even though they had hoped Weitzel would be their mentor.
For the first couple of years, they respected her legacy by keeping the status quo, but they've slowly introduced new specials and other menu items, many inspired by visits to other restaurants. Some folks were apprehensive at first — the couple got calls about a burger with avocado — but that's changing.
Members of the Red Hat Society, a group for older women, met at the cafe with a speaker who had taken a trip to Thailand. Dawn decided to make a Thai coconut soup for the daily special in their honor.
"Every single one of them ordered it," she said. "I ran out of the soup by 11:30."
Patzel, who has lived in town for about 11 years and in nearby Albion before that, thinks longtime residents have embraced the couple and the new-old cafe.
"I think it's good for Newman Grove," she said. "It's home-baked and home-cooked, and people appreciate that here."
The Witchells didn't forget the locals as they branched out into Omaha pie sales during the pandemic. Dawn made cinnamon rolls shortly after it began because everyone wanted comfort food, Adam said. They put out signs around town encouraging people to order, and they did.
She baked 36 dozen rolls in two days and ran out of yeast and flour.
They say they adapted to life in a small town in part because some elements of it are a lot like Boys Town, where people know if it's your car that's parked crooked or your lights that are on after 10:30 at night.
And after nearly six years, they've settled in and have no plans to leave. Residents have stopped thinking of them as "the new cafe kids" and have started seeing them as an integral part of the town.
"We're not in a rush to go anywhere," Dawn said. "We always have an exit strategy, but at the end of the day, we love what we do."
And they love the folks they serve, Adam said.
"It's a very supportive community. We're fortunate to be here."
---
Omaha Dines: Here are the city's 38 essential restaurants
Stella's Bar & Grill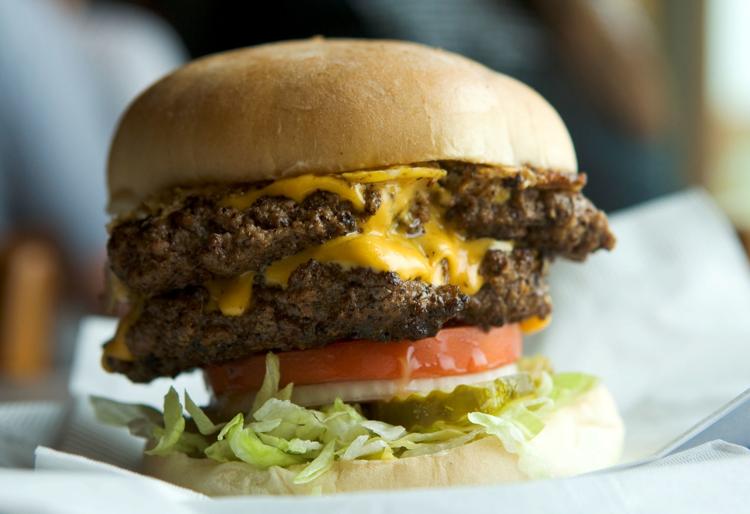 UMAMI Asian Cuisine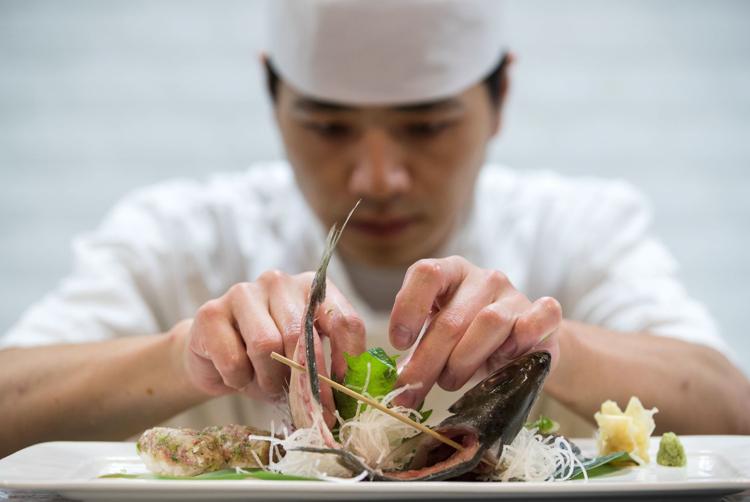 Le Bouillon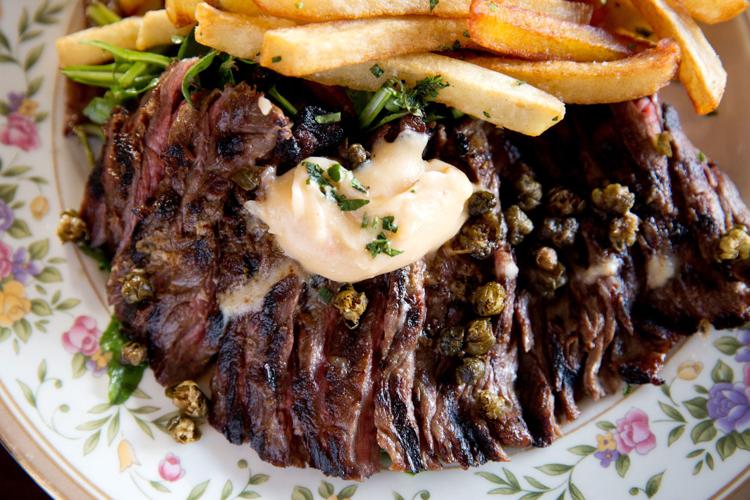 V. Mertz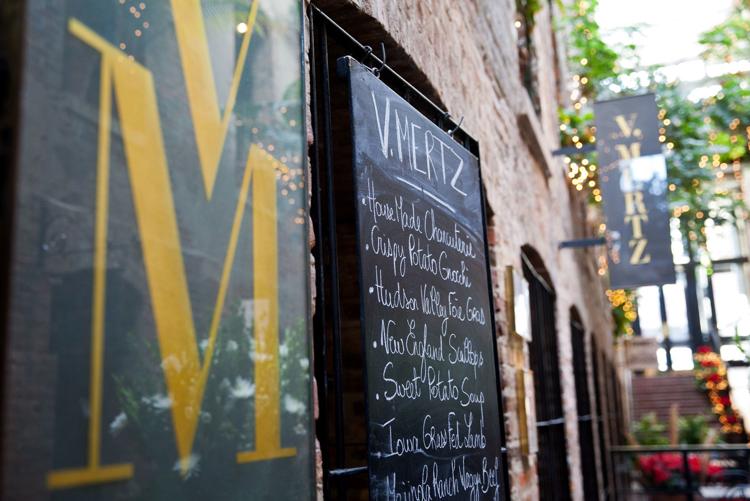 La Buvette
M's Pub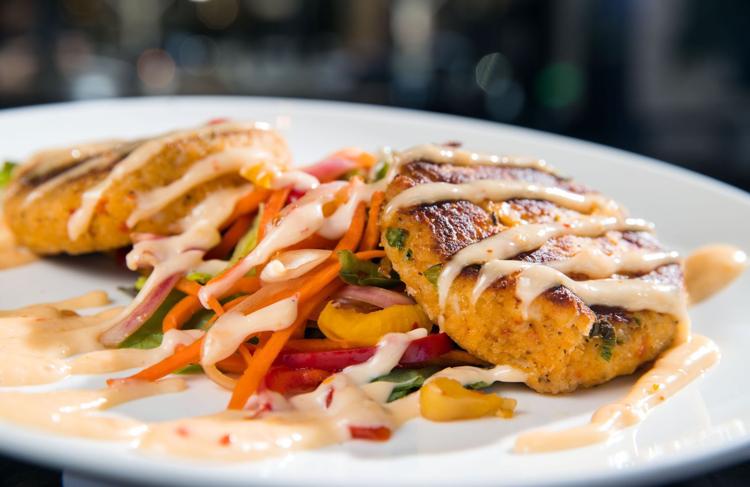 The Boiler Room Restaurant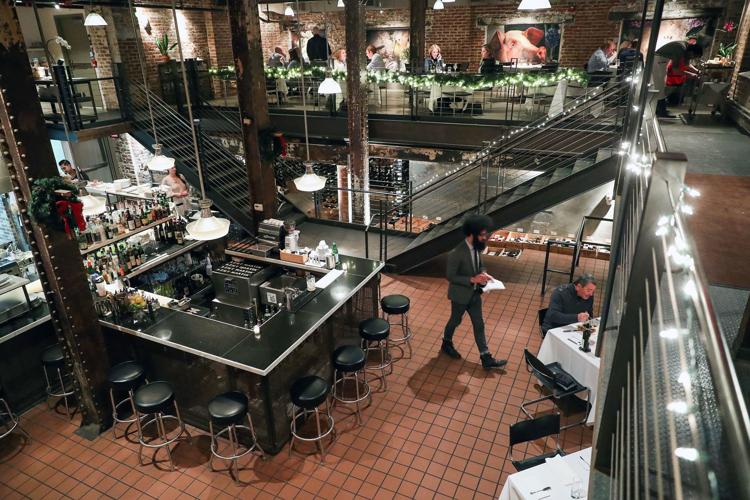 Blue Sushi Sake Grill
Kitchen Table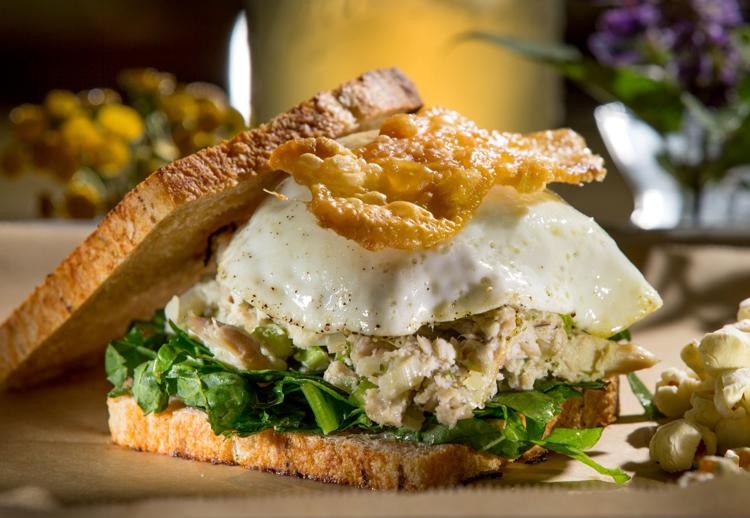 Block 16
El Dorado Mexican Restaurant
Johnny's Cafe
Dinker's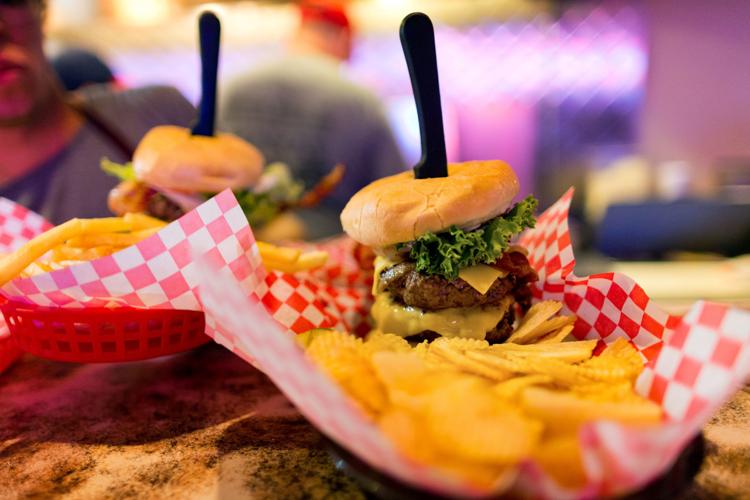 Time Out Chicken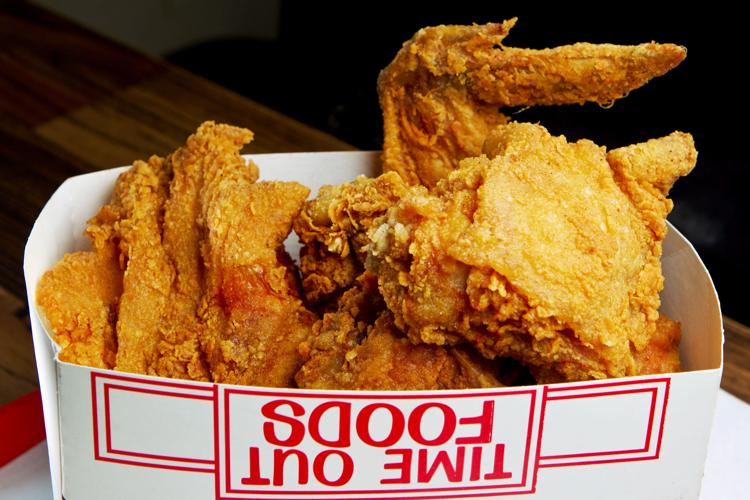 Farine + Four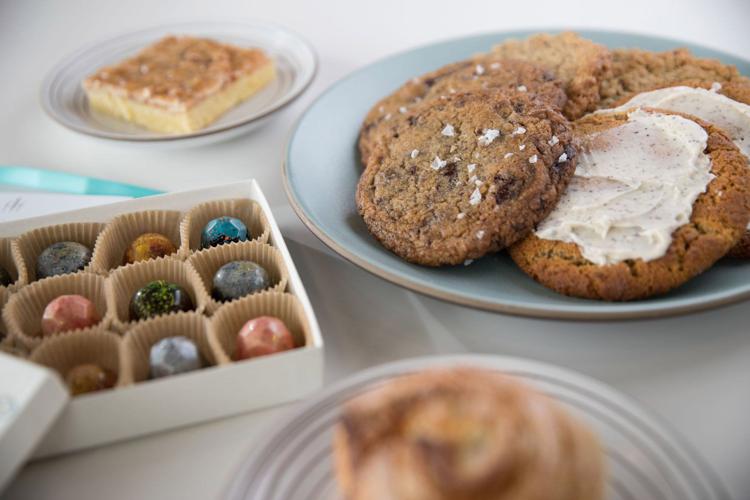 Lo Sole Mio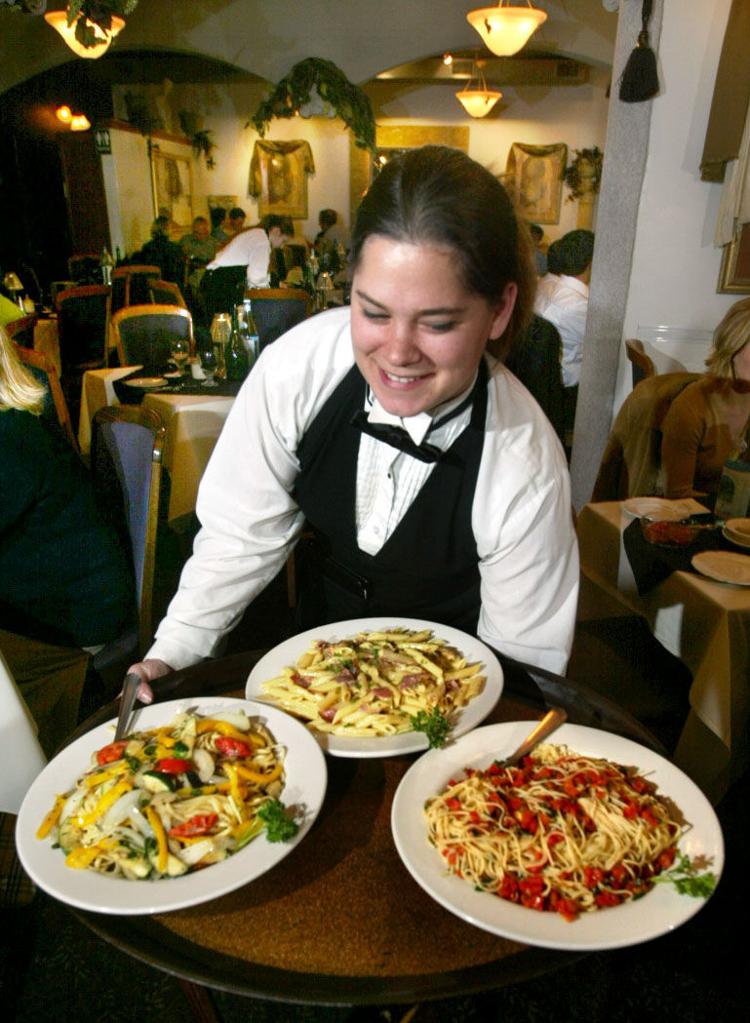 Modern Love
The Grey Plume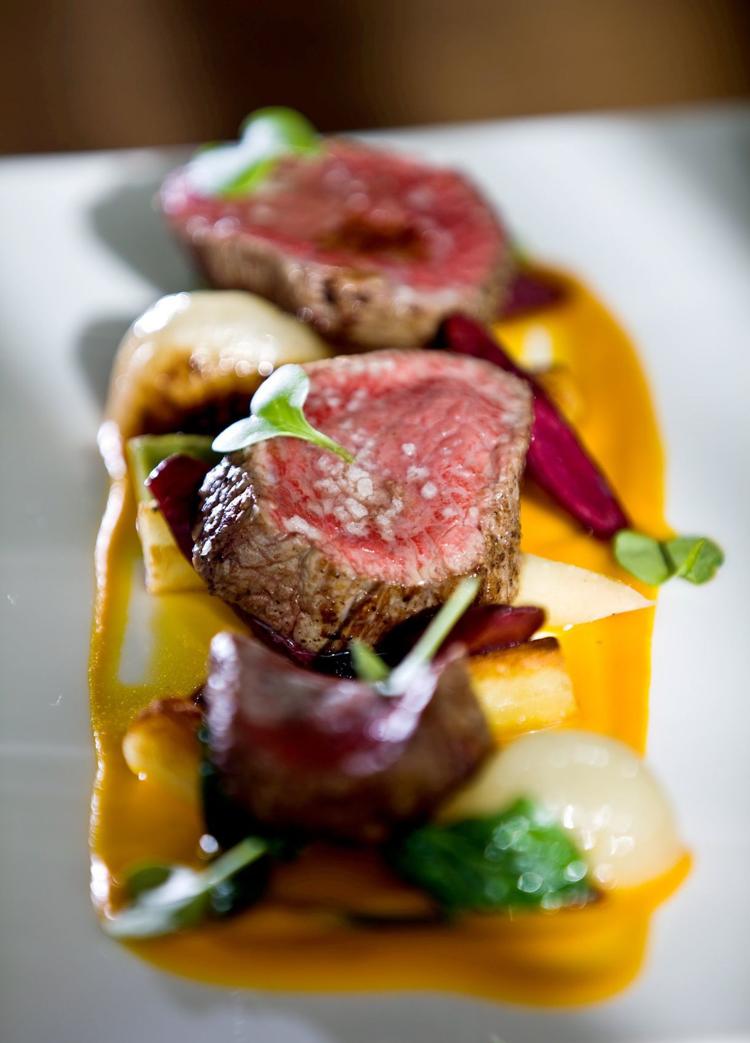 Crescent Moon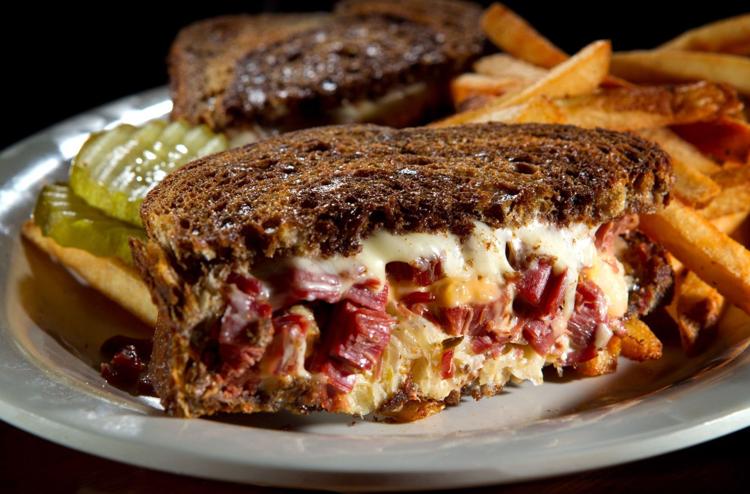 Coneflower Creamery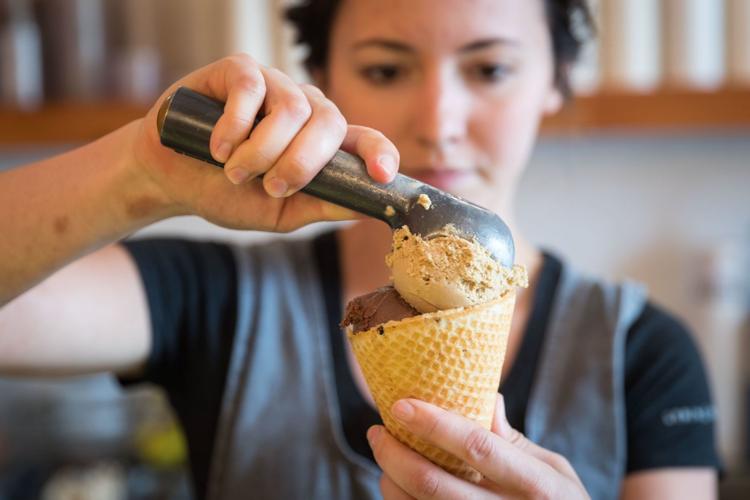 La Casa Pizzaria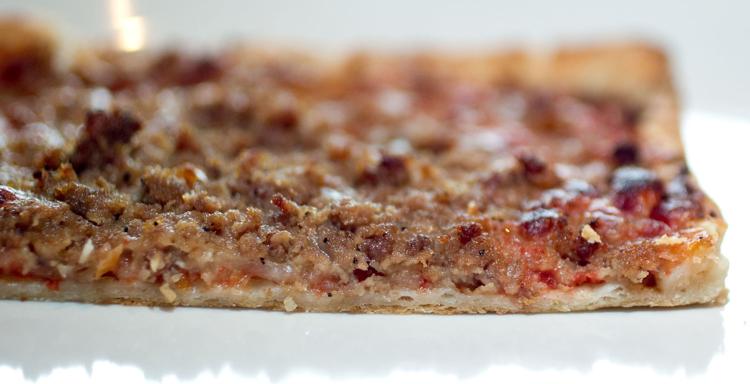 Salween Thai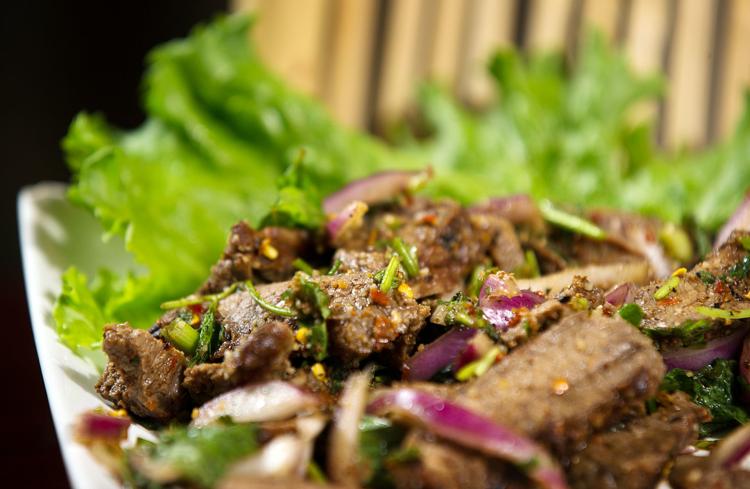 Saddle Creek Breakfast Club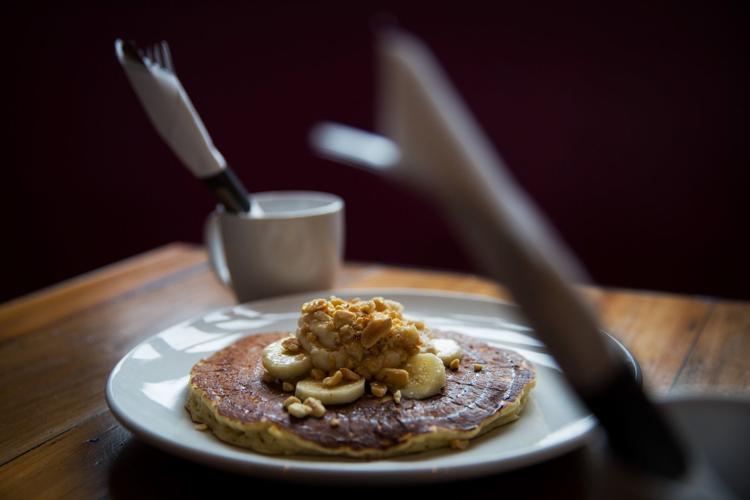 Dario's Brasserie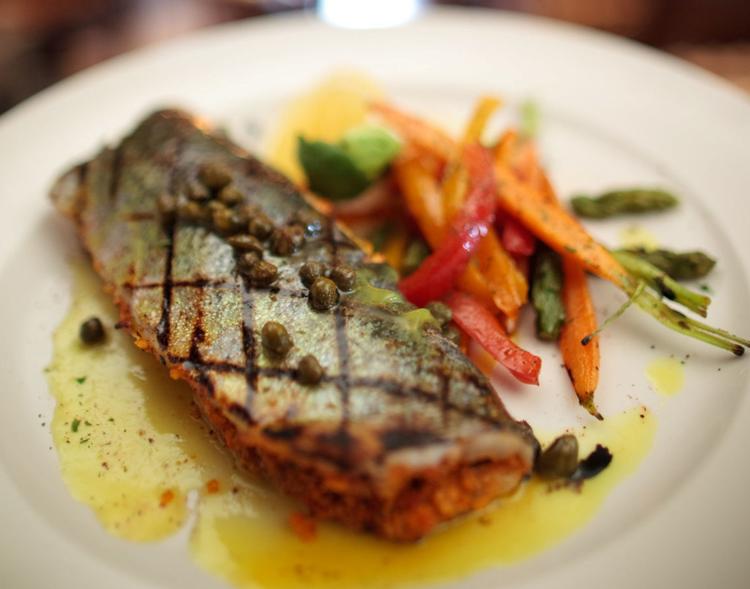 Pitch Pizzeria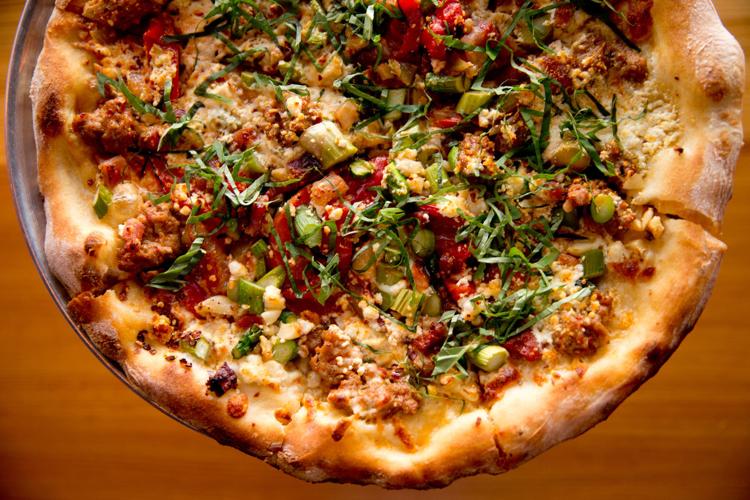 Yoshitomo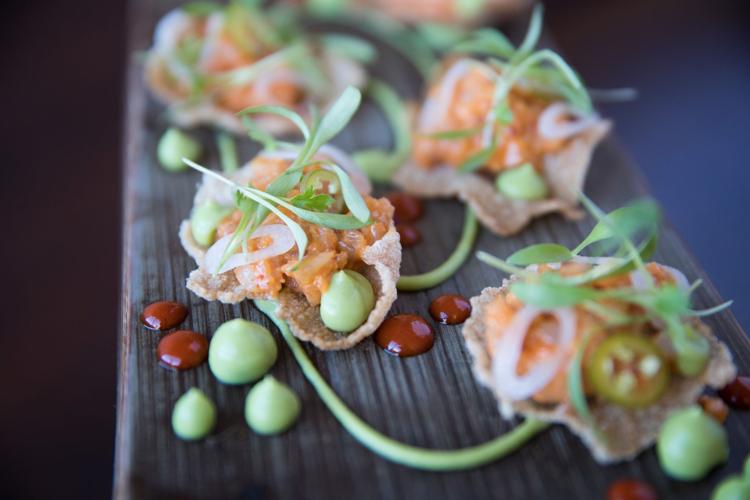 Au Courant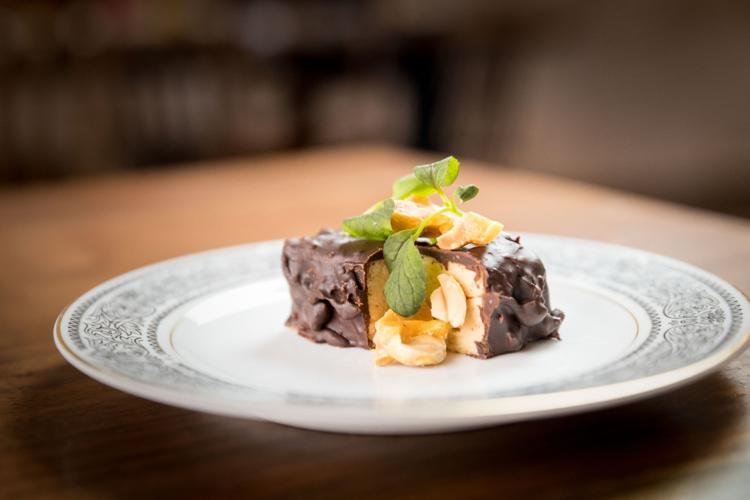 Ika Ramen & Izakaya
Blue & Fly Asian Kitchen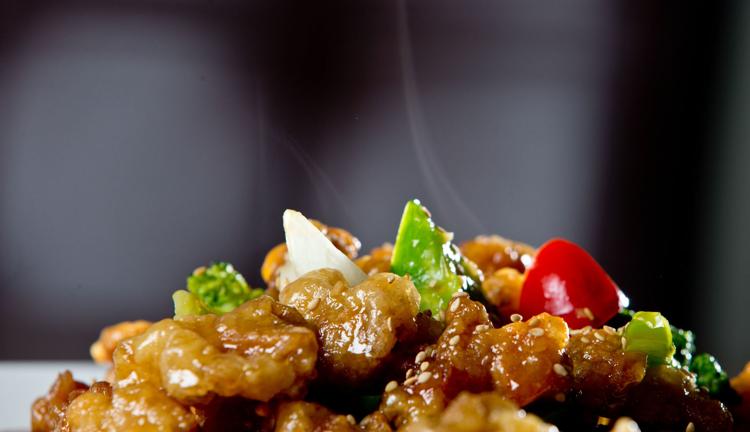 The Drover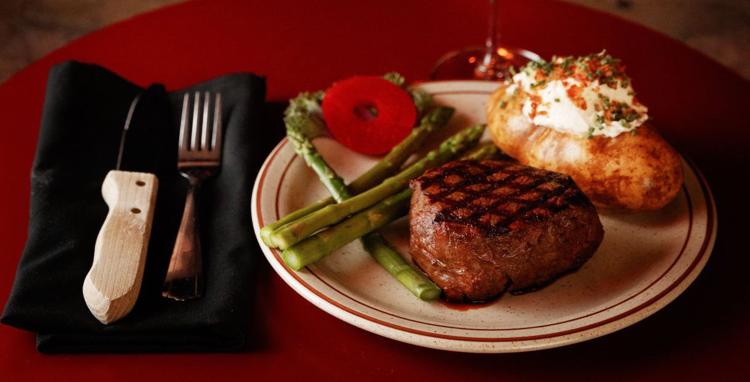 El Basha Mediterranean Grill
Twisted Cork Bistro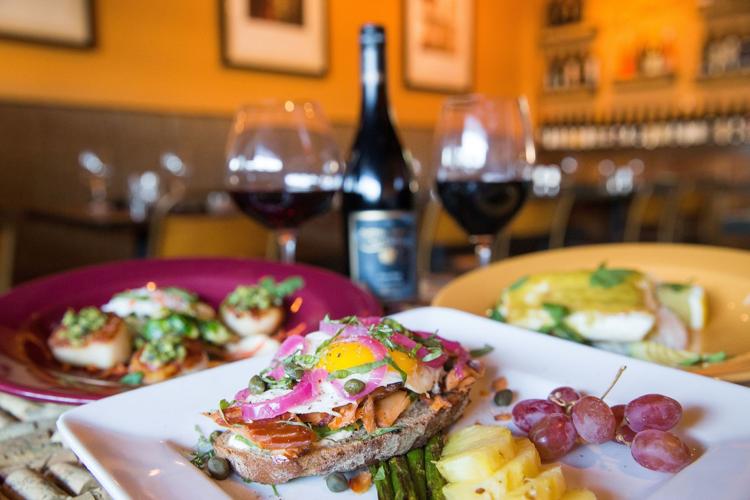 Tired Texan BBQ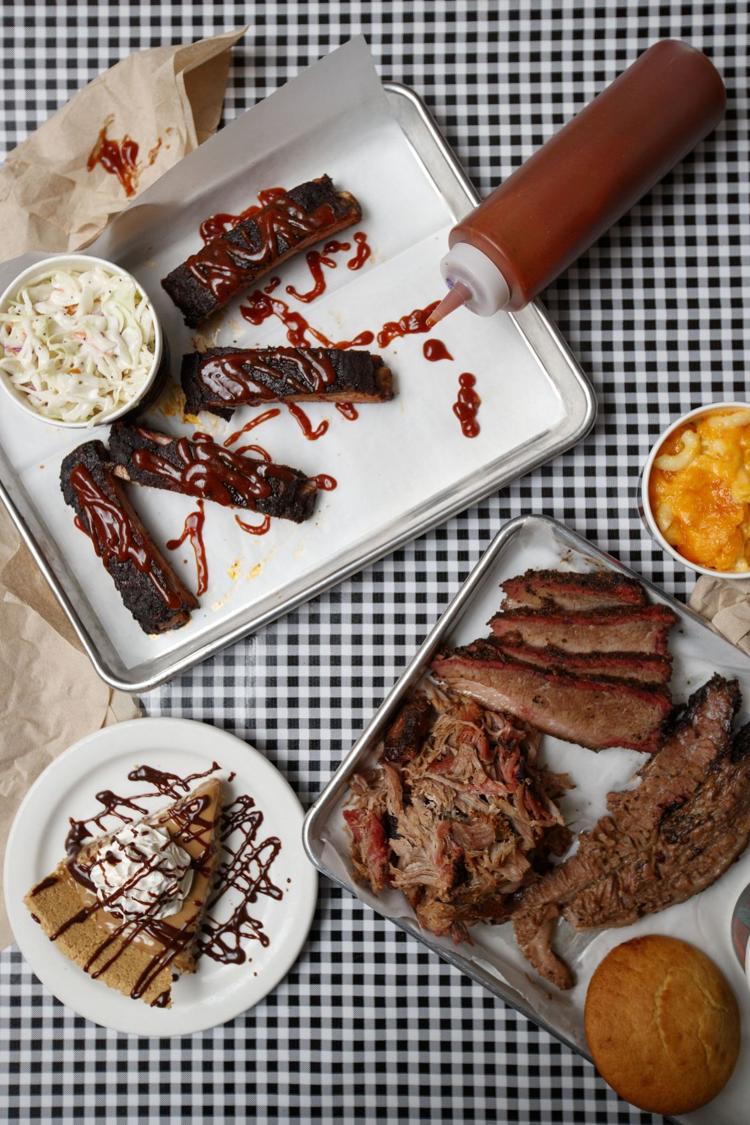 The Jaipur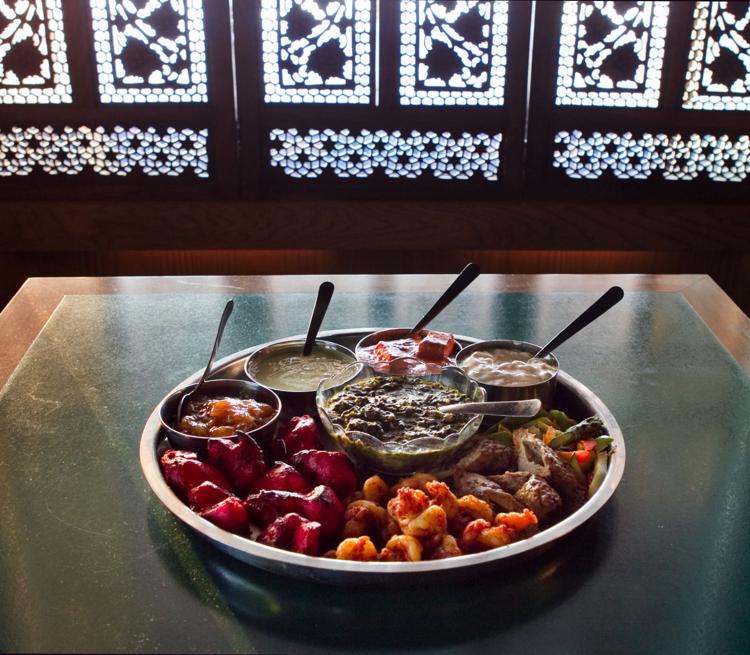 Le Voltaire French Restaurant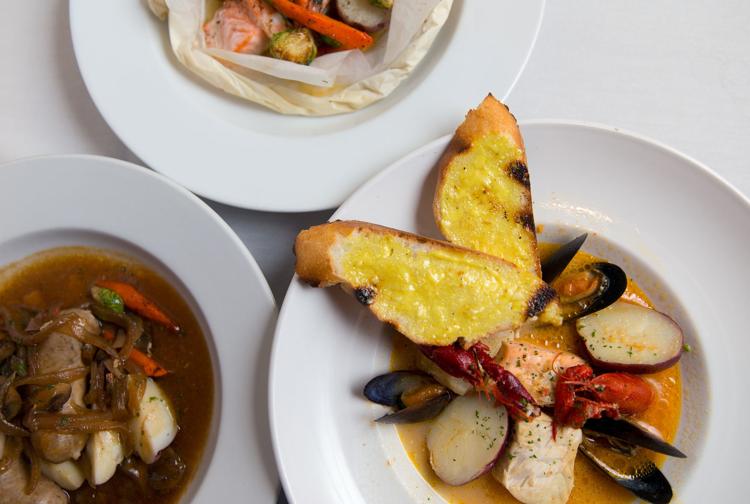 Dante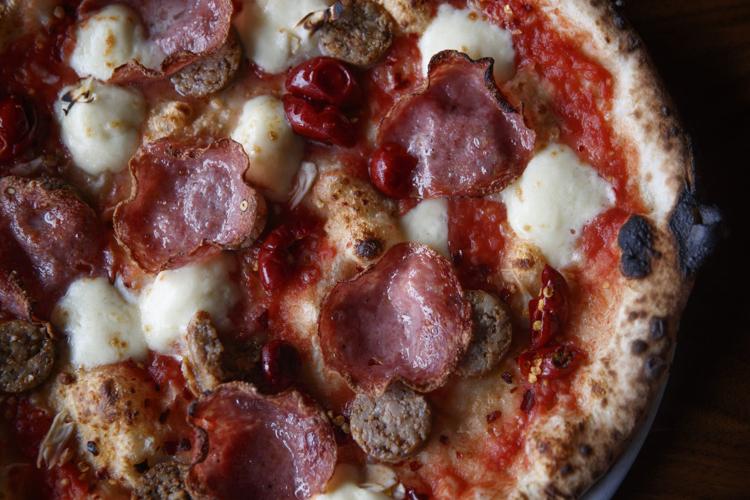 Runza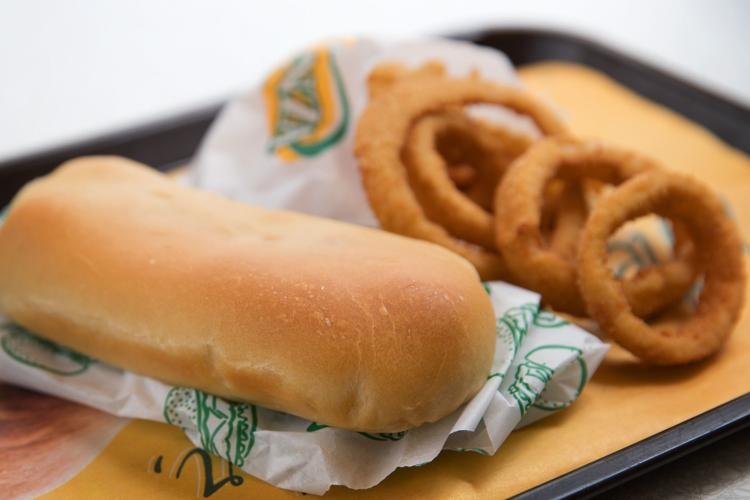 Concerned about COVID-19?
Sign up now to get the most recent coronavirus headlines and other important local and national news sent to your email inbox daily.